CBD Movers™ is the most trusted and recommended name in the removal industry in Australia. We have rich removalists
experience and needful equipment to handle all facets of moving both local and interstate. Be it comprehensive house
removal, office shifting or even cheap interstate movers from Brisbane to
Melbourne; we offer the most proficient and outclass services to execute the task.
As best removalists and movers in Brisbane, we pay a keen interest in keeping our moving rates low and affordable. We achieve this
feat by operating in bulk and enjoying the economies of scale. Thus, without compromising on the quality of
services, we assure the cheap moving rates to move interstate from Melbourne to Brisbane.
We have a well-established network and enjoy a pan Australia presence. With regional offices in Perth, Adelaide,
Sydney, Melbourne, and Canberra, an interstate move from Brisbane to Melbourne is no hassle.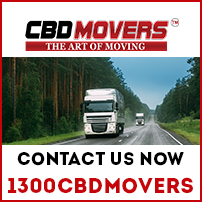 Our well trained and skillful furniture movers along with high-end removal trucks and state-of-the-art removal gear
make every removal a successful and memorable one. We are aware of the nuances of the trade and hold the necessary
licenses for a legally viable move. Get in touch with us at 1300 223 668 for our
customized planning, packing, and moving solutions.
Why CBD Movers?
15+ Industry Experience Across Australia

Skilled & Trained Moving & Packing Crew

Extensive Fleet of Moving Trucks & Trailers

Economical & Efficient

24*7 Customer Support

FREE Quotation
CBD Movers Key To Successful Local Moving
Relocating can give sleepless nights to many. And it is not surprising as packing and moving your entire house or
office in a bunch of boxes is not as easy as it sounds. For all the relocation needs in or out of Brisbane, trust
CBD Movers™.
Industry-Recognised Packers and Movers
We are a full-service house removalist company operating pan Australia, for more than 15 years. Whether moving within Brisbane or other states across Australia, we help with projects, of any scale, small or big. We are the only removalist company in Australia with 4,026+ online reviews. Trust your house moving needs with the team recognised well by clients. Read what our customers have to say about movers in Brisbane. Drop-in a message for our team to do better with every move.
Trained & Friendly Team
We take immense pride in our highly skilled and experienced staff for undertaking moving in and out of Brisbane. From preparing to acting on the moving list, we are meticulous and industrious in creating every move a big success. From moving out to moving into your new home until settling down,, you'll have our complete assistance. Our end-to-end packing, moving and loading support give hassle-free and reliable experience to all our clients. Watch what customers say about our local and interstate moving services in Brisbane.
Furniture Removals
Packing your belongings, of every size, shape and weight, is no easy task. No need to lose your sleep over that as CBD Movers™ make it all a breeze for house and office owners. We have expert furniture removalists to pack and move your assets including the rare artifacts and antique collection, without any scratch or spot. Everything is handled with care and consideration. Hire extra labour, if you've bulk moving needs. Planned & Organised Move Promised.
Support Interstate Moving
We are local movers and removalists in Brisbane but provide complete assistance in moving to or from Melbourne, Perth, Sydney, Canberra or Adelaide. Our logistics are smooth and refined so that clients do not have to bother at any stage. Whether it's a small or a large property, we promise an exceptional moving experience without asking for insane money.
Meticulously Planned & Performed
We value your time and money. When customers approach CBD Movers, expect to be treated with a calculated move considering the number of items to be shifted, time in hand, destination, and many other factors. Our movers Brisbane team is passionate and self-driven to execute your move in a planned manner within a predetermined time frame and budget.
Storage Facility
Unfinished new home or office but still moving in? At CBD Movers™, you have the flexibility of storing your extra stuff at our storage facility for shorter or longer durations. You can find storage facilities of varying capacities throughout cities and suburbs in Australia for temporary and longer periods.
What Do You Know About Relocation To Brisbane?
Moving interstate comes with its own set of challenges and if you're settling down in Brisbane, there are things you must know about the city.
Nestled up the northeastern coast of Australia- the capital of Queensland- the city has a population of 2.3 million people.
A diversified economy, population, and vibrant culture make this city a growing favorite of movers, closely following the league of Melbourne and Sydney.
The subtropical climate draws people to enjoy the stunning beaches and wander around in the middle of numerous green spaces and lively neighborhoods around.
Houses nearly 544 schools and numerous colleges and universities including the University of Queensland, Queensland University of Technology, and Griffith University.
The economy is pegged at a value of 135 AUD billion and is estimated to touch 217 AUD billion by the year 2031.
As per the Mercer Quality of Living Global Survey, Brisbane was awarded the 37th best city in the world for quality of life.
Brisbane's real estate market is growing strong. New data predicts that Brisbane house prices may witness a spike of up to 17% in 2020-21. The median house price witnessed a growth of 3.6% in the December quarter to reach a high of $703,000.
For a city that has long lived under the shadow of comparatively more popular Sydney and Melbourne, Brisbane has made remarkable progress drawing people in the recent many years.
If you're to ascertain the cost of moving to or from Brisbane, a number of factors have to be considered including but not limited to
Number of items transported
Moving distance
Extra services needed
The size of your new home or office
Estimated moving time
Available facilities for accessibility
For all your queries, consult CBD Movers for comprehensive relocation services to and from Brisbane for a stress-free experience without digging a hole in your pocket.
Let's Plan Your Move!
Safe & Secure Removals In & Out of Brisbane
Moving is a headache, whether within the city or crossing the border to neighbouring states. It is not just about the endless packing and moving but the safety of your personal belongings and other assets is equally important.
At CBD Movers™, we ensure that all your concerns are addressed with practical packing and moving solutions. From packing the fragile items to bulky furniture and all other assets, we use top-quality packing material to eliminate every chance of risk of damage.
We are well equipped to move and load all the household goods, without putting a scratch. Extra protective material ( industry-grade quality) is used for delicate and expensive items.
Our assistance does not end at the drop-off point, our team undo all the packing and reinstall your items as you want. You can sit and relax while our movers team in Brisbane help you settle down your home or office.
Faster Moving With Technical Assistance
Moving is tricky but there's a difference when it comes to home and office removals in our out of Brisbane. Relocating offices come with a unique set of needs including packing and moving computers, laptops, files, documents and all other furniture.
Bigger is your office, the harder it is going to move and settle down to start the usual functioning. However, having a local removals company can help you navigate all the challenges.
At CBD Movers™, we cater to your valid concerns over the non-working days owing to all the dishevel around. Our in-house team works with you to prepare a calibrated plan to expedite the moving without incurring any revenue loss.
Our qualified, trained, and experienced team will assist, at every stage of the process, from packing, moving, loading to unloading, and reinstalling all your office goods and furniture.
Our storage facility comes handy if you've extra office items to store, temporary, or for a longer period of time. We work in the direction of making your office move with a comfortable and convenient experience
Talk to CBD Movers™
Frequently Asked Questions To Budget Removalists in Brisbane
You asked and we answered. Find out answers to some of the commonly asked questions for removals in and out of Brisbane.
Brisbane
Can I Get Extra Help For Locally Moving My House & Office?
Yes, we provide skilled and experienced labor to meet all your relocation needs throughout Australia including Adelaide, Brisbane, Melbourne, Perth, and Sydney. From packing, moving to loading, and all other tasks, you can hire extra labour for help.
Can You Help With Moving My Vintage Wine Collection?
Yes, we serve your finest packing and moving your wine collection within Brisbane or any other neighboring state in Australia. Our packers and movers are experienced to do delicate jobs such as moving wine and other liquor bottles. Trust us once!
Can You Plan A Local Move On A Week Notice?
Yes. Ideally, we prefer customers to contact us at least 10-15 days before the moving day. However, we are equally receptive to requests concerning urgent moving plans. Schedule an on-site assessment to discuss all the details.
Can You Uninstall and Pack My LCD For The Move?
Yes, we can pack and move your household appliances. Generally, we follow the instruction manual but on its unavailability, we have our own ways and tricks to keep your appliances move-ready in the shortest possible time, and without causing you any inconvenience.
Do You Ensure Complete Safety To My Piano?
We use superior quality packing materials to safely wrap your delicate to spacious furniture items. We also use extra padding and blankets to protect your belongings from in-transit damages or road bumps. Be assured that all precautions are undertaken to keep your belongings safe and protected throughout.
How Can I Be Sure that You're Giving A Fair Removals Quote?
Your concerns are legit. At CBD Movers™, we conduct an on-site assessment to determine your moving needs and discuss all the modalities involved. All the finer details such as the size and weight of your house or office goods will be ascertained to provide a competitive estimate for removals in or out of Brisbane, within 24 hours.
How Can I Trust You With Moving My Parental House out of Brisbane?
We understand your concerns as you're moving out of your family home. At CBD Movers™, we take utmost care and consideration of all your household goods. From the precious glass cutlery, chinaware to the old furniture, and all other treasured items, we practically pack and move your entire house without letting you move a finger. You'll get all the assistance in settling to your new home. We offer a complete package for house removals in Brisbane.
How Much Will You Charge For Interstate Removals?
Our moving prices depend on many factors including but not limited to the number of boxes, weight, and traveling distance. Fill our contact us form for a quick instant removals quote in Brisbane.
I Want A Quick Office Moving in Brisbane. Is That Possible?
Yes, and at CBD Movers™, we promise a professional packing and moving experience in or out of Brisbane. Trust our quick and proficient planning to make a safe and reliable move possible at any time, day, or month of the year.
Will You Charge Extra For Moving Over The Weekends?
Yes. We witness a considerable increase in moving requests on weekends. So, a reasonable increase in the moving price can be expected. However, we offer the cheapest local removals in Brisbane, on weekdays.
Watch this video clip, featuring one of our happy clients who is talking about her moving experience.