Well, this is not hidden from anybody. When you are about to start a house move, things do get out of hand. The first thing to leave your side is your control over your emotions. It happens to everybody. But the one thing that does take away a lot of your moving stress is your decision to hire the right furniture movers for this entire thing. 
Now, the one critical aspect that you are left with is to manage your emotions and enable your family to do the same. Being there for each other as a support system is very important, especially when you are trying to relocate to a different city. You are in for a major change which includes not only a change of environment but neighbors, friends, workplace, school, college, community, and a lot more.
Yes, your emotions do become chaotic and it becomes very challenging to deal with them. The following section talks about a few ways to deal with the stress of a sudden house move and also how to deal with all these feelings intelligently so that it does not impact your life in the long run. Let's begin:
1. Get Rid Of All The Clutter
This is going to impact your mind significantly. We all know that when a family is in the middle of relocating or is about to start moving house, the home is literally a mess. There are packing materials and moving boxes all over the place. The furniture pieces are lying around half dismantled and disassembled. The packing tape is all over the place and the wrapping paper is flying around in bits and pieces.
Other than this, the furniture pieces that we do not wish to take with us are usually dispersed all over the property and end up eating dust for weeks until they are sold or the moving day arrives. The only way to get rid of all of this is to discard anything that you know for sure will not have any use for you in your new home. Pick one room in the house where all your old furniture pieces and discarded belongings will be stored for the time being. The less clutter you see, the more relaxed you feel.
2. Normalize Your Move
The best approach is to normalize the entire situation. When you are trying to move to a different city, talk about the entire process not only with the removalists but also with your family members as well. If you have the elderly to take care of or even if you have young children at home, it is better to communicate with all of them about the move that is going to happen.
This way it becomes easier for everyone to express their confusion, doubts, and concerns without any hesitation. The moment you initiate conversations about the move and start discussing all their issues and concerns more openly, it normalizes the environment in your home. It also prepares everyone for the transition and makes them more accepting of the situation.
3. Calculate The Moving Cost
Another very useful way of dealing with the stress of a sudden house move is calculating the entire moving cost beforehand. You should keep in mind the cost of the moving services, loading and unloading of all your furniture pieces, the cost associated with the padding materials, packing supplies, packing and moving equipment, and also moving boxes of various sizes among many other things.
If you choose to rent a vehicle that you could drive to your new home on your own, that cost will also have to be added to the entire estimate. Then, you might also need a temporary storage facility, especially if you are moving across cities. This is another cost that you will have to keep in mind.
When you have clarity about what amount you have to pay from your pocket, it eliminates the element of surprise and this does away with a lot of your stress as well.
4. Organize A Fun Garage Sale
A great way to relieve emotional tension and do away with the stress of moving to a new house is to organize a fun garage sale. For this, you will have to divide all your old furniture pieces and belongings into two categories. One would comprise items that can be sold off immediately. The other would comprise items that can be sold only after a few minor repairs and changes. This is an activity that all your family members can participate in fully and enjoy their time in this neighborhood with all their friends and loved ones.
After the garage sale, you can always throw a tiny get-together for all of them and have a great time together. Needless to say, you will also end up making a few hundred dollars after the sale which might prove to be very useful for the move.
5. Donate All Your Useful Yet Old Belongings
One little thing that adds a whole lot of feel-good factor to your life is this little gesture. You do not have to burden your packers and movers with excessive luggage and a long list of cargo to be moved to your new house. If there are any items that you think can be put to use again by somebody more in need, it is a good idea to donate them to the nearest charity organization.
If you have any books, reading material, studies, or any literary work or research papers, these can be donated to the nearest library for children in need. If you have any old chairs, sofas, stools, or furniture pieces that you know for sure will be useful in a neighborhood old age home, do the needful without any hesitation. It gives you a sense of peace and satisfaction which again eases the stress of relocating to a new city.
6. Do Not Hesitate From Asking For Help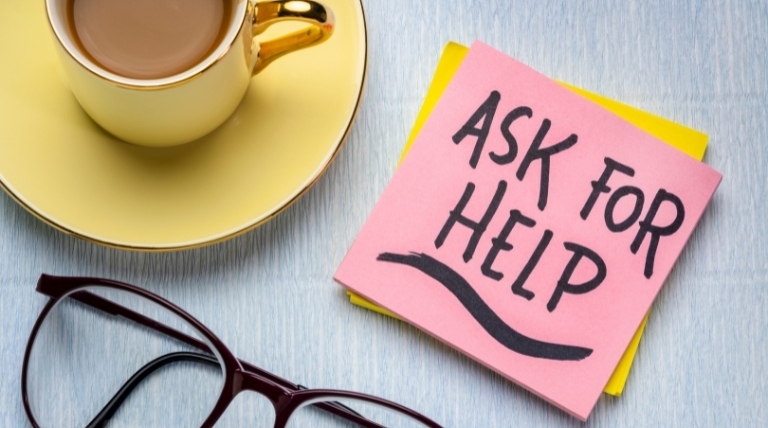 This is a very bold move. It is very difficult for anybody to admit that he or she might need help when performing a house move. Your removalists or house movers are of course going to be there. But when you are looking for emotional support, you need your friends and neighbors to be by your side. Call them up. Drop them a message. Ask them for your help. They would be happy to do all the heavy lifting for you.
The best part is that it gives you enough time to reconnect with them while making sure that all of your moving boxes and heavy furniture pieces get packed on time. Some of the neighbors might even bring a few snacks for your drive to the new property. Again, so much love and affection makes things easier for not just you but your entire family.
Do not be afraid of this move. This is something that you have always wanted. It is a great thing that everybody is on board. Now the only thing that is left is for you to drive to your new house and start a brand new life.