Moving your expensive artwork to your new house is going to be one of the scariest things you can do. Because these possessions are so expensive and delicate, you wouldn't want to take any risk with them at all. Some of them have very intricately carved frames and a lot of them have been passed down to you by your grandparents who got them from their grandparents. So they hold a lot of emotional value to you.
Begin With The Right Supplies
The best way to pack art for moving is to first invest in the right tools, supplies, and equipment such as:
Permanent markers
Durable and double-lined cardboard boxes of multiple sizes
Strong masking tape
Packing paper
Lots of bubble wrap
Packing tape
Styrofoam balls
Loose paper bits
Now let's talk about a few practical tips that will help you in moving your artwork to your new house without any damage, scratches, or accidents at all.
Pick Out The Most Appropriate Boxes
You must remember to measure all your paintings, artworks, and frames before you pick out cardboard boxes for them. Make sure that none of the boxes that you choose is too small or too big for the artwork. Using the wrong size or dimension of moving boxes for your paintings and artworks is a very common mistake. If the size is too small, you will not be able to contain the artwork along with the necessary padding within it. If it is too large for your artwork, despite the amount of padding that you put in, it is always going to rattle. This is going to put your artwork and expensive paintings at risk of breaking while in transit. The trick is to choose the most appropriate size that ensures that your artwork sits firmly inside the box with absolutely no room for movement.
Mark All Your Glass Frames And Panels With An "X"
There will be a few art pieces and decorative items that are primarily made of delicate and easily breakable glass. For all such items, every box that you create should be marked with an "X". Also, the "X" should go on the surface of the box where the glass surface of the artwork within it sits. If you have other breakable items that are prone to shattering, make sure to scribble a bigger and bolder "X" on the moving box.
Protect The Face Of The Artwork
The most important surface of your artwork is its face. The leading movers and packers in your city are going to recommend that you use extra padding and a layer of bubble wrap on these surfaces. Make sure that the wrapping paper you use is not rough or coarse at all. Only the smooth side of the paper should touch the face of the painting or artwork. Use as much tape as you need to keep the packing paper in place. If you have small photo frames in your boxes, remember to wrap each one of them separately. It is never advised to stack them together and then put them in a bag or bubble wrap.
Use Enough Bubble Wrap
Coming to the use of bubble wrap, several house removalists would recommend that you use enough of it for every expensive artwork that you have in your house. Bubble wrap is considered one of the safest and most highly protective materials, especially when it comes to safeguarding your delicate and expensive items. It is not only suitable for your artwork but also your electronic appliances and tiny expensive trinkets that you have collected over the years. Also, the fact that a typical bubble wrap sheet offers you a lot of friction along with a secure hold on the object that is being covered, makes you feel a little more relaxed. The texture of bubble wrap is such that it clings easily to the object that it covers and forms a protective layer over it preventing any kind of damage or breakage, especially when the object is in transit.
Always Prepare The Bottom Of The Box
This is also a very neat trick for moving artwork to your new house. It is going to prevent the objects within the box from shifting and colliding with one another when the moving van is in transit. Preparing the bottom of the box is very easy. It allows your packed and sealed paintings and expensive artwork to have a firmer grip on the base when they are placed inside the box. To prepare the bottom of the box, you can use a thin lining of wrapping paper over which you can place a thin layer of styrofoam balls and torn-up wrapping paper. This is one way of preparing your moving boxes to carry your artwork to your new house. You can also use bubble wrap and wrapping paper.
Seal The Box Tightly
Once you have packed and wrapped all your artwork and paintings carefully, the next step is to place them intelligently within the box. It is advised to place your individual art pieces inside the box in such a way that their shapes and dimensions Complement each other. This will make sure that there is no space between them eliminating any scope for movement and probable scratches and damage when the vehicle is on the move. Also, if there are any spaces left in between your artworks, make sure to use a little bit of packing paper and bubble wrap to fill in those spots and secure them in their position.
Position The Containers Strategically
When it comes to placing all your tightly packed boxes of paintings and artworks inside the van, it is advised to put all of them adjacent to or stacked against one another. This is going to make sure that none of them slides here and there when the moving van takes turns and twists. For example, you can always move the larger boxes right next to the wall of the moving van and just beside the sofa. You can then place the smaller box in front of the large box and place your rolled-up carpet in front of it to prevent it from sliding or moving at all.
Do Not Forget To Label In The End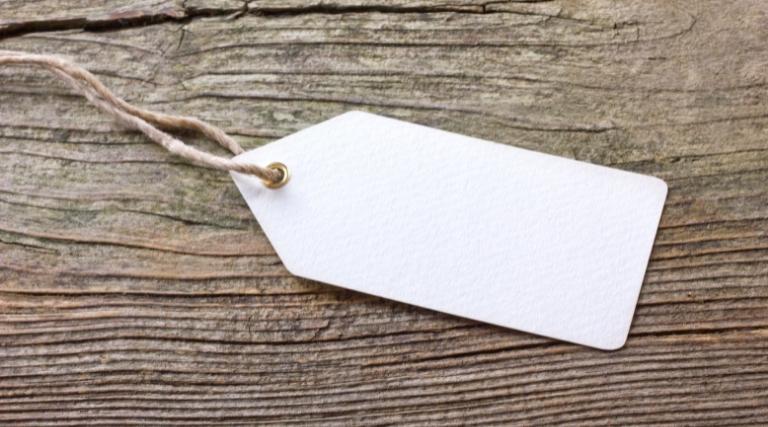 Every moving company in your city is going to advise you to do this little step. Regardless of what you are carrying to your new house, you must label the boxes correctly. Mention all the contents of the box as well if possible. Always use a permanent marker for this purpose. Also, mention which side of the box goes up in clear and bold letters.
Conclusion
These were just a few tips that every art lover is going to appreciate. If you love your paintings as much as any other art lover out there, you must have a few packing tips and strategies of your own as well to protect your beautiful and precious paintings. Use them and use these tips as well. Happy moving!