When you're moving your delicate items, the only thing constantly on your mind is what if something happens to them. Remember, it is not only about the packing supplies. It is about your choice of boxes, removalists, packing equipment, a few practical tricks and moving tips, and a lot more that we are gonna talk about here. So let's begin:
Don't Leave Any Open Spaces Within Your Boxes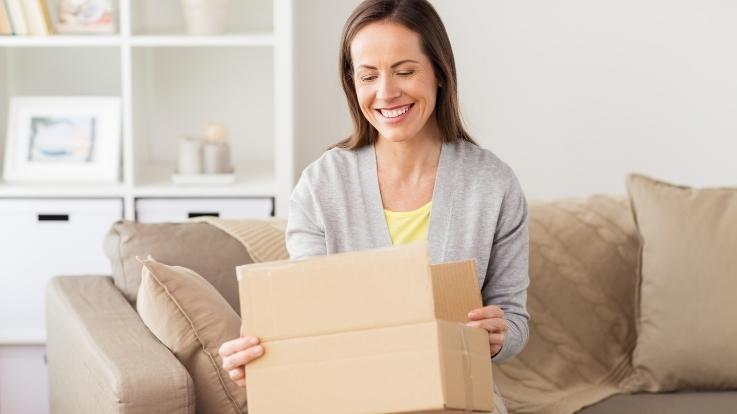 It is never advised to leave any open spaces within your moving boxes because that is only going to make the items inside them rattle and collide with one another. Make sure that you always stuff in a bit of crumpled packing paper and kitchen towels to fill in the space. Do not leave any wet newspapers or moisture inside the box. Make sure that all the items are completely dry before you stuff the box with crumpled paper and/or extra bubble wrap to give it more firmness and stability.
Bubble Wrap With Care
You should always bubble wrap your items tightly. Ask your best friend or your neighbour to help you out with this. They can hold one end of the bubble wrap while you stretch the other around your boxes and expensive items. You will have to enclose all your fragile items with bubble wrap after you have carefully packed them with newspapers and/or packing paper. You can always use an extra layer of shrink wrap before you stack them into your boxes.
When Choosing Boxes, Pick The Right Size
We talk a lot about boxes but we don't talk about their sizes. It is highly essential that the boxes you choose are of the appropriate size. Do not go for boxes that are too small or too big for your items. For this, you will have to create an inventory of all your belongings. Measure some of the items you know for sure are going to cause confusion letter. Make sure that you pick the most appropriate size of boxes.
Do Not Overload Your Containers
It is never a good idea to overstuff your boxes with either your items or any of the packing supplies you have bought. This happens especially when you are packing your china. You get reinforced china cartons in the market very easily. Do not use your regular boxes for your expensive kitchenware. It is better to go with a box that is a little oversized for your items because then you can always stuff it with wrapping paper. However, it is still not advised to stack your belongings into that box to fill up empty spaces. This will just lead to overloading which will eventually cause them to break.
Invest In A Few Moving Blankets
Moving blankets are going to protect your expensive coffee tables, antique chairs, beautiful recliners, and also your new convertible bed that you bought last month. Moving blankets are also useful when it comes to protecting the edges and armrests of your furniture. You can also wrap your expensive office equipment in them to protect them from any damage or scratches.
Do Not Rush The Packing Process
You might end up making a mess of your house and your belongings in the process. This is why rushing through the packing procedure is never advised. You might have to make special preparations for a few of your office items, especially your computers, printers, scanners, and other delicate office equipment. These are highly breakable and expensive. You do not want to rush the packing process when it comes to moving them to your new house. You have to come up with a strategy. Pack all your delicate and expensive items and set them aside so that nothing causes them any damage or breakage.
Wrap All The Delicate Items Individually
There could be several delicate items across your home. Your mirrors, beautiful artwork, antique pieces, family heirlooms, precious mementos, picture frames, crystal show pieces, and a lot more. You want to ensure that they reach your new house in one piece. Always pack them individually with an extra layer of packing paper and bubble wrap. Do not forget them and it is always better to keep them in your own car rather than handing them over to the moving professionals. Unnecessary loading and unloading is only going to increase the risk of manhandling.
Remember To Make A Sandwich Of Packing Material
As you start filling out your boxes, it is important to create a sandwich of some packing supplies and materials. This is going to cushion a lot of your delicate items. As you stack them one over the other, the extra layer of padding is going to prevent them from shaking, sliding, slipping, and moving from their place when they are in transit. It will keep them in place reducing any probable damage.
Heavy Items Always Go In Small Boxes
This does not mean that you try to stuff your heavy items in smaller boxes. It only means that you choose the most appropriate size of boxes for your heavy items. This is because if you try to fit your heavy belongings in a large box, it becomes very difficult to handle. The item is going to slide from one end to the other which will make it impossible to balance the box. So choose a box that is nearly the size of the item and if there are any empty spaces, you can always fill them up with a bit of padding.
Remember To Label Your Containers
Always label your containers and especially with fragile items. Place them right in the front of the moving truck so that they are accessible easily when you arrive at your new destination. Make sure to stabilize them with other heavy equipment that is kept close to them in the truck. Support them with other boxes containing your heavy items. And yes, always invest in a permanent marker.
In The End, A Few More Packing Tips For Moving
Remember to pack all your decorative items in advance. You should do this before the moving and packing services provider arrives at your house. Also, remember to repurpose old clothing for packing and cushioning your delicate items inside your moving boxes. And last but not the least of these moving tips, research professional packers and movers in your city. These removalists are more than capable of packing and moving fragile items to your new destination Safely. Happy moving!
Want to make your relocation smooth and budget-friendly with a professional removalists? Call us Now – 1300 CBD MOVERS