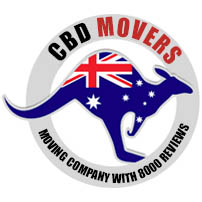 Relocating is a draining experience – mentally, physically, and financially. While the jittery feeling of getting settled at the new place can be overwhelming, the physical effort to pack and load the cherished possessions is indeed taxing. To add to woes, hiring professionals for the task can drain your bank balance.
But not anymore! At CBD Movers Werribee our endeavor is to provide the finest removals services at the cheapest and lowest rates. Our comprehensive movers and packers' deals can help you relocate without the worries of the mental, physical, or financial dent. Be it moving intercity or relocating internationally; we have the experience, expertise, and equipment to handle all.
Unmatched Removals Werribee Services
At CBD Movers, we take pride in being the best removals company in Werribee, Melbourne, Victoria. Be it moving homes, office set-ups, or transporting a single piece item, we pack, load, and transport in the best possible manner. Staffed with the polite, courteous, industrious men and equipped with the best-in-business supportive equipment, we offer unmatched services at every level. Right from packing beds and couches, kitchen equipment, office computers, electronic and electrical gadgets to important paperwork, we handle each task with equal deftness.
We fully customize our deals and packages and ensure that you get the best and the desired service at each step. It is for these reasons that we enjoy the reputation of being the safest, fastest, and most trusted removalists in Melbourne, Victoria. With us at the helm, you can be sure of timely execution of relocation.
Our Complete Line of Services
House Removal
Office Relocation
Two Movers & Truck Hire
Packing & Moving
Loading & Unloading
Labor Hire
Piano Movers
Pool Table Movers
Unbeatable Removalists Werribee Prices
At CBD Movers, we are the best removalists in Werribee, Melbourne. We strive to provide the perfect combination of safety, timing, and cost. No one in the business can match our deals and quotes! Our wide-ranged services encompass taking up end-to-end jobs at jaw-dropping rates.  We also offer transit insurance to all belongings and valuables. Our one price quote encompasses compensation for all services- from packing to unloading and insurance
Moving & Packing Services for Werribee, Melbourne, Victoria
Werribee is a suburb of Melbourne, Victoria. Werribee is a hub for numerous sporting facilities and clubs. It offers comfortable residential spaces, structured offices, shopping malls, eating outlets, and superior infrastructural facilities.
At CBD Movers, we too want to do our bit for this beautiful community. Get in touch with us for all your relocation needs. Our Movers Werribee are always ready to provide cheap, secure, and dependable relocation services.
To know more about our services call us on 1300 223 668. We'll be happy to offer a free quote.
Go through this video, showing feedback from our happy client