Moving boxes play a very critical role in helping you pack for your big move. You can not imagine yourself shifting out of your old house successfully without enough packing material of which cardboard boxes and other containers are a very integral part.
Having enough containers and boxes beforehand gives you more clarity as to how you are going to segregate your stuff and what the whole order of your cargo is going to be. The following section talks about where to buy moving boxes and then how to choose them depending upon their use, durability, quality, and functionality. Let's begin:
1. Departmental Stores
Departmental stores are one of the easiest sources to find packing boxes. They store large items both edible and non-edible in a wide variety of moving boxes. You can pick a few from them and they won't even mind.
2. Liquor Stores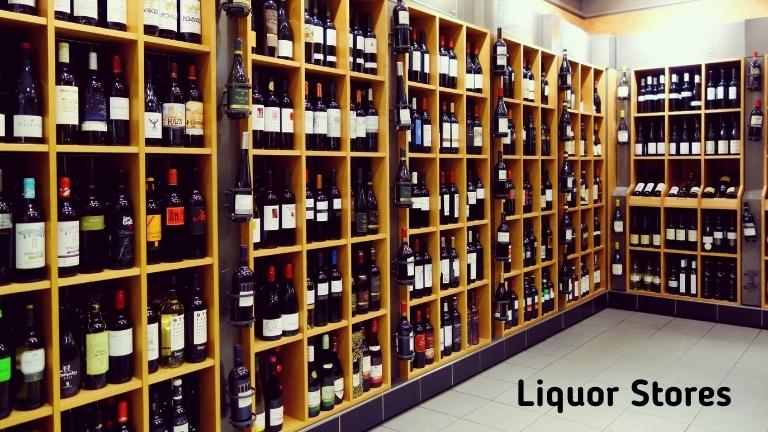 Liquor stores get their deliveries probably every day. Some of them keep their sturdy boxes in their basements. It is a great idea to raid them, of course, after seeking their permission. You can find boxes of probably every size imaginable in these local liquor stores.
3. Craigslist
Craigslist is also a very apt place where you can find packing boxes for moving quite easily. You can go online and post a demand over there for moving boxes. You can easily find such containers on their posts by conducting a local search within the portal.
4. Grocery Stores
Your local grocery stores get multiple deliveries throughout the week. Talk to them and they will be more than willing to send a few boxes right to your doorstep. The best part is that these containers tend to be a lot more durable than any other product in the market.
5. Book Shops
Book vendors and shops also keep a lot of containers and boxes. They are meant to store and safeguard those heavy and thick books which means that you are in for a good deal. These might be some of the most durable and good-quality moving boxes that you will ever come across.
6. Bars And Restaurants
Bars and restaurants are always fun to raid because they don't have the time to get rid of the trash. If you ask them for a few boxes, they will happily let you in. You can contact the manager for easy access to their store room. Wait a minute! Didn't you become friendly with their pastry chef behind that second counter? Get in touch with him and he will get you all the boxes you want.
7. Recycling Centres&nbsp
You can easily buy moving boxes at local recycling centres. In fact, you can't make the entire moving process a success with just boxes. They can also provide you with packing tape, plastic wrap, and bubble wraps as well. They have a lot of stuff with them.
8. Your New Neighbors
Has any new family moved into your neighborhood lately? They must have a lot of boxes in their house. Why don't you invite them over for lemonade and then ask to accompany them to their place to sort through their boxes and pick the ones you want?
Wasn't this interesting? But this is not it. You also have to look for certain qualities in the moving boxes that you buy to pack your stuff in. Let's begin with that checklist:
The first thing that you will have to notice is the strength and durability of the boxes. Make sure that they are not worn out or broken in between. They should be upright and not weighed down like a deflated balloon. The walls of the boxes must be completely vertical and erect. Never choose fragile boxes even for your soft or delicate items.
The size of the box is also going to matter a lot. Make sure that you have enough space in your moving van for a big box if you could only find one large container for the move. Otherwise, choosing two medium-sized boxes is always a safer option. There are double-walled boxes as well that offer more durability but take up a little bit more space. For clothing, it is better to choose medium-sized wardrobe boxes instead of those big bulky containers that are ideal for hardware and other equipment. Make sure that the boxes do not get creased during transport. Also, if you are choosing a large box, it is important to fill it up with adequate padding if the item contained in it is unable to fill it completely. This is going to prevent the box from drooping down and twisting and bending at all angles when it is in transit.
Are The Boxes Affordable?
Some boxes and containers tend to be very costly. Packing boxes for moving interstate are typically more durable and therefore the cost that you have to pay for them is slightly higher than any other conventional containers. But make sure that they are worth the money you want to spend on them. If you are going with any secondhand boxes or used containers, do not overpay for them at all.
Can It Hold Under The Backing Tape?
A lot of your boxes might seem to hold nicely under pressure but when you bring them home and start packing your stuff in them, it turns out to be a totally different story. Some boxes and their flaps might give away under the pressure of the tape that you want to apply on them to seal them up nicely. This is another reason that it is very important for you to fill them up to the top so that their lids do not hang in midair when you finally close and seal them up.
Space For Adequate Padding
This is where padding and cushioning come into play. You will have to get the right amount of bubble wraps, old newspapers, and packing paper as well. If you have any old bed sheets or worn-out towels and other linen, you can use them as padding materials to make your boxes firmer and more solid.
And To Wrap It Up
It is very easy for you to find moving boxes. There are plenty of sources where you can get them. The one thing that you have to take care of is that you do not overstuff them with padding. If you have a feeling that it might break or collapse, do not put any extra weight inside it. The rest, you will figure it out.
Want to hire a professional moving company? Call us Now – 1300 CBD MOVERS