CBD Movers™  is one of the best interstate moving companies in Australia which serves in many locations including Melbourne, Sydney, Perth, Gold Coast, Adelaide, Canberra, and Brisbane. Our team of experienced removalists will make your interstate move easier. We can take care of every detail from packing your existing home or office to transporting your cars or pets. It's a much better option to hire a professional interstate moving team that knows exactly what is needed at the stage of the process than to be alone without any prior experience.
CBD Movers- Interstate Movers in Australia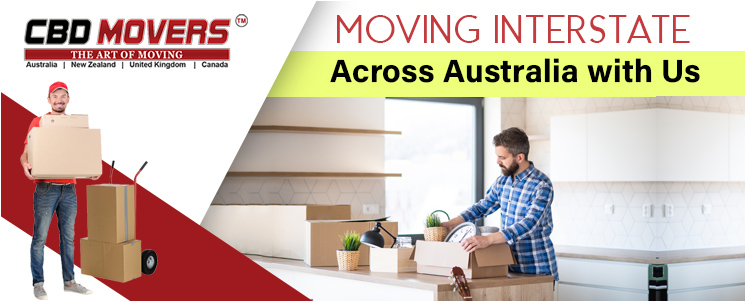 In Australia, we run the largest and most valued interstate moving service, which ensures that CBD Movers™ will help you to relocate wherever you are. A large number of individuals, businesses, and government entities trust us to move across Australia every year. We simply make the entire process of moving across the country a stress-free, streamlined process that can meet all your needs, including packing, transportation, insurance and even setting up your new home or office.
Our Core Feature of Interstate Moving Services is:
Careful, attentive customer service to assist specific moving needs
We have professional packers and movers who will move your goods with the utmost care.
We understand the needs of the customer and act accordingly.
More than 10 years of extensive interstate removals experience.
Budget-friendly interstate moving services.
We designed packaging system to guarantee complete protection of your products.
Aim to provide complete customer satisfaction
CBD Movers- Best Interstate Moving Company in Australia
CBD Movers has been providing proficient interstate relocation services across the country for over 10 years. Our team of professionals has been with the company for years, and we're proud of our people whilst they provide excellent interstate movers in Australia. Their skills, long-term business experience, and professional behavior are some of the main reasons why our customers love us and have helped us to become Australia's best interstate removal service company.
We are very proud of our modern storage facilities, clean and reliable fleet of trucks and vans. Our customers can easily rest while we move their goods as we ensure that we deliver their goods, pets, and other valuables on time, safe and sound, and within their budget.
Whether you want to move around the city or need interstate removalists services, our competitively priced removal service, along with our professional removal specialists, can meet your needs.
Why Choose CBD Movers Interstate Removalists?

When you're moving interstate, you want the process to be quick, easy, and hassle-free. To make your move comfortable, hire CBD Movers™, a professional interstate removal service provider that can meet your relocation needs. By partnering with us, you will have continuous advice and assistance tailored to your situation. Our experienced interstate movers in Australia will take care of your furniture and household goods. We know how important it is to have everything you need in your new place in good condition.
We work diligently to ensure that you can quickly unpack your things and make your new residence a home. When you work with us, you will be able to focus on other things. Due to our hardworking and experienced staff, till now we have so many happy customers all over Australia.
Choose CBD Movers to ensure that:
Your belongings will be moved with care
Your belongings will be moved with trust
Your belongings will be moved stress-free
Your belongings will be moved safely
Your belongings will be moved affordably
Your belongings will be moved securely
Do let us know about your interstate removal requirements and you can count on us to quote the most affordable prices for your move. Talk to us and we would be pleased to offer you according to your budget and urgency.
Call us @ 1300 223 668 to enjoy hassle-free service!