Moving to a new place and getting used to the surroundings and settling down in the new home after unpacking all your household items is a process that's going to take time. Having your items unpacked and arranged in the new home by your removalist will surely decrease a bit of your stress. Your new house won't feel like an unfamiliar place to you. However, there are times when a change of a home or a place does not really settle down and we don't feel at home after shifting to a new home.
Planning to move home? Contact us for a Free Quote.
You must be wondering how to feel at home. Adding some friendly flair and organizing your stuff inside the house can really help, but there are many other ways too. You can definitely try making distinct changes to turn it into your happy place, but the major change will happen naturally in your subconscious and you will get the same vibes at your new house just like your old place.
To make a house a home is a feeling that can be achieved by incorporating the things that bring happiness to you. Usually, people find it quite difficult to get that homely feeling when they upgrade by living standard and shift to a luxurious house. This is the scenario that takes them quite a long time to settle down and get all comfy in their new home setting. That persistent feeling of newness will be gone after a week or maybe more. But, here are some efforts that you can make to make your house a home after moving in with all your stuff.
How to make a house feel at home?
1. Begin by cleaning the house and organizing your stuff gradually
In case you are working and don't have time to organize and clean your home yourself just check with your house movers for their Premium house moving services wherein many movers will have all your stuff set up for you and arrange for cleaning services in case you need one.  Turning your new house into a sparkling clean space can actually make you feel at home quickly. In case you decide to do it all yourself then unpack your items one by one and start organizing the stuff in one room and then another. You should avoid rushing as this may overwhelm you a bit.
2. Bedroom should be the first room to be organized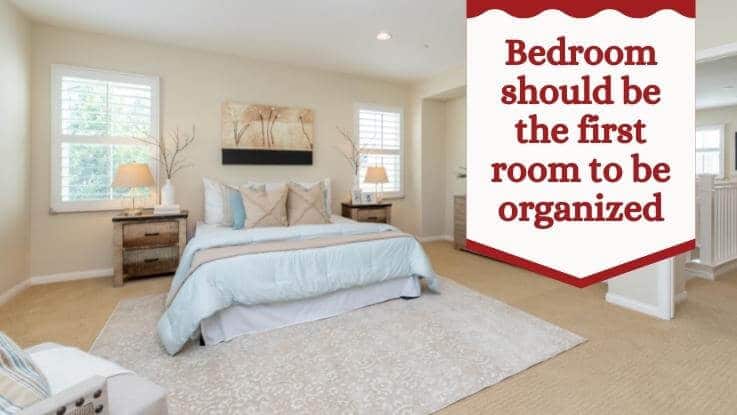 Do not worry about the living area or kitchen as the most important thing in your new house is to sleep well. Yes, you heard it right. Sleep plays an inevitable role to make you feel like your home in a new place. Also, you might be too tired to organize every room on your first day and would prefer some rest in your bedroom. These reasons make organizing the bedroom your topmost priority right after you move. Making the bed just like your old home could be something that will immediately connect with your subconscious and you might feel at home.
3. Do not skimp on the closet as a working professional
If your reason behind moving is a new job or anything related to work, then setting up the closet should also be your priority. Not finding those much-demanded formals on the first day of your work can be pretty frustrating, make sure to tell your house movers to keep the closet within reach ready to be opened once you reach your new home and need to go out for work. Be prepared beforehand put your efforts into your closet initially. This will not just help you to get ready on time for your new job but will also contribute to your feel at home sentiments.
4. Hang those items from your childhood
The best way to feel safe at your new house is to use your childhood items as the epitome of love. These items might be quite fragile and while moving home there is an even chance that you might break them. It is always advisable to pack these items with bubble wrap and label them as fragile so that your removalists know the value of these items and is careful while handling them. You can recreate your happy place in your brand new space and this will contribute to your motto of making your house a home. That beautiful and peaceful energy right out of your childhood stuff will keep you warm within the coldness of a new place. That precious thing could be anything from a piece of furniture to a hanging art- All that matters is your attachment with it and its ability to exude comfort for you.
5. Adopting a pet will surely help
Stop asking yourself or Googling- how to make a house feel at home and get yourself a pet from your local shelter. That cheerful and lovely living being makes you forget about all the awkwardness in the new house. You can get highly inspired by how easily they will blend in the aura of your house. You can feel your pet's social support and in no time you will start getting the homely feeling in your new space. In case you already have a pet make sure to move your pet with specialized pet moving services offered by professional removalists since pets are sensitive and might not take the moving process in their stride.
Apart from these given suggestions, you can try other things too. For instance- If you are an admirer of art, then hanging your art in your current house can bring that 'feel at home' sentiment pretty fast. This will also make you happy and take away all the stress that you have. Seeing what you love means a lot, especially you are finding just one reason to feel at home. And, for people who love plants and flowers, they can go green. Equipping your house with beautiful indoor and outdoor plants can contribute to making the house feel like your home. Lastly, add that extra light and bring all the good vibes in your new home sweet home. We wish you a happy move-in and dwelling!
Moving your house hassle-free that's our commitment – Call us Now – 1300 CBD MOVERS