Whether you are moving into a new home or a relatively newly constructed building, you will always have to bear the cost of moving. There is also a big probability that you might deviate from your monthly budget. You might also have to take a loan from your parents just to stay afloat. It could be for a month or maybe a little more.
There are certain obvious costs that are associated with a move that you cannot avoid. But there are a few that can always be bypassed and some can be managed well if you act in time. Let's help you out with this and make sure that you do not have to stretch your purse strings beyond a limit when you are moving house.
1. Professional House Cleaning
Professional house cleaning is always going to make a big dent in your savings. If you live in rented accommodation or an apartment building complex, you might have to perform a deep cleaning of the house before you hand over the keys to the landlord. There is a big chance that you will have to spend a huge amount of money if you do not book the cleaning service in advance. Also, the new property in which you are moving in will have to be cleaned up. This is also a cost that you will have to bear in addition to house removals.
2. Painting Your New Home Too Soon
This is something that you can easily avoid. If you do not need your walls to be painted before the furniture movers set up your new home, stalling this process is an intelligent thing to do. You will agree that painting your new house before you move in is a lot more sensible but if you do not have the budget for it, you can always delay it for later. You can carry out the painting task one room at a time in the coming months.
3. Setting Up Expensive Utilities
Setting up utilities such as electricity, running water, garbage removal, and gas is very important but if you can do without a few utilities such as expensive magazine subscriptions, dance classes, costly gym memberships, and OTT platforms, you should avoid them at all costs. Any services that you do not need can be either delayed or avoided altogether. This is going to help you save hundreds of dollars when you are moving house.
4. Taking Care Of Your Lawn At The Last Moment
Some families end up ignoring their new lawns and backyards. They forget that regular and periodic pruning and trimming can help them save hundreds of dollars. Choosing a lawn care company for your new property right before you move in is not going to be practical. First, they might not be available at such short notice. Second, if they are, they will charge you a truckload of money. The best approach is to do a bit of trimming and maintenance work on your new property whenever you can get the time. It will also give you an opportunity to check out the new area and understand its location and get acquainted with the neighborhood.
5. Buying Groceries And Food Takeout
This is one of the costs that cannot be avoided in house moving that easily. However, if you choose to prepare food at home and preserve it for the moving day, this is going to help you save a lot of money. Buying food or processed items at the grocery store is easy but it is only going to add to your bills. The most practical thing to do is to use up all the vegetables and edible items at home to prepare healthy meals for everyone in the house. The same can be carried in a picnic basket to the new house on the day of the move. This way, you can use up all the leftover food items in your house and you can rest assured that everyone is eating healthy.
6. Forgetting Vehicle Registration
Vehicle registration and transfer are also going to take a considerable amount of time and money. You will also have to update your car insurance and might have to make a few changes to your driver's licence, especially after the change of your home address. If you are about to make an interstate move, you will also have to change the name of the state. In addition to this, you will have to change the licence plate of your vehicle. Also, if there are any emission testing formalities in the new state or city, those too will entail a few costs that you'll have to bear.
7. Not Counting The Damage In Transit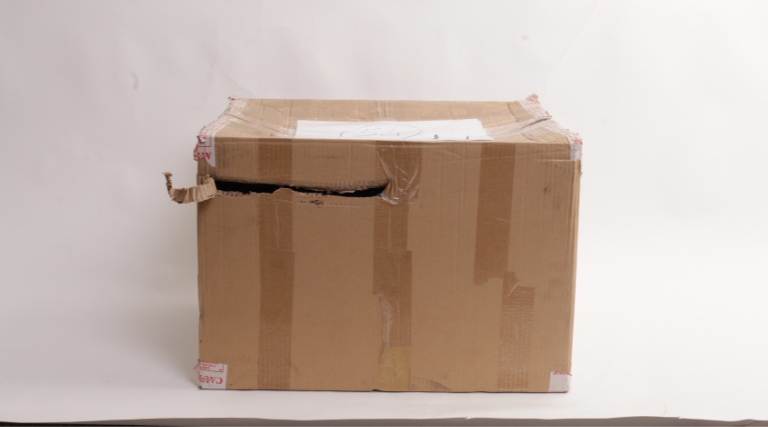 It is very important for you to invest in durable and high-quality padding material for house moving. If you fail to do it, you will only be adding more stress to your life. Moving from your old house to your new property is going to entail some amount of wear and tear. Most of this will be borne by your furniture pieces. So yes, you have to deal with several instances of damage in transit. This makes it necessary for you to take out adequate insurance for some of your expensive items before you load them up on the moving vehicle.
8. Ignoring The Timing
The timing is very important which means that you need to connect with your preferred house moving company in advance. Invite at least 3 or 4 quotes from the leading house removals in the city and you will be able to make a comparison sooner. Booking them in advance is also going to get you seasonal discounts and other offers.
9. Not Getting Rid Of The Junk
One of the best moving and packing tips that can also help you make a quick buck is organizing a garage sale. You can get rid of all your old items and furniture pieces easily. You must set up this sale at least one month before the moving date. This will give you enough time to sell off all the items that you do not need in your new house.
10. Picking Summers And Weekends
Never pick summers or weekends for your big move. The leading furniture movers are always going to recommend you choose the middle of the week and preferably during the change of season when the wind starts to get a little cooler. This is when you can find the best offers as well.
11. Not Pack It All Yourself
Pack all your items or at least most of them yourself. Choose the most appropriate packing and padding material for this. It is a great way to save money on house removals. You can also ask your friends and neighbors to do a little bit of loading and unloading of your furniture pieces to save even more money.
You have to be a lot more diligent and clever than usual. If you want to save as much money as possible when moving house, you will have to think outside the box. Do not be hesitant in asking for help. Involve your neighbors and friends in the process. Be happy for the change that is going to happen in your life.