Are you prepared for a natural disaster? Do you think you have the necessary equipment to deal with an unexpected calamity? At one point in your life, you must have wondered what you would do if there happens to be a fire or a flood in your neighborhood. What if that extreme situation threatens your house and your family as well? You do not wish to find out what happens next. Instead, your best approach to protecting your family and also relocating to a safer spot whether within the city or outside is to be prepared for calamities such as:
Earthquakes
Floods
Tornadoes
Blizzards
Storms
Let's give you a very practical and easy-to-plan checklist from the leading movers and packers in the city that will help you perform an emergency relocation within the shortest time span.
We Shall Begin With A Few Attitudinal Changes
The first thing that you will have to do is think clearly. There is no reason to be anxious or restless. You need to calm your mind down to be able to function properly.
Assessment Of The Situation
You will also have to assess the situation and uncover any probable or clear danger that might threaten your family and property as well.
Follow all the evacuation rules that have been mentioned by the local authorities and emergency response teams deployed across the city. You should be able to download a PDF from their official website of the same too.
First Aid Box To The Rescue
Always make a list of the things that are supposed to go into your first aid box. We will get to that later.
Keep your internet pack activated. Gathering as much information as possible about the emergency will be in your best interest.
Now, We Are Going To Talk About A Few Things That You Will Have To Buy Whenever You Perform An Emergency Relocation
1. Making That First Aid Kit
Just like emergencies, infections, and disasters, injuries are also unpredictable. You want to be prepared for every adversity. So here it goes:
One emergency blanket
Antibiotic ointment and tablets
Instant cold compress
Two packs of aspirin
A deceive bandages
Compress dressing
Sterilized syringes and tweezers
Triangular bandages
painkiller ointment
Non-latex gloves
A pair of scissors
Safety pins
Butterfly closures
Burn treatment
Over-the-counter medication
2. Now Let's Collect Those Containers
Obviously, you are going to need something to pack your belongings into. This is where you will have to invest in durable and reusable moving boxes and containers. You can also go with cardboard containers and delivery boxes that you may have received from Amazon and other online marketplaces while you were shopping. These are very useful, especially when you are in the middle of an emergency relocation.
3. Packing And Moving Supplies Are A Necessity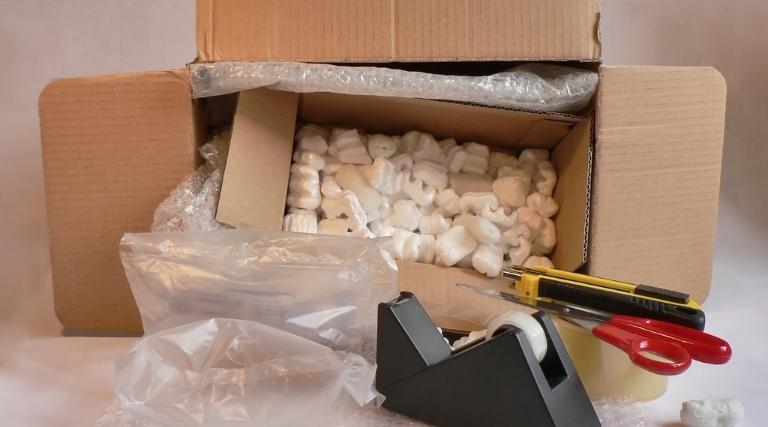 Packing and moving supplies are also a big necessity. Regardless of whether you want to go with a two men and a truck company or not, you will have to invest in a few essential packing/moving supplies such as:
Ramps
Dollies
Moving straps
Paper towels
Padding material
Wrapping paper
Styrofoam balls
Bubble wraps
Permanent markers
Cardboard containers
Packing tape
Nylon ropes
A pair of scissors
Labels
4. Look For A Shelter Nearby
This should also be on your moving checklist. There is a probability that no hotels or homestays or even other facilities such as get houses or government buildings are available when you are finally able to move out of your house in an emergency. It is better to look for a temporary shelter or a community building that is providing guidance and assistance to families like yours.
If you are able to find any house removalists in such a situation, get in touch with them immediately and find out how fast and efficient they are at emergency relocation services both within the city and outside city borders. If you are not able to locate a shelter that is close to your property, you can easily depend on two men and a truck company.
5. The Documents And Essential Items You Should Carry
Remember, you might be leaving your house temporarily. It is only going to be an arrangement for the time being. However, you are still going to need a few important documents, papers, and files/folders such as:
Passports
Vaccination records
Birth certificate
Adoption certificate
Marriage certificate
Social Security cards and numbers
Lease documents
Title deeds and contracts
Wills and rental agreements
6. Fun And Food On The Way
This situation might not be the perfect opportunity to indulge but you have to look at the bride side, right? If you happen to find a movers and packers company in the city, half of your emergency relocation woes are already gone. You can focus on the fun part now which is food!
Your favorite dry fruits and cereal
Canned tomatoes
Chilli seasoning
Mixed nuts
Olives
Black beans
Ready-to-eat meals
Garlic powder
Mustard
Ketchup
Salt and pepper
Oats
Mushrooms
Canned vegetables
Dry soy products whole wheat bread
These are a few items that are going to stay fresh and edible for a long time and must find a spot in one of the strongest moving boxes you have.
7. Also, A Few Other Items That You Are Always Going To Need Are
Don't forget your:
Laptops
Power banks
Connecting cables
Batteries
Expensive family antiques and heirlooms
A portable electricity generator if there is an up space in your car
8. Preparing Your Home For The Disaster
You love your house. This emergency relocation is taking you away from your beloved home. But you will be back. To make everything easier on your property and to ensure that nothing damages it in the long run, you have to prepare your house for the worst.
Install reinforcements on all your doors and windows
Find all the water gas and electrical lines and turn all of them off
You can use sandbags to protect your home from floods during hurricanes and secure the outdoor furniture if any
If there are any large trees on your property, trim them up nicely
All your heavy furniture pieces can go against the walls
It is always better to create an emergency plan if evacuation is unavoidable. Make sure to keep all the radio stations enabled in your car and on your cell phone as well. Bottled water, non-perishable food items, and also a thorough understanding of evacuation routes will do you all a lot of good. In the end, do not forget to talk to your insurance provider to understand what kind of damages are covered in your insurance plan.