One of the biggest problems of college students is when they have to move from one location to another on a budget. While it might not seem like the end of the world to you but for a student, it definitely is that. Keep in mind that they also have to make sure that they do not miss their classes or assignments.
Searching for budget-friendly moving services? Contact us for a Free Quote.
So, if you are a student, how will you pack and move without wasting any time or any money? Let's give you some budget-friendly moving tips right here:
Always Plan Ahead
You must plan ahead for this move if you want everything to be affordable. You cannot just sit back and relax and let things unravel automatically. You have to be proactive when it comes to booking a proper and professional packing and moving company. If you have decided upon packing your stuff on your own, start early because you don't want to leave any task for the last moment. You'll also have to book the services of a moving company before the moving season begins (more on this later). This is going to minimize a lot of your stress right from the beginning.
Pack Only Your Essential Items (Well, For Now)
Why do they always say to pack your essential items first or maybe only your essential items? This is because the rest of the stuff can be managed. Remember, a lot of this stuff will be something that you won't even need in your new place. This is why you should always pack your essential items first and think about the rest later.
Check The Paperwork
So, you have decided to hire an affordable moving company, have you checked their paperwork? Have you had a closer look at their contract? Do not sign on any agreement or contract before you have had a clear picture of what you will be getting in this service. Read all the documents and even the little font before you fill in any of the forms given to you by the packing company. Check the referrals and online reviews to make sure that the company is genuine and they have a solid record to back its claims. This is also going to help you avoid any undefined or hidden fee that you might have to pay at the end.
Organize A Garage Sale
If you are running on a budget, organizing a garage sale is a great idea. Remember the stuff that you didn't pack yet? A lot of those items can be sold in your garage sale for a hefty amount of money. This is one of the most practical ways to earn a bit of cash that will help you further in your moving process. You can also decide to donate some of the things that you may not need in the future.
Don't Spend Money On Packing Materials
You do not have to spend money on packing materials or boxes at all. These containers and boxes can be found anywhere. Even your previous office or the McDonalds' that you had worked in for 6 months will be a great spot to find some reusable boxes. They might not be useful for the owner of the joint but definitely for you. If you have had any electronic items delivered to your apartment in the past, look for those boxes and packaging materials as well. Ask any neighbors to give you a few containers and boxes that they might have lying around in their homes. There you are. You are sorted and you do not have to spend even a dollar on packaging material.
Rent Packing Boxes
Let's talk about the worst-case scenario in budget moving. Let's assume that none of your neighbors has any boxes or packaging material whatsoever. What are you going to do? You can rent reusable packing materials very easily. You can go for plastic storage bins and green boxes with zero waste from any of the packing and moving companies in your neighborhood. They are ready-to-use boxes and help you save a lot of time. You don't even have to invest in any packing tape or nylon ropes to secure them because of their sturdy construction.
Take A Lift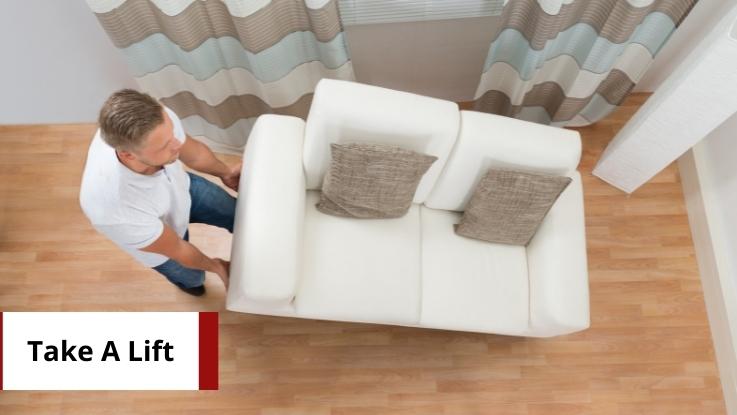 We all have at least one or two friends in our circle who drive their dad's old truck. Why hire an expensive moving company when you can make use of that track? It is always a great idea to ask for a lift when you are running on a budget. The items that you cannot move on your own or are probably too delicate or heavy in the first place can always be assigned to professional packing and moving companies. This way you will be saving hundreds of dollars on your move.
Avoid The Moving Season
How easy is it to move out on a budget? As easy as it is to pick the right season! A lot of people do not prefer to wear heavy clothing or anything that restricts their movement during their move. This is why summer is a perfect time of the year to move. The days are longer and you are comfortable throughout. And this is exactly why the change of season might be a better time for you to move, especially if you are a college student on a budget. Several packing and moving companies will have discounted rates during this time. You will be able to get a great deal on your move without having to try too hard.
Carry Your Valuable Items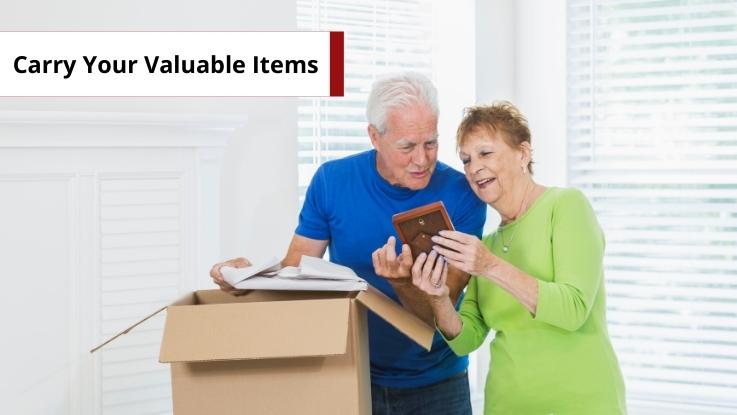 It is very important to pack your valuable items separately. This should also include the expensive items and gadgets that you have invested in over the past few years. Make sure that all your valuable and delicate family heirlooms, smartphones, tablets, computers, screens, smartwatches, and similar appliances are kept in separate boxes and labeled before you make this move. Carry them yourself instead of shipping them through any other channels.
Finally, Find A Wonderful Roommate
Why should you focus on getting a good roommate? Based on your rental situation, you are better off living with a person who understands your daily routine and is cooperative enough. If your future roommate is willing to help you out with the move, he will probably bring in with himself a few of his own resources as well. Remember, at the end, when you are moving on a budget, any pair of willing hands are always welcome.
For an easy and comfortable moving experience with professional movers. Call us Now – 1300 CBD MOVERS