Our highly skilled removalists team at CBD Movers™ coordinates all aspects of your moving needs in Franklin, Canberra, right from the beginning to end. Our experienced planning and conscientious staff provide the undivided attention to every moving project, irrespective of its size to ensure that all products are delivered efficiently, effectively and economically. We remain in continuous touch with all involved parties to arrange transportation, handle troubleshooting, and more.
Our Range of Services
At CBD Movers, we offer top-class removalists services right from planning and organizing a removal to deploying an industrious team to remove, pack, load, and unload your stuff, quickly and safely. Our Complete Line of Services include:
Office Relocation
Furniture/Machinery Shifting
Third party moving services
Piano Movers
Loading & Unloading
Labor Hire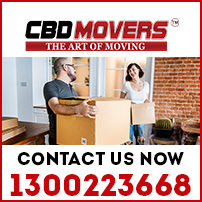 CBD Movers, Packing, and Storage have years of expertise to successfully perform the most complex relocation Projects. We offer our customers innovative and specialized solutions to meet their unique challenges. We have extended the scope of expertise that covers small or big industries, all major government relocations, and schools.
Efficient and cost-effective Moving Services in Franklin, Canberra, Australia.
At CBD Movers, we aim to serve different sorts of relocation needs of our prestigious customers in Franklin, Canberra with our quick, efficient, and cost-effective removalists solutions that overcome all related complications, stress or financial burden. With our years of expertise in delivering best logistics services to all sorts of businesses/Individual, we better know, how to handle your freight, efficiently and quickly, on time within your budget. When you need a professional and reliable logistic service in Franklin, Canberra, just give us one phone call on 1300 223 668. Our moving consultants will be immediately available to discuss any of your moving needs. They can also offer you up to 10% discount on each quote.