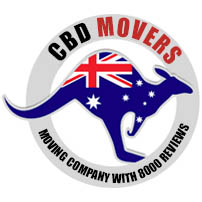 Are you planning to move your home and need help? Do not worry! CBD Movers will take you from tired and weary to effort and ease. After years of experience, we are dedicated to providing Essendon quality furniture removals service to handle your items with care. We understand exactly how stressful a changing home or office space can be. Selecting the best removalists in Essendon can be a time-consuming task. We take the stress and hassle out of your movement by providing you with a qualified and insured removal crew who focus on making sure your move goes right.
CBD Movers™ are the most suggested professional moving company in Australia. We offer top-class removal services at very reasonable prices. Our talented staff, best-in-line trucks, and innovative equipment are our assets. For all sorts of relocation needs, your ultimate destination is – CBD Movers.
Our Complete Line of Services Include:
House Removal
Office Relocation
Two Movers & Truck Hire
Packing & Moving
Loading & Unloading
Labor Hire
Pool Table Movers
Choose Our Skilled Removalists in Essendon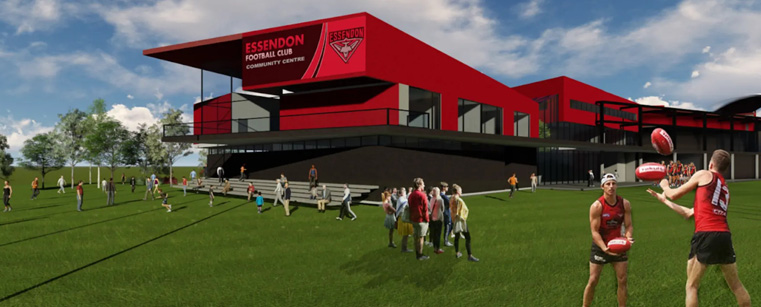 As skilled removalists in Essendon, one of our goals is to give our customers a nice and, ideally, fun day to move! We have found that one way to do this is to pay close attention to detail. For anything we intend to put into our truck, our customers see us taking an appropriate amount of care, and this has a calming impact. When they see our processes, they are able to relax. We protect homes as well as the belongings of our customers. For one, floor coverings are used to minimize damage to hardwood floors and carpets. Details are important, and on that principle, we work.
By using the cleanest, most well-maintained moving trucks, our skilled removalists managed the whole job effortlessly. We take great care to ensure that, regardless of the distance, we arrive in a truck that can accommodate a drive. Our engagement with customers also makes for a hassle-free moving day. For us, it's not just about moving boxes, while we're bringing a company to Essendon with a reputation for being the best removalists in Essendon.
At CBD Movers, we take the utmost care of your goods. We provide a wide range of removals services in Essendon at affordable prices. We know that every customer has a different requirement. Hence, we offer customized solutions to our clients according to their needs and budget.
Our services are not constrained to any particular region. In fact, CBD Movers offer local, state, national and international relocation services. Our huge network and well-equipped moving vehicles provide a smooth and quick relocation through varied terrains.
Removals in Essendon at Unbeatable Prices
CBD Movers™ are certainly the low-priced movers in Essendon, Melbourne. It is our policy to beat every written quote by 10%. Even though we are the cheapest movers but we never compromise on our services. We are known for our excellent performance and sound execution.
CBD Movers is your preferred option for moving into Essendon. As one of the top removal companies in Australia, covering major cities, local regions and counties, we provide exceptional service combining quality with experience. For nearly a decade of providing professional services, we have always left customers Satisfied and this is reflected in our excellent reviews and ratings. We know what the move is but often pay attention to detail, making sure nothing goes wrong.
When it comes to house moves, a name you can trust is CBD Movers. If you're moving to a house with five bedrooms, an apartment with one bedroom, a single apartment, a joint apartment, a compartment/unit, we're going to get the job done without trouble. We do everything from all your possessions to packaging, moving, unpacking, and storage. To facilitate your move, we have all the required facilities needed. To provide all the things safely and securely, our removal team is well-trained. So, worry less about the safety of your valuables, because it can never go wrong with CBD Movers.
Why Choose CBD Movers For Removals Service in Essendon?
A professional and experienced squad of removalists from Essendon
No hidden charges
Seven days a week, we operate
Our packers are effective and vigilant.
A professionally maintained fleet of vans and trucks.
Have you ever wondered how wonderful you're going to feel, arriving in your new home happy and organized? At CBD Movers, we pay attention to your criteria for moving requirements. So, if you want to move all your furniture pieces safely and efficiently, contact our best furniture movers in Essendon.
Trusted Movers for Essendon, Melbourne, Western Australia
Essendon, a suburb of Melbourne, Victoria, Australia, is around 10 kilometers from Melbourne CBD. It is in the City of Moonee Valley. Spread over an area of 6.2 square kilometers, it has a population of nearly 19,000 people. Essendon is a highly-recommended suburb with incredibly beautiful homes. It has all the basic amenities that are needed for a comfortable living.
At CBD Movers™, we offer our brilliant services to the people moving in and out of Essendon. Our removals Essendon team provide you safe, reliable and quick services at cheap rates. To know more about our removalists in Essendon or to get a free quote, call us at 1300 223 668.
Your comments are important to us