Is this move necessary? Do we really have to go? Why can't we stay here? These are a few questions that might be giving you sleepless nights. You might be second-guessing your decision to move out of this city all over again. But this is not healthy. It is not a positive attitude. You need to understand that once you have made this decision; your life is only going to change for the better. This relocation might not be necessary but it is important for your personal growth and your career graph as well. But what if in the process you end up neglecting your health? What if you fall sick during the move? Now that is something we cannot afford. Therefore, it is crucial to have a look at the following tips that can help you avoid falling ill when you are moving your house:
1. Eat Healthy Eat Right
It is very necessary to eat healthy food. Follow a well-balanced and healthy diet during your move. Do not eat stuff that is too hot or too cold. Avoid strong spices and too much oil. Make sure to consume fresh fruit and vegetables. Pack a bottle of soup and soy milk with you. Also, keep a bag of oatmeal cookies along with Caesar salad with a low-fat dressing. Make sure to consume your multivitamin as well if you are not able to eat fresh fruit or drink fruit juices along the way. Choose lean meat and healthy protein over red meat. You can also choose a salmon or tuna salad/sandwich for your road trip. Invest in a bag of pine nuts, almonds, and walnuts, and choose jaggery over your regular sugar.
2. Keep Yourself Hydrated
It is essential to keep yourself hydrated, especially if you are moving during the day. The sun can get brighter and hotter without any warning. The best way to keep yourself active and miles away from dehydration is to keep on drinking enough water throughout the day. You can also invest in a crate of health drinks and vitamin-rich energy drinks that are low on sugar and high on the mineral count. These are available at your regular supermarket or departmental stores. Again, if you can get a hold of fresh fruits, nothing better than that.
3. Don't Take Too Much Stress
It is never advised to take too much stress when moving from your old home to your new house. This can help you avoid getting sick regardless of how much cargo you have to move or the amount of traffic that you have to deal with on the road. Remember to keep your goal in mind. You are making this move for a purpose and a better life. In the end, everything is going to get sorted out and you will be settled in your new home before you even know it. Just keep your attitude positive and think of all the nice things that you will be doing with your family in your new house.
4. Leave It All To The Professionals
If you think that all these packing responsibilities and the entire move are going to take a toll on your health, it is better to associate with a professional. Think about hiring a packing and moving company in your city. The professionals come in with the most appropriate equipment and packing materials as well. They can help you pack and move your cargo without you having to do any of the hard work. You can just sit and supervise the entire procedure as your furniture pieces get dismantled, wrapped, packed, and transported to your new destination. This way you have ample time to focus on more important things which include your health and that of your family and kids as well.
5. Work On Your Immunity
You must work on your immune system and that of your children as well. Remember that your surroundings are going to change drastically the moment you move to a new location. New air, different suspended particulate matter in the air, changes in the water you drink, and probably in the time zone as well can impact your immunity a lot. Therefore, it is recommended that you get in touch with your doctor or family physician and ask him about any essential shots or immunity boosters that might be able to help you cope with this change.
6. COVID 19 Prevention
Talk about immunity and there is no way you can forget Covid 19. You must follow all the guidelines laid down by doctors, physicians, and medical experts. Make sure to take your vitamins and supplements regularly. Wash your hands whenever you use the washroom. Stay up to date about all your vaccinations and booster doses as well. Get a proper amount of rest before your moving day.
7. Keep The Air Around You Clean
Keep an air purifier and dehumidifier in your home when the packers and movers are going about doing their business. Try to stay indoors as much as possible. Pay your new house a short visit and vacuum all the critical areas including the wall-to-wall carpets thoroughly. This is a very practical way to keep airborne germs, suspended matter, bacteria, and viruses away from your kids.
8. Wash Your Hands Regularly
Washing your hands frequently might not be practical throughout your move. In such a situation, an individual bottle of sanitizer can prove to be highly useful. Make sure to sanitize your hands as much as possible. especially if and when you come in contact with an alien surface. Use them after using a public restroom or shaking hands with anyone.
9. Travel With A First Aid Kit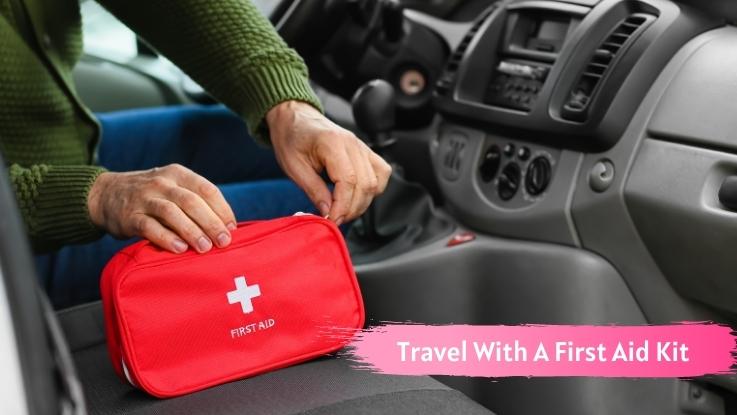 This is absolutely vital because moving to your new home involves a lot of lifting, pulling, pushing, sliding, and stacking cargo boxes and packages. If any of your family members choose to do any of that, they might end up getting bruises, slashes, or cuts. This may lead to infections and serious wounds. The same first aid box will also house your painkillers, bandages, safety pins, cough syrups, scissors, sanitizers, gloves, medicines for stomach infections, anti-acid liquid and tablets, and the like.
Final Thoughts
To round it up, why don't you get yourself examined before the move? This will make sure that you don't have an infection or diseases that can put your family at risk. Get your blood pressure and blood sugar levels examined as well. Make sure that you are not taking unnecessary stress and that you are in the right condition to drive your vehicle to your new destination as well. So, now you are all set. Healthy moving, happy moving!
For an easy and comfortable moving experience with a professional moving company, Call us Now – 1300 CBD MOVERS