If you want to relocate to a different city and if your budget is rather limited, no need to panic. No need to break into a sweat. It is very much doable. All you have to do is build a strong resolve first. You need to be committed to saving more money as you try to find the cheapest way to move out of the state or city.
Planning to move home and looking for a professional company? Contact us for a Free Quote.
Let's begin with a few tips that can easily make this move affordable for you:
Understand The Cost Of Living In The New City
The very first thing that you need to do is assess your everyday expenses. You will also have to compare your existing expenses with the ones that you will be making in the new city. There has to be a difference in the cost of living in both the cities. You will have to take out your calculator and add up all the costs associated with food and grocery items, fuel, insulation, utilities, car repair and similar services, public transportation, internet and entertainment, and a lot more.
What Is Your Net Salary?
You must also take into consideration your net salary. What you get in your hand at the end of the month is also going to determine your move and the kinds of expenses that you can bear during the process. For example, if you are making a career switch or have probably moved to a new company, you might not be in a position to go for an all-services packing and moving company. Their services might turn out to be a little more on the expensive side. You might have to do the packing on your own and then hire a moving truck just so that you can get your stuff to the new city.
Can You Find A Better-Paying Job?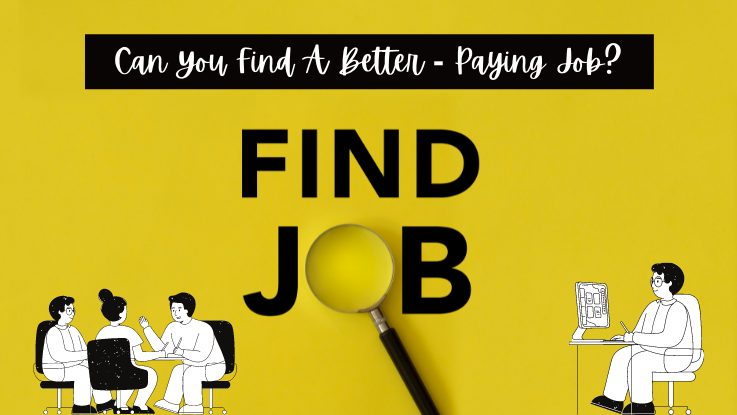 If you are able to secure employment with a reputable local company in your destination city, that might work for you. If you are moving on a stringent budget, this can help you save a lot of money. It is never too late to start researching and find a job that pays you a little more and puts you in a more comfortable position when you are finally about to make this move.
Start With A Budget
Creating a budget is also very important other than choosing or dependable and affordable packing and moving services provider.
Choose Affordable Local And International Movers
Cross country moving or moving from one state to another can be made a lot more affordable if you choose the right and highly recommended packing and moving services.
Save On Packing Supplies And Material
Another way to save money is to arrange for moving supplies such as boxes, packing materials, padding equipment, and the like. Your neighbours and friends can help you out and prevent you from making unnecessary expenses on these items.
Divide The Cargo Intelligently
You can divide your cargo among your personal vehicle and the van that your relocation movers are going to bring. You can choose a small vehicle or moving truck instead of a big one. By loading as much of your cargo as possible into your personal vehicle and then storing the rest in the small truck you can save hundreds of dollars on this move.
Sell Your Unwanted Items
Every house has a long list of items that they want to sell off. You must have a lot of used and useless items that you do not require anymore. Your trash could become someone else's treasure and therefore, it is never a bad idea to organize a garage sale even at the last moment. This can help you earn a bit of extra cash and can put you in a more comfortable spot, financially. Separate the items that you want to take to your new home and put out all the unwanted items on the garage sale table. Right from your old flower pot to your 1-year-old smartphone, everything can find a spot in your garage sale.
Take Care Of The Peak Hours
So you have finally decided to go with an affordable packing and moving company. This was a great move by you but if you want to save even more cash, fuel, and time, it is better to move during the off-peak hours. Regardless of what vehicle you have chosen for your commute or what brand of truck you have opted for, it is always a good idea to drive to your new destination during the off-peak hours. You can easily avoid long traffic jams and this is going to save a lot of your fuel and time.
Cut Down On A Few Utilities
There might be a few utilities that you do not need in your new home. It could be a Netflix subscription or an Amazon Prime membership. You can also cut down on your internet usage and probably stick to instant coffee instead of Starbucks. There is a lot that you can do in terms of cutting down on your expenses, especially if you have a closer look at the utilities and the lavish lifestyle that you had been leading up until now. A few tweaks here and there can help you save a lot of cash.
Look For Any Hidden Moving Fee
Have you really had a closer look at the contract? Have you inquired from the relocation company about any hidden costs and charges that might be levied upon you at a later stage? If you haven't done that, make sure to have a clear-cut conversation with your packers and movers before you sign any contract. Look at the small font at the bottom of the page and you will be able to find any terms and conditions that might apply at a later stage and could bump up the entire amount significantly.
Final Thoughts
You know what the safest way is to save money when you are moving across cities or states on a budget? Go for a company that is able to provide quality services as per your needs and customize them as per your budget. The entire moving process should be personalized to your move and the amount of cargo that you have to commute with. They should also take into consideration the distance that you have to travel. Your packing and moving partner has to be as sensitive towards your needs as you are yourself.
Easy Moving Experience with Professional Removalists. Call us Now – 1300 CBD MOVERS