Moving your fish tank all by yourself could be one of the boldest decisions that you have ever made. Not that you were not able to find a moving company to do that but you just wanted to make sure that all your fish were safe and that your beautiful and precious fish tank got transported to your new house in one piece. As a possessive owner of a beautifully crafted fish tank and gorgeous fish, you would want to take every step possible to ensure their safety and this is exactly what you are doing.
Want to hire professional movers in Melbourne? Contact us for a Free Quote.
Let's begin with a few expert tips that can help you out:
1. Let's Prep You Up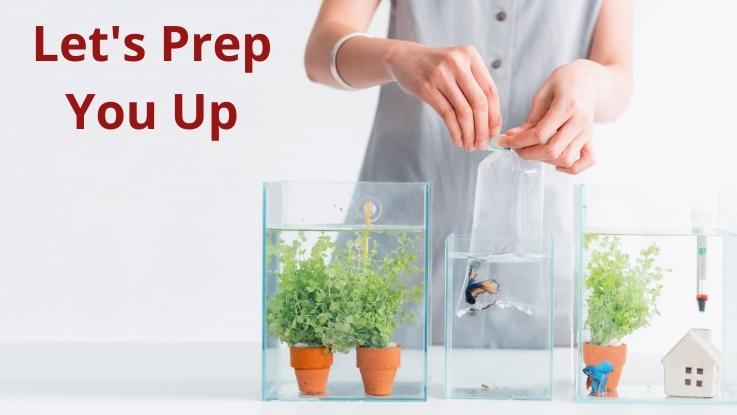 For the preparation, you will first have to gather the much-needed supplies which will include:
A Dependable And Strong Fishnet
Obviously this fishnet you will use to remove the fish and any live corals or plants that you have placed inside your aquarium
You will need at least 5-gallon water buckets to transport or transfer your big fish
If you have any small or medium-sized fish, you can use plastic bags to transport them
You can use the siphon hose to transfer water from the water tank to the buckets
2. Packing Supplies That You Are Going To Need Include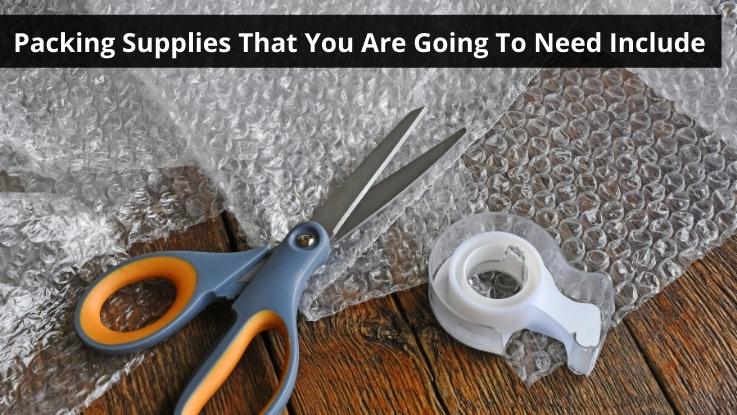 Plastic wraps
Newspapers
Padding
Cardboard boxes
Nylon ropes
Label makers
You are going to need these to pack all your fish tank equipment including the delicate decorations, artificial plants, and the oxygen tank located at the back.
3. Preparing The Aquarium For The Move
The fish tank should be prepared before you start moving it to its new destination. You will first have to transfer the fish to a safe container with strong lids. For that, you will have to make sure that you stop feeding your fish for at least 24 hours before you begin the move. Once your tank is set up at its new place, start feeding them right on schedule.
4. Click Pictures
You must take pictures of the current setup of your fish tank to ensure that when you have reached your new home, none of those fittings and settings become jumbled or messed up. This will help you remember the placement of every piece of equipment and its positioning with the aquarium.
5. Turn Off All The Moving Parts
The next step will be to turn off all the moving equipment, bubbles, fans, filters, pumps, and heaters in your fish tank. Of course, this will be done once you have removed the fish from the tank.
6. Coming To A Few Effective Fish Transfer Tips
If you have a big fish tank with large fish, you are better off using a battery-operated air pump to transfer your fish to their new container for the time being.
If you are using fish bags for your small and medium-sized fish, remember to fill them up at least 1/3 with water and the remaining should be air. It is advised to use bigger bags over long distances and also make sure that the water and air content is 50% each.
You should never blow into a fish bag to inflate it when you are filling it with water and transferring your fish into it. Make sure to use a second bag to layer the first bag to prevent any punctures.
7. Moving Your Fish Into Transport Containers
The next step is to move your fish into transport containers which should have durable lids on them. You should use the water from the fish tank to fill the container when you are traveling. Make sure that the lid has at least 4 or 5 holes at the top to keep the airflow constant.
8. Moving Your Fish Tank To Its New Location – A Few Tips
Now it is time to move your fish tank and for that, you will first have to pack it neatly and safely. Before that, you will have to make sure that all the algae and mineral deposits are cleaned from its base.
Several companies that move fish tanks and aquariums recommend that you first remove any food residue that is left behind on the surface.
Gently scrape off the scum from the walls of the fish tank after having drained out all the extra water.
If there are any hidden cavities or crevices, make sure to clean them up nicely with a big soft-bristled brush.
If there are any rocks, pebbles, or other heavy decorative pieces inside the tank, do not transfer them to the fish container. Instead, place them away from the fish tank or probably in your backseat when conveying them to your new home.
After having discarded all the water, make sure to wash it well with a mild detergent. Let it dry completely before you start packing it.
Quick Tip On How To Move A Fish Tank
Remember that it is never advised to transfer your aquarium or tank with any water or gravel still inside it. The weight of this liquid and the solid items therein can damage the tank. It can also harm the seals on the edges.
9. Packing Your Fish Tank Safely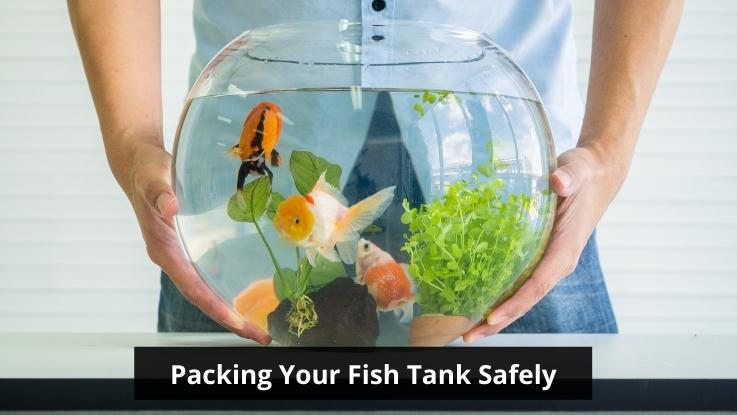 Take off the lid of the fish tank and pack it separately with extra newspapers, plastic, padding, and finally tie it all up with a piece of nylon rope.
Cut out foam or cardboard boxes to insulate the walls of the fish tank both from the inside and outside.
You can also fill the tank with paper towels and extra newspapers.
Now it is time to wrap the tank in bubble wrap, plastic padding, and a couple of bed sheets to ensure that it does not break in transit.
If there are any gaps between the padding that you have filled inside the fish tank, make sure to fill them with styrofoam balls.
Now let's move your fish tank to your new house where your fish are already waiting for it to be set up.
10. Setting Up Your Fish Tank In Your New Home
Once you are inside your new house, make sure that you have already selected the right spot for the aquarium. Fill the tank with the water all the while maintaining the right temperature, PH balance, ammonia, and chlorine level. Open up your phone gallery and go to those pictures that you had clicked right before you had started dismantling your fish tank. Now set up the equipment just as you see in those pictures. Turn on your fish tank equipment and there you go.
You will have to test the water for its temperature and chemical composition. When you see that it is favorable, it is time to add your fish to it. Carefully scoop them up from their containers and lower them into the water allowing them to swim out of the net and into the tank.
And You Are Done! Wasn't moving your fish tank easy? It is one of your most prized possessions. It is only natural for you to feel a little nervous and worried when it comes to moving from your old home to your new house.
Hire the most trusted and professional movers and packers. Call us Now – 1300 223 668