When the matter is about moving, CBD Movers™ is committed to offering individualized moving strategies that meet the requirements of the customers. We understand that all the residential moves are different from one another. Hence, our movers in Upfield strive hard to offer highly personalized moving services to the customers so that they move to their new home comfortably and happily.
At CBD Movers, our moving strategies are developed with our customers in mind, tailored perfectly to suit their needs, objectives, time, and budget.
Our Complete Line of Removals Services Include:
House Removal
Office Relocation
Two Movers and Truck Hire
What Can You Expect From Movers Upfield from CBD Movers?
You can expect the following things when working our removalists Upfield:
Highly Transparent Pricing
Quality-rich Customer Service
Complete Service Options
Insurance Coverage
Licensed
Choose Movers in Upfield from CBD Movers over Movers from Other Residential Moving Companies

Moving is generally a very stressful job, full of unwelcomed and undesirable surprises. However, the thing that must not come to you as a surprise is the grand amount that you notice on the moving invoice when the move is finished. At CBD Movers™, we can provide you highly cost-effective moving services Upfield. All our moving services are priced at extremely competitive rates. You can get similar quality services at the same price as any other moving company in Melbourne, Upfield. The quality of our moving services is unbeatable, and prices are unmatched.
Packing Options Offered By CBD Movers Upfield
1. Complete Service Packing
By making use of the latest packing materials and methods of the industry, our professional movers would pack all your belongings in detail. At CBD Movers we treat all your assets with the utmost care. You can be assured that your belongings are in the safest hands.
2. Fragile Packing
For the assets that are breakable, sensitive, and delicate, we can offer special packaging. Our experienced movers pay more attention to these types of items and take proper caution to avoid accidents.
3. DIY Packing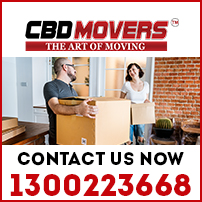 If you want to pack your assets yourself, we are here to provide you with all the packaging material and boxes that you may need.
What is the Residential Moving Services Offered by CBD Movers Upfield?
Loading and Unloading
Transportation
Packing and Unpacking
Assembly and Disassembly
Storage
If you live in or in the surrounding areas of Upfield and are looking for reliable and credible furniture removalists Upfield, get in touch with CBD Movers™ right now to enjoy hassle-free removals Upfield.