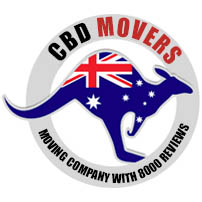 The move looks much simpler than it actually is. From packing fragile items properly to scheduling the moving truck and adhering to a strict schedule, it's much easier to trust all the chores and heavy lifting to our professional furniture movers in Ormond.
If you are looking for a professional moving company, it doesn't get better than CBD Movers! we can move you throughout the Ormond area and beyond.
At CBD Movers™, we have trusted and well-reputed house, office & furniture removalists in Ormond Melbourne. Equipped with the latest removal gear and supportive equipment and staffed with the finest personal, we keep all removal stress at bay. We undertake a vast gamut of removal services and ensure outclass execution at budget-friendly rates. With us in-charge you can be sure of a positive and pleasant move.
Our Complete Line of Services Include:
Loading and Unloading
Labor Hire
Piano Movers
Local Removalists Ormond- CBD Movers
Our local removalists take the hassle out of moving with our cheap moving & removal services. Our removalists in Ormond are specialized in local door-to-door moves to the whole house, including single items. Our local movers approach every move with great care and commitment. Through us, you will utter peace of mind that your treasures will arrive safely, securely and on-time. We recruit only reliable and committed workers at CBD Movers, who are trained by us to follow our highest expectations. In Ormond, we have a professional squad of local movers to pick up all of the local movement with the minimum of hassle. Our highly experienced, reliable local removalists are committed to delivering diligent and superior removal services.
Our vehicles are equipped with all the advanced tools, including professional strapping equipment, fully stocked tool boxes, clean protective pads for furniture. We are extremely customer-oriented, quick, reliable and trained removalists to carry out all of your moving needs, ranging from moving only a few objects to overseeing the whole moving operation. We come up with a robust service that covers all facets of your move, from packaging to transport to furniture storage. Our devoted staff aims to offer the finest and the most qualified service at your destination from the initial phone call until the finish.
CBD Movers Saves You Time and Money
Working with CBD Movers is one way to save some time during the process. We have different trucks and different local moving choices that will help you pack all your belongings for the move. Instead of going back to your old home many times, we can get everything done at once. Thanks to our removalists Ormond team, we are able to quickly move your furniture and other possessions. This is a smart idea for those who want a stress-free local movement.
While we talk about stress, we help you let go of stress. If you want to ensure that all the items that you manage are moved with great care and that they will reach the desired location , then you will have to work with a true professional. At CBD Movers, we have many years of experience and many local moves made in the last few years. As a result of this experience, our team can easily find the most suitable way for furniture, boxes and even some fragile items when moving your home from one place to another.
Hassle-free Furniture Removals in Ormond

In addition to the fact that all our furniture removals Ormond team members are trained and experienced in the positioning of boxes and furniture, each team member is eligible to carry and transport goods with our trucks. So you will know that your furniture, items, glass items and other fragile and sensitive items will arrive at your location safely and comfortably if you chose our local moving company. If you want to move to a new street in the same area or move to another side of the world, it doesn't matter. We're here to support you!
Another thing we would like you to tell, that our moving services are made up of insurance. This is a big plus when you are working with licensed movers as you will be worried about future complications during the moving phase.
A smart way to make the moving process quicker, faster and more fun is to choose a moving company that you can trust for your local moving requirements. Should you have any concerns, feel free to give us a call.
Expert Removalists in Ormond To Help You While You Move
CBD Movers is a leading removalists company in Ormond that provides customers with great services at affordable rates. We take care of it by being a one-stop solution for all your moving needs. By hiring us as your furniture removalists in Ormond, you can secure all your belongings and fragile furniture.
We are known for providing the best removal facilities in Ormond. Since we provide tailored strategies that fulfill your demands and surpass your goals, we also have budget services. Our primary mission is to make our consumers happy and we go the extra mile to make sure they have the highest value for the money they pay. We offer a wide range of services to make your move quick, as an accomplished and efficient removalists in Ormond. Our expert and professional team of movers will take care of everything and make it stress-free for you to move.
Why Choose CBD Movers For Removals Services in Ormond?
Removalists go hand-in-hand with good packing methods and proper handling of products in the home, removing and transporting them.
You should be assured that at any moment you do not have to think about the safety of your belongings, you are in good hands with CBD Movers
We have qualified and experienced movers.
We are customer-oriented
Competitive price.
Learn what our customers say about our services at CBD Movers Reviews.
Packers and Movers Ormond, Melbourne, Australia
Ormond, a suburb in Melbourne, Victoria, Australia, is 12 kilometers south-east of the Melbourne Central Business District. Spreading just over an area of 2 square kilometers, it is home to nearly 8,000 people. Beautiful buildings and office blocks, architecturally built houses, eateries, bars, and recreational centers; Ormond offers everything.
At CBD Movers, we extend our services to make relocation to and from this beautiful suburb easy, enjoyable and hassle-free. Our services are safe, reliable and affordable. Call us at 1300 223 668 to know more about our superior packers and movers services in Ormond and customized deals.
Go through this video, showing feedback from our happy client