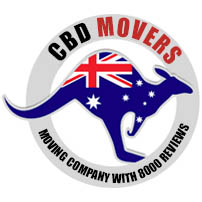 Moving is a life-changing experience. New place, new friends and numerous opportunities for growth and development, everything gives you a reason to cheer. But on the flip side, it requires great skill and temperament to pull out a perfect move. Laxity at any stage – planning, packing, loading and moving – results in damage, delays, and loss. Thus, enlisting services of professional movers and removalists in Mentone can help take up removal jobs with ease.
At CBD Movers™, We have a mission to offer a stress relief service to all Mentone residents. We aim to make moving as simple as possible with our full suite of removal services that give you peace of mind. Reduce stress about injuries with our highly trained team who can safely pack your belongings and lift heavy items for you. We can deliver valuables to your new home easily, door-to-door.
Our Complete Line of Moving Services Include:
House Removal
Office Relocation
Loading & Unloading
Labor Hire
Piano Movers
We are Mentone most trusted Removalists for a reason
We enjoy a reputation in Mentone for the best customer service, dedication and friendliness. Our positive reviews show that we have been considered the most trusted removalists among our customers in Mentone. Each member of our team undertakes our mission of quality service, timely delivery and high standards of safety and security for moving valuables to your new home.
Professional Packing Services
Need help in packing? We have the best packing materials and experts at your disposal to help you prepare for your moving day. They can pack your valuables in safe boxes and heavy-duty plastic wrappers to keep everything safe on move. We can wrap, package and store just about any aspect of your home from large pieces of furniture to crockery and cutlery. Free yourself from boring packing and focus on the more important aspects of the move with CBD Movers packing service.
We have more than 10 years of experience and ample knowledge in the moving industry, as far as experience and expertise are concerned. We are there at your disposal, whatever your moving criteria are. Our movers Mentone team consists of outstanding workers who not only work extra hard but also have all the certifications and licenses required. We provide professional work and also provide facilities for emergency and same-day removal.
Mentone's best furniture Removalists
Moving your large furniture across Mentone is easy with CBD Movers. Our staff is experienced at moving and maneuvering big furniture from homes and onto our vehicles. If you are concerned about the way you will get your piano, king-size bed frame, big sofa, big screen TV or other things outside of your home, stop. We aspire to make your move as stress-free as possible. We are equipped to move your large furniture easily. Make your move easy with our large furniture removals services in Mentone.
Free yourself from potential injury and embarrassing maneuvers when carrying your valuables by letting us carry them on your behalf! Why risk injuring yourself with boring lifting when you can instead focus on more important tasks of the moving day.
Because of its decades of moving experience, CBD Movers has a strong reputation for being the best home removalists in Mentone. Our experience and skills help us to make smart choices and customize your removal needs to your specifications. Our detailed home removal services list helps you to tailor the entire move to meet your desires, timeline and budget.
Easy, Efficient and affordable Movers in Mentone
Here at CBD Movers™, we realize moving can be an extremely stressful experience. That is why we provide stress-free, efficient and affordable services for your absolute comfort. Through the use of our trucks, equipment, and skilled removals, we make it easy to work on moving even the toughest pieces of furniture.
We have a fleet of excellent trucks and a fully trained movers Mentone team of drivers and removal specialists who are committed to delivering a reliable and cost-effective service. In order to ensure safe and reliable move, our skilled movers know just how to load our vehicles. We will reduce the need for expensive repeat journeys by ensuring our trucks are packed properly, which brings the price down. Our incredibly favorable hourly rates ensure that local removals are exceptionally fast and cost-effective around Mentone.
We are committed to ensuring that your home moves perfectly and ensuring that everything is handled with the utmost care and respect. We are fully insured and all our moves are covered with moving and general liability insurance. In the event that something goes wrong, which is very unlikely, you can rest assured that you are covered.
Why hire our removals services in Mentone?
We have years of competent business experience and skills, which makes us the region's most reliable removal firm. We are also known for the competitive rates at which you end up catering for our moving & removals services.
Before moving and removal services start, our team performs a thorough inspection of your belongings and new home.
Before we begin moving your home from its old location to its new location, we inspect and analyze the new location. This is done to get an idea of ​​the internal structure and space of the new area. This helps our team determine an estimate of tools, equipment, and vehicle type required to move your home to the new location. This is one of the few exceptional features of our service, which puts us at the top of our list of the best moving companies
We give the safety and security of your property the highest priority while providing our specialized packaging services.
Our dedicated and professional removals Mentone team is equipped with modern equipment to move your valuable belongings from your old location to the new one.
During the packing of your items, we take extra care.
Packers & Movers in Mentone, Melbourne, VIC
Mentone, a suburb in Melbourne, Victoria, Australia, is 21 kilometers south-east of Melbourne Central Business District. A beautiful coastal suburb, Mentone is famous for its Mentone Beach. Spread over an area of 7.5 square kilometers, it homes a population of nearly 12,000 people.
At CBD Movers™, we extend expert packers and movers in Mentone to help people move in and out of this beautiful suburb. Our services are safe, quick and reliable. For a free quote or to place an enquiry, call us at 1300 223 668.