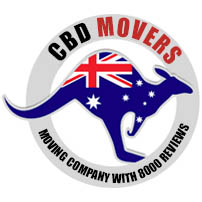 Moving is a herculean task. From the minutes of planning to careful handling and execution; relocation is cumbersome and demanding in every way. While may consider it to be a DIY task, the tedious and time-consuming task is best taken up by a team. Thus, hiring professional removals in Knoxfield for the job is the best way forward.
At CBD Movers™, we are the finest house and office movers in Knoxfield, Melbourne. A team of professionals, we excel in flawlessly executing every kind of move. Our customized services cater to the distinct needs of every client. With us in-charge, you are sure to experience a stress-free move.
Our Complete Line of Services Include:
House Removal
Two Movers & Truck Hire
Packing & Moving
Labor Hire
Piano Movers
Pool Table Movers
Best Furniture removalists in Knoxfield
It is no less than a feverish exercise to shift or switch items from one region to another. If we are so afraid of moving objects with a change of address, just imagine how difficult it will be to pack all things and move them from one corner of the living to the other and, above all, we dream of carrying out the process in the best possible ease. It certainly isn't the task of the owners. CBD Movers Knoxfield to take care of the whole operation with experience, whether it is the whole office moving or a home shift.
We are one of the leading furniture movers and packers that have trained experienced removals to pack your valuables the right way. All our movers & removalists Knoxfield are trained and skilled with the latest removal techniques. We do not only advise you for packing but also provide cartons and packing materials to securely pack your valuables. You will always find our staff who are friendly, reliable and professional who are trained to provide the highest level of customer service.
Unmatched Services Of CBD Movers Knoxfield
At CBD Movers, we offer a vast gamut of removal services. We focus on safe and smooth removals and walk that extra mile to register one. Our well-experienced staff, modern trucks, and up-to-date equipment make every move memorable. While our 'Movers & Packers' deal is apt for comprehensive shifting of home and office set-ups, our 'Two Movers and a Truck' deal are perfect for moving one-off furniture pieces like pool tables, pianos, etc. Our experienced removalists Knoxfield excel in disassembling and reassembling services and therefore the perfect choice for full-service deals.
Our services are not restricted to any area. We hold the necessary licenses and permits to undertake a hassle-free local, interstate, or international move. Our huge fleet of trucks is well equipped with the latest advancements and ensures a safe and well-protected move through varied terrains.
Professional removal services in Knoxfield
When you hire CBD Movers for your moving services, it also includes packing and unpacking services managed by our professionals. We also provide freight trucks and vans according to the size and weight of the load and we can also provide short and long term storage services for your valuables at reasonable prices. Don't take our word, read hundreds of testimonials on our website and online from our long list of happy clients. Our customers recommend CBD Movers Knoxfield because they trust us that we will never fail to provide a perfect service.
Heavy furniture removals at affordable prices with CBD Movers Knoxfield
Moving heavy furniture and pool tables is not easy. CBD Movers has invested heavily in designing special equipment that makes it easy to move heavy furniture. Our employees have decades of experience in heavy furniture such as pool tables, pianos and wooden furniture. They can dismantle, pack and unpack the furniture for you. Don't hire a non-professional furniture removal service let us help you move sofas, beds, pool & piano tables in one piece to your new home.
CBD Movers in Knoxfield can provide you an effective, stress-free, timely and affordable home removal plan. We customize a removal plan for you to cut costs and provide maximum value for your money. It would be tough to find another removal company that offers cheap rates with the highest level of service. Since you have many delicate and expensive items, you need to ensure a high level of care during transportation. With CBD Movers, you can rest assured that your valuables receive professional care.
Unbeatable Prices of Removalists Knoxfield
At CBD Movers, we are the most trusted and economical Removals in Melbourne. Known for our top-class services and reasonable prices, we strive to deliver a happy and stress-free relocation. Our policy to best competitor quote by 10% makes us the best removalists Knoxfield, Melbourne. We also offer comprehensive transit insurance for the safest move. Our charges are transparent with no hidden extras.
Knoxfield trusted removalists
CBD Movers is a Melbourne-based local removal company. We offer stress-free and pocket-friendly removal services in Knoxfield. We are reliable and cheap removals in Knoxfield. CBD Movers is loved by clients for its hard-working and quality of services. We are experienced in this field and we know how to transport your goods properly.
We move your belongings with care:
Safety- Your products will be our responsibility throughout the entire moving process. We will transport your items to your destination in Knoxfield.
Care- We will pack your valuables very carefully. Carefully transport your items to Knoxfield.
Skilled team- We have the best removals team in Knoxfield.Our highly qualified and experienced specialist will take care of your belongings.
How CBD Movers in Knoxfield can make the moving process stress-free?
For such a tedious task, hiring professional house movers in Knoxfield would mean getting the task completed in the best possible way. Our team will visit your location and make a note of all the things as soon as you contact us. This will help to prepare a correct quote for us. At CBD Movers, we can assure you that ours may be one of the best, if not the top of the list. We will agree on a date if you agree with the quote. With all the requisite supplies for House Removal, our team will be at your place. The top-grade packaging materials used to secure the goods would help protect them when being transported through the urban city's complicated roads.
On the receiving side, the professionals will unpack the items safely and assist you in preparing the place. Our team of home removal experts in Knoxfield can help assemble disassembled furniture or install equipment that gets professional attention, making the process easy for you and your pocket.
About Knoxfield, Melbourne, Victoria, Australia
Knoxfield, a suburb in Melbourne, Victoria, Australia, is 27 kilometers east of the Melbourne Central Business District. Spread over an area of 5.7 square kilometers, Knoxfield offers comfortable residential facilities to nearly 7,000 people. A small industrial town primarily concentrating on the production and sale of food, Knoxfield is a worthy place to be in.
At CBD Movers, we extend our wide range of moving services to the people of this beautiful community. We are known for our on-time deliveries, flawless execution, and inexpensive rates. Give a call to removals Knoxfield at 1300 223 668 to enquire about our unmatched moving services.