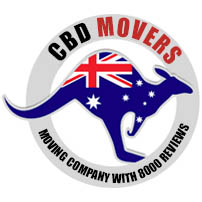 If you are someone who has encountered a problem with furniture moving, one of the best solutions is to have a removal company specializing in furniture removal for your care. With the burden of dealing with everything from moving large and heavy furniture to managing smaller objects such as bed frames and chairs, you can trust CBD Movers™, and they can ensure that everything is completed efficiently and professionally to ensure that the rest of your home get back to normal as quickly as possible.
When you hire us and you must be aware of what our insurance covers because there may be some items not included in it and you should be prepared for this potential occurrence. One way to ensure this doesn't happen is to choose our team of furniture removalists from CBD Movers. We cover all appropriate insurance on hand for all items that may be brought to your service. You will find that once you do business with us, you will definitely be satisfied with our service.
Our experienced staff helps you to easily relocate your home as our removal specialists do a detailed plan for each possession for you. CBD Movers believe in carefully planning your home movement with total perfection.
Our Complete Line of Moving Services Include:
Loading and Unloading
Labor Hire
Pool Table Movers
Professional Packing Services in Highett
You will directly get your packing materials from us. Our packaging solutions will have exactly what you need to make it simple and easy for you to move.
We store boxes in various sizes, perfect for everything you need to move around. Our cardboard book boxes can hold important documents, fragile glassware, and heavy books. Our tea tin boxes are perfect for heavy items, providing ample storage space. We have cartons that can hold anything you want to move, from priceless antiques and family legacies to computer screens and clothes.
In the process of moving from a home to a new place, we do not doubt that you already have a lot of things to worry about. It can be very difficult to balance all aspects of the movement, often, just having one thing to worry about can make a huge difference in stress levels for people involved in the move.
We at CBD Movers™ know how important it is to provide as many services as possible to our clients to help them make their move as smooth as possible, allowing them to handle the minimum hassle and stress. Moving on isn't an easy process, but with CBD Movers by your side, you might be amazed at how flawlessly things work.
Furniture Removalists Highett
CBD Movers™ is a team of highly talented furniture removal professionals from Highett who are fully equipped to take on all kinds of removal jobs. We get rid of anxiety and stress from any removal job, leaving you with time and energy to focus on the things that matter to you. Our experts in furniture removal are the best in the business and have years of experience in the removal industry. Besides being highly experienced, they are fully committed to providing excellent customer service, regardless of the scope and nature of the job.
We also have a fleet of trucks and all the latest equipment to handle special items like a piano, pool table, and furniture. When you call us for a removal job, we promise to take care of it all – and to do exactly that. Our furniture removal Highett specialists meticulously plan your movement and give you complete freedom to set a moving schedule according to your convenience. Our services are available all days of the year, so we can assist you with moving to a new location any day of your choice, as long as you inform us in advance.
Services that you will love from CBD Movers Removalists in Highett
Trained Professional- We know how valuable your things are to you and that is why we only hire the best Highett furniture removals. Our staff is highly trained; After all, we will not allow beginners to handle your valuables.
 Fully Insured- All removal requires appropriate insurance policies. We follow the rules and regulations for them. Do not hesitate to ask our representative to give you a copy of the insurance policy.
Top-class customer service- We have a team of excellent customer representatives who will do whatever is required to provide you with the necessary information and a first-class experience.
Premium service at affordable prices- We pride ourselves on being the only future removal Highett who provides outstanding customer service at competitive rates.
A full range of services- CBD Movers offers all sorts of removal services for you, so you never have to go somewhere else.
Reliable Packers & Movers in Highett
CBD Movers™ offer one-size-fits-all moving solutions – but not us. This is because we understand that the moving needs of each client are different. This is why we offer the right – or rather, ideal – relocation plan for you.
If you are looking for movers and packers in Highett that put your best interests in mind, we are the right choice for you. Our removalists will take care of all your moving requirements. Whether you're moving from one house to another in the same city or into a new country, we have everything you need. We have the experience, manpower, experience and equipment to move your items quickly and hassle-free.
Our Highett furniture removal specialists can assist you with packing as well, and if you need eco-friendly cardboard boxes, we have them too. We can also advise you on how to pack heavy things, such as fridge or furniture, pool table, piano, etc. We have a fleet of the latest trucks and use specialized equipment to ensure all your items arrive at the new location in perfect condition. Our Furniture Removal Highett can arrange your items just the way you want in the new location.
Why choose CBD Movers™ for affordable removals services?
Our team has years of experience under their belt and can handle all kinds of moving jobs.
We're your one-stop-shop for your removal service in Highett.
Before we commence any job, we give a free quote.
We have a very committed team that works hard to ensure that you get the best moving service.