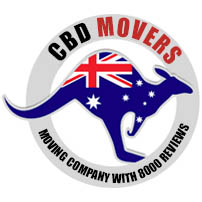 Our Complete Line of Services Include:
House Removal
Office Relocation
Two Movers & Truck Hire
Packing & Moving
Loading & Unloading
Labor Hire
Piano Movers
Pool Table Movers
If you are moving to another part of Hawthorn, you will need assistance to move your belongings elsewhere. CBD Movers are very familiar to Hawthorn, making us the best removals to help you move all of your belongings to your new home or workplace. By employing CBD Movers for our premium service, you really get great value and there is much less stress than if you were to move everything yourself.
We are well-equipped to meet all of your moving needs with the highest possible efficiency. You might move into a new home, we assure you that we can get it done. So, whether it's in Hawthorn or out of town-CBD Movers will always be there to help you with our affordable, inexpensive, but high-quality removal services.
CBD Movers™ is a local removal company, offering stress-free and pocket-friendly removal services in Hawthorne. We are a reliable and cheap remover in Hawthorn. Customers love CBD Movers for their hard work and the quality of their services. In this area, we are experienced and we know how to move your items properly without injury.
Best Removals Services in Hawthorn
When you hire CBD Movers for removal services, you are in contact with a service provider who provides you with some of the best removals services in Hawthorn. Not only do we provide moving services to our customers, but we also provide safe packing and unpacking facilities for all their belongings when they want to be delivered to the new location promptly. This kind of multifaceted service is rare, but CBD Movers has made it a point of excellence in what we do.
We are one of the pioneer removal service providers in Hawthorn who believe to provide hassle-free removal services in Hawthorn. Our main aim is to give the best moving solution to our clients so they can sit and relax.
CBD Movers™ has been providing services of furniture removals in Hawthorn for the last 10 years. Our team has experience in moving small and large furniture or homes. We regard each customer's move as our own and provide them with the best furniture removal services in the industry. The quality of moving services you will get will be remarkable at very reasonable prices. We are known as the cheap movers and packers in Hawthorn.
Cheap Furniture Removalists in Hawthorn
CBD Movers moving and packing services are designed to meet all of your removal needs. Our full range of moving services covers everything from fine art to furniture removal and storage plus vehicle transportation. The team of Professionals in CBD Movers will manage every stage of your movement with the utmost care and efficiency.
With an understanding of how stressful migrations can be, we provide comprehensive support to our clients from pre-planning to the appointment and budgeting their moves. Your movement will be supervised by a professional and trained moving manager. Every mover is professionally trained in every aspect of packing, handling, loading and unloading your belongings.
When you choose CBD Movers, our removal consultants can prepare for your peace of mind by discussing every aspect of your movement with you before the move begins. They will tell you exactly what to do and what to expect, including the range of services provided and what you will pay. There are no hidden costs. We are the cheap furniture removals company in Hawthorn.
Well-Maintained Quality Standards at all Times
Hawthorn Removalists from CBD Movers™ believe in maintaining the possible quality standards for our clients at cheap rates. We treat every job with the same kind of dedication and quality of service without any error, because we know that every removal job, big or small, is important to our clients. It is our responsibility to ensure that all your belongings arrive safely in your new home. So make a call to CBD Movers and get a quote for your needs.
Unlike some other removal companies, once we accept your move and confirm the date, we are fully committed to ensuring that you complete your move on time. We are proud that we have never canceled the customer move and we understand that you are looking forward to the stress-free moving process. We will make sure you have the best furniture removal experience in Hawthorn without any hassle while you move.
Our Movers in Hawthorn are committed to :
Move your belongings with the utmost care with our highly secure packing system and trucks that provide maximum protection during the move.
Provide impeccable door to door removers as well as furniture movers in Hawthorn, providing stress-free movements to ensure your peace of mind.
Providing a professional and reliable team of packing and removing workers who will handle your belongings and treasures with great care.
Why should you choose us?
Our staff is very talented and they pack your items quickly and efficiently.
We can also help you disassemble the furniture before moving.
We provide all packing boxes, sticky tape, bubble wrap, and wrapping paper free of charge. We believe in reuse and recycling, so we come and collect the boxes.
We assist you with packing but we can also help you unpacking and removing all packing materials at the same time.
Moving and Packing Services for Hawthorn, Melbourne.
Hawthorn is a suburb of Melbourne with a population of nearly 13,000. This beautiful city is spread over an area of 5.6 square kilometers. It is among Melbourne's high-class and looked-for suburbs and is well known for its fabulous family lifestyle and leafy streets.
We offers the citizens of this beautiful suburb a variety of removals and storage services. We are the most chosen services in Melbourne and suburbs like Hawthorn, Hawthorn North, and Hawthorn West; just because of our on-time deliveries and inexpensive services. Call us at 1300 223 668 and share your relocation needs with one of our experts. He or she will have a thorough understanding of your requirements and offer you the most competitive quote free of cost.
Watch out, word of mouth from our happy customers