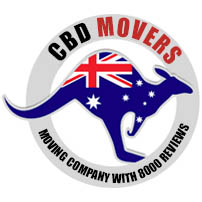 CBD Movers is one of the leading moving companies in Glen Iris, providing reliable and affordable services to residents across the country. We fully understand how stressful relocation can be, on a large or small scale, and as such, we work hard to ensure that every moving job we complete is as hassle-free for our clients as possible. Our main goal at CBD Movers is to simply take care of your home removal in a timely and cost-effective manner. We handle each moving process individually to properly assess the requirements before the moving starts.
At CBD Movers our removalists in Glen Iris provide the finest removal services at the best and lowest rates. Our comprehensive movers and packers' deals can help you relocate without the worries of a mental, physical, or financial dent. Be it moving interstate or relocating internationally; we have the experience, expertise, and equipment to handle all.
Our Complete Line of Services
House Removal
Office Relocation
Packing & Moving
Loading & Unloading
Labor Hire
Piano Movers
Our Unmatched Removalists in Glen Iris

At CBD Movers , we take pride in being the best removal company in Melbourne, Victoria. Be it moving homes, office set-ups or transporting a single piece items, we pack, load and transport in the best possible manner. Staffed with the polite, courteous, industrious men and equipped with the best-in-business supportive equipment, we offer unmatched services at every level. Right from packing beds and couches, kitchen equipment, electronic and electrical gadgets to important paper work, we handle each task with equal deftness.
Our local removal service is competitively priced. Our vehicles are equipped with all the advanced tools, including professional strapping equipment, fully stocked tool boxes, clean protective pads for furniture. We are extremely customer-oriented, quick, reliable and trained removalists in Glen Iris to carry out all of your local removals for you, ranging from moving only a few objects to overseeing the whole moving operation. We come up with a robust service that covers all facets of your move, from packaging to transport to furniture storage. Our devoted staff aims to offer the finest and the most qualified service at your destination from the initial phone call until the finish.
Professional Movers in Glen Iris at Unbeatable Prices
At CBD Movers , we strive to provide the perfect combination of safety, timing and cost. No one in the business can match our deals and quotes! Our wide-ranged removals and movers services in Glen Iris encompass taking up end-to-end jobs at jaw-dropping rates. We also offer transit insurance for all belongings and valuables. Our one-price quote encompasses compensation for all services- from packing to loading and unloading.
We have the full expertise, facilities and staff to satisfy all the demands of our clients, no matter how large or small the job is. Several individuals and families have entrusted us with their most cherished and valued possessions for our transparency and authenticity in service. One of the reasons is also that we take up our company with honest and we find there will be no accountability without integrity.
Trust us for on-time removals services in Glen Iris
We are experts in house removals in Glen Iris with access to some of the latest packing materials to ensure that accurate equipment and furniture reaches your new location in the same condition as you left the old one. Our dedicated relocation team has comprehensive project management experience and expertise in disassembling and reassembling.
We are well equipped with quality tools and our customer service is second to none. Our regular approach and advanced methods minimize disruption to daily formal business activities and downtime required for packing and unpacking. Our high-quality services minimize potential risks to furniture and equipment during relocation. We work hard to ensure that your moving experience is as stress-free and risk-free as possible.
Why Choose us?
We prepare a plan and checklist for every house move we make.
We follow the checklist to remove obstacles before they appear.
We assign a dedicated coordinator and oversee each project.
We keep the vehicles used for transportation in the best condition.
We adopt a detail-oriented, customer-focused approach.
About Glen Iris, Melbourne, Victoria
Glen Iris is a suburb of Melbourne, Victoria. Located 23 kilometers north-east of Melbourne, Glen Iris has steadily progressed from a country area to a suburban city. Today, Glen Iris boasts of its fabulous real estates, round-the-clock connectivity and loving community. Home to historical and cultural sites and ideally showcasing the ideologies of the 21 century, Glen Iris is the place for all!
We too want to contribute by doing our bit for this wonderful community. Enlist our cheap and affordable removalists in Glen Iris. We provide you with the most memorable relocating experience.
To know more about our removals Glen Iris moving expert call us at 1300 223 668.
Go through this video, showing feedback from our happy client