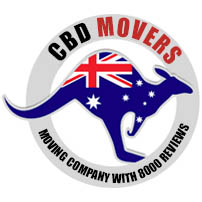 If you are looking for the best removalists in Chadstone, CBD Movers is the best one. We are an authorized moving company resolved to satisfy all of your home moving needs. Moving house can be truly stressful. In order to reduce the burden and workload with our care, expertise, and efficient house removalist service, CBD Movers takes the task of moving your goods and belongings.
CBD Movers™ is the best house removalists in Chadstone to provide all your moving requirements at affordable costs. It is easy to make our method of making any moving experience amazing. We pay attention to our client's expectations and are extremely detailed and concentrated. If you just want to chill and leave us all the packing and work, then you came to the right place.
We have professional teams of experienced and hard-working packers and movers who are always able to take orders and execute the right methods and tools to effectively perform any removalist job. Our fleet of moving vehicles and vans of all sizes works in Chadstone ensure clients a seamless and hassle-free moving experience.
Our Complete Line of Services Include:
House Removal
Office Relocation
Two Movers & Truck Hire
Packing & Moving
Loading & Unloading
Labor Hire
Piano Movers
Pool Table Movers
Experienced Removalists Services
We have years of experience in offering a wide variety of tailored solutions, including the removal of houses, furniture removal, packing, loading, unloading and storage of items. We work as a team and use our professional expertise and hard work to boost the credibility of our companies in front of customers. Our world-class facilities and dedicated strategy have helped our recognition as one of Chadstone's leading removal companies.
Chadstone furniture removal professionals begin the process by strategically planning to explore how much and what type of furniture to move. This helps us identify and analyze the packaging materials needed to protect your furniture.
Looking For Best Furniture Removals in Chadstone
You are on the right page if you are also looking for Chadstone furniture removal because we are experts in the industry and serve clients for removing furniture in Chadstone. Even if just 4 chairs or a computer table need to be relocated to your new home in any part of Chadstone, we are the best furniture removal business and will do the necessary removal and move it with the utmost ease.
We pack all your furniture with bubble wrap, thermal partitions, wooden boxes and corner packing to protect. We have a fully responsible team that has the expertise to pack, load and deliver goods within the stipulated time frame for all our clients wishing to hire Chadstone furniture removals. For all manner of furniture removals in Chadstone, you can count on us. We will do it all-furniture removal, load shift, unload, and assemble to your most chosen spot. For all your removal criteria, we are there to support you.
Chadstone Removalists You Can Trust
We work hard to go above and beyond to ensure customer satisfaction. Don't just take our word for it. Our professional removals are committed to providing cost-effective moving services.
Our dedicated removalists really enjoy their job and care for your property, treating your things as if they were their own. You can be assured that your belongings will arrive safely and securely to your new home in Chadstone.
All of our team are experienced and well trained and full-time employed. We do not outsource to contractors to try to cut costs and reduce costs.
Best Packing and Unpacking Services in Chadstone, Melbourne, Western Australia
Chadstone is a suburb of Melbourne, Australia, and it is approximately 17 kilometres from the Melbourne CBD. Part of the City of Monash, it spreads over an area of 3.1 square kilometres. Chadstone is a friendly suburb with easy access to the city, great local amenities, plenty of parks, green open spaces. Furthermore, the action from Chadstone Shopping Centre adds much more fun to the place. Currently, Chadstone is home to nearly 8,000 people.
We came up with the idea of serving people professionally in their move from one place to another by taking all their burdens and giving them peace of mind. With a specialization in local, residential, and long-distance movement, we have moved hundreds of clients and have very great proficiency in moving all types of belongings. From the day you recruit us until the last piece of products set up in your house, our team of competent removalists still remains to our values. We will provide you with very fair and competitive prices that at the initial stage will be revealed to you so that at some later stage this does not concern you.
We serve you with a trustworthy and reliable team of movers in Chadstone along with a huge large fleet of trucks that are primarily designed to handle all types of home relocation. Our business is not consistent with any extension, and we'll be happy to assist you with everything.
Why Choose Us?
Regular loading, unloading and assembly of all furniture.
We are fast, expert, organized and economical.
We are well equipped with our handheld power tools to ensure quick disassembly and assembly.
Every customer is important to us; customer satisfaction and feedback are essential to us to help us improve with every passing day.
CBD Movers™ offers all the support to the people moving in and out from Chadstone. We provide a wide range of moving services at affordable prices. For a free quote or to enquire more about our services, call us at 1300 223 668.
Watch this video clip, featuring one of our happy clients who is talking about her moving experience.