Moving is a complex task. It is summed up by numerous stages and phases and success of every segment is vital for a successful move. From planning, packing, loading to moving, unloading and unpacking; a lackadaisical approach at any stage will lead to damaged belongings and huge financial loss. Understandably, a move is rated as amongst the most stressful events in one's life.
But like every problem has a solution, this too can be managed well. Enlisting services of professional removalists Cavan can help you move within Adelaide and its surrounding areas with ease and competence.
CBD Movers™ is one such trusted name in the region. We are a team of experienced professionals who are trained and equipped to carry out all sorts of movement. From residential moves to commercial moving or furniture shifting; we are the apt ones to handle all. We focus on quick and safe deliveries of goods and therefore rely on high-end trucks and state-of-the-art removal gear. Our unmatched skills help you move in the most effective way.
Unmatched Services
At CBD Movers, we are the safest and the most reliable movers in Adelaide. With our proven track record, the widest gamut of services and the most affordable prices, we are the finest Removalists in Adelaide. We are aware of the nuances of the trade and understand the distinct and diverse needs of every client. Our customized services and supplies meet vast requirements with ease.
Our Two Movers and Truck Hire service are apt for shifting heavy furniture and fragile. Our Packers and Movers deal is ideal for comprehensive shifting of home and office set-ups. We excel in packing and use the best packing supplies for the safest results. Our removal tools like trolleys, ramps and straps aid in effective loading and unloading of belongings. We have an established network and hold all the necessary licenses and permits to undertake the local and interstate move. Our trucks are our assets and we overhaul them regularly for safe transits.
Our Complete Line of Services Include:
House Removal
Office Relocation
Two Movers & Truck Hire
Packing & Moving
Unbeatable Prices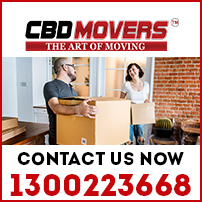 At CBD Movers, we take pride in being the best removalists Cavan. Our policy to beat every written quote by 10% makes us the most affordable movers in Adelaide. Our operations are fully transparent and we have no hidden charges.
Moving & Packing Services for Cavan, Adelaide, Australia
Cavan is a small suburb north of Adelaide. Merely housing a population of 50 people, the area is known for its natural beauty and unpolished resources. Established in 1849, the area offers comfortable residential options to nearby suburbs.
At CBD Movers, we offer services and support to help people move to and from Cavan with ease. Our reliable services and affordable services make every move comfortable. Call us at 1300 223 668 to know more about our moving services in Cavan.