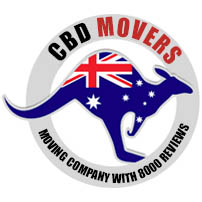 Moving a home or office might be keeping you occupied mentally because of the tiresome process and the hassles it involves. Worrying about moving is natural since the process is overwhelming in case you are doing it all alone. To be very frank, packing and moving require skill and ability. Enlisting the services of professional removals in Canterbury can keep your fears and worries to settle fast.
While moving there is no better choice than hiring removalists in Canterbury Melbourne. CBD Movers takes pride in being the best removalists in the Canterbury region. Our comprehensive and wide range of moving and removal services which includes home moving, office shifting, and removal of furniture is unmatched across the host of moving services you are going to find in the region.
CBD Movers offer hassle-free moving processes. In all these years, many customers have taken advantage of our moving services and become our loyal customers. This, in turn, has increased our client base. So make sure to count on us whenever you need cheap removal services in Canterbury.
Moreover, we have a team of trained house removals who can perform any kind of removal service. This makes us a one-stop-shop for all of your moving needs. Our fleet of modern and fully equipped pickup trucks gives us reliability and precision.
Our Complete list of Moving Services:
House Removal
Office Relocation
Two Movers & Truck Hire
Packing & Moving
Loading & Unloading
Labor Hire
Furniture moving
Piano Movers
Pool Table Movers
We use advanced packing materials that ensure maximum protection of your belongings during relocation. We have the required licenses for a hassle-free and stress-free moving. With us, you will surely enjoy a pleasant and satisfying relocation. Whether you need assistance for moving across the street or to shift interstate, we have the experience and skills to carry out your move in a professional manner.
Benefit from our experience removalists in Canterbury
Our moving services in Canterbury are designed to meet the specific needs and requirements of our clients.
Our house removals will be at your place on time. You can monitor our work while our team loads all of your items onto one of our clean, modern trucks.
If you have any bits/pieces that need to be disassembled and then assembled, we can do it for you. We deliver your belongings to the new location. We will use GPS to ensure we get to your address on time. Your items will also be unloaded by our movers. You can also specify which rooms the boxes should be placed in.
Our specialist removals in Canterbury can move your furniture, and valuables and also handle long-distance movement. Completely insured, secure and safe are our removal services.
Fast, secure and trustworthy removals company in Canterbury
No matter where you move, CBD Movers Canterbury can make your moving process as smooth as possible. You will not face any problems or any kind of inconvenience. We can also provide you with immediate removal rates for all transportation types and sizes. Also, we have a comprehensive range of facilities, take care of the smallest details and make your experience of moving well. We're efficient and cost-effective and provide you with a free estimate quote today.
Best quality and prices with CBD Movers in Canterbury
Choosing CBD Movers in Canterbury for your moving service means that you will get quality service at the best price and without any hidden charges. We are a certified and experienced moving company, so you are sure of a reliable and safe service. Our expert drivers know there is a way around the local area, and they have flexible and dependable working hours to transport their belongings. Our services are fully customized and secured to suit your needs. Everything is carefully planned. Our movers know that each step is unique and dedicated to the extra effort to fulfill customer expectations.
Start planning your move now and get a free estimate quote by filling out the online booking form. Our professional and best movers in Canterbury can also provide you helpful advice and guidance to make your life easier. Whether you need help moving individual room items or entire property contents, we are the drivers of the job here. So if you want hassle-free movement, whether large or small, we provide you the best moving solution at the lowest prices. Try us, and you'll get the best quote.
Moreover, you have to keep in mind that the convenience and security of removals come first with CBD Movers. We offer 24-hour service and customer support so you can relax and finish other important tasks.
At CBD Movers, our goal is to provide the highest level of service and nothing less. So that our customers get the best moving experience. So let's make your move smoother and hassle-free instead of looking for nearby removals companies in Canterbury.
Whether you need our full moving service or just the man with the Van service. Hire our removal service today and get a free quote. Let us guide you on how we perform the service. Let's prove we are the best moving company in Canterbury.

Choose a Professional Removalists in Canterbury while Moving
CBD Movers main goal is to provide quality packing and moving services at the lowest prices. Definitely we offer the best of both worlds. We agree to slash every competitor quote by 10%.
We don't have any hidden costs.
We are offering quality process relocation services.
We offer commercial and residential moving services without any flaws.
We are providing moving services on time.
We provide moving services without any risks and hassles.
About Canterbury Area:
Canterbury is a suburb of Melbourne, Victoria, Australia. High rise structured office spaces, apartments, and shopping centers define Canterbury; Canterbury has everything! Canterbury suburb is famous for its shopping centers. It has the most exclusive shopping centers in Australia!
Services offered by Professional Removals in Canterbury
CBD Movers is a professionally operated moving company providing its services right from suburbs to anywhere in Australia. We provide residential and commercial moves with care when relocating the belongings of our customers. We understand the love you have for your belongings that you have collected over the years, and we take special care of them. We are a removalists company that cares about the quality of our removals for each of our customers. With us, you have your move your way. We can take full charge, providing full-service packing and moving services. Our 'Two Men and Truck' service allows us to move household stuff and bulky furniture.
If you would like to know more about the Movers Canterbury then you can contact us at 1300 223 668.
Go through word of mouth from our happy customers.