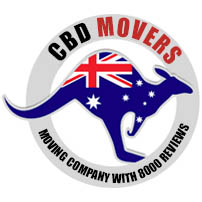 Moving your home, office, or furniture with professional movers in Camberwell has its own fun. If it is CBD Movers whom you have hired for your moving needs from or to Camberwell then, sure enough, you can sit and relax back as removalists from CBD Movers are known for their professionalism and precision while moving your home office or furniture. CBD Movers is one of the best and top-rated removalists company in Camberwell, Melbourne.
We are the ones who will move your belongings with excellent care and safety. We have tailored our specialized removal services to meet the different needs of our customers at the most affordable prices. We provide comprehensive moving service throughout Australia including Camberwell and Camberwell South. We have a team of professional and experienced packers and movers who make the best use of moving vehicles, trucks, and equipment to perform every relocation job successfully.
Complete list of Moving Services
House Removal
Office Relocation
Two Movers & Truck Hire
Packing & Moving
Loading & Unloading
Labor Hire
Pool Table Movers
Best office removals in Camberwell
CBD Movers is a popular name when it comes to Camberwell's most favorite removals. Whether you are moving into a new home or office, we are equipped with rich resources to make your move easy. Our trained, certified and audited professionals are qualified to meet your removal needs at very competitive rates.
Since our inception in 2010, we've come a long way and pioneered the latest practices and safe removal techniques that have earned us a reputation as the leading movers in Camberwell and surrounding areas. From a small fleet of just two trucks, we gradually expanded our business and became trusted removals for thousands of homeowners and tenants in Camberwell. Our unmatched service, dedication and commitment have made us worthy of your trust.
Safe and hassle-free removal services in Camberwell at a competitive price
Moving home takes a lot of effort, skills and time. Besides normal household items, if you are transporting fragile goods or high-value collectables, you need to make sure that they are loaded safely into moving trucks and secured on all sides to withstand severe shocks or vibration during transportation. Planning to move homes to and from Camberwell may seem exciting, but the risk of relocation is always a concern for most homeowners and renters.
At CBD Movers, we are a team of licensed and certified local home movers who can ensure the safe packing, loading and transportation of your properties until the final delivery point. Our professional removals in Camberwell equipped with premium tools and vehicles, we offer hassle-free movement within a specified time frame and budget.
Packing from start to unloading goods at the destination.
24/7 eco-friendly delivery options
Using environmentally friendly boxes instead of traditional packing boxes
Unmatched office removals with certified & qualified experts
When it comes to moving offices in Camberwell, most business owners seem to have nightmares. Safely packing and relocating office facilities within a specified timeframe is critical to maintaining unhindered productivity. From sensitive electrical appliances, expensive gadgets, computers, and routers to expensive office kitchen gadgets, you need to pay attention to every minute detail while packing and loading your office tools to ensure your valuable investment remains safe and sound throughout the transport.
At CBD Movers, we have crafted a well-planned strategy to make office removals easy. Once you agree to our quoted price, we will carry out an on-site inspection at your office. We will create a perfect relocation plan to ensure that there is no disruption to your business. Usually, we prefer to move office during weekends; However, it all depends on your priorities. If weekend removals are an issue for you, we can even schedule your pickup on weekdays!
By trusting us, you can expect to safely transport your furniture to the final delivery point. Our removalists in Camberwell make sure that your furniture is wrapped and cushioned on all sides so that it can withstand severe shocks and jolts during transportation. To protect your goods from the heavy rain, we also focus on using waterproof packaging that can keep your belongings safe and dry.
We are insured too!
Yes, you can expect our fully insured furniture removal services. From luggage, cabinets, dining tables and sofa sets to pianos and other heavy furniture, we provide seamless furniture removal at a pocket-friendly price. Our movers can take proper care of your belongings and make sure they arrive at the destination in a safe and hassle-free manner.
Choose Professional Removals Camberwell
CBD Movers Camberwell offers you affordable and secure self-storage and warehouse facilities that suit your needs. We clean and spacious storage for the time your goods are in transition in case you need to store them with us. Our professional movers can perfectly pack and move your excessive furniture and belongings into storage boxes and place them safely in a warehouse. Your household stuff and furniture will be back to your new house or office once it is ready. We at CBD movers make sure your move is totally hassle-free during the whole removal and storage process. We are Cheap movers in Melbourne that offer you both personal storage and business storage options.
We value your hard-earned money. Thus, we offer the best services at the lowest possible rates. Our policy to slash a written quote by 10% makes us the best removalists Camberwell, Melbourne. We take every possible step for the safe and secure relocation of your home or office. However, we suggested you purchase comprehensive removal insurance for your household stuff to remain tension-free.
Reasons for hiring CBD Movers:
Certified and approved movers
Competitive pricing
Well-maintained moving truck fleet
Fully insured
Flexible Slots for Time
High-quality supplies for packing
No hidden charges
About Camberwell South, Melbourne
Camberwell is the suburb of Melbourne, Victoria which is located 30 kilometers east of Melbourne central business district (CBD), this suburb is situated at the foothills of the Camberwell Ranges. Camberwell is home to almost 25,000 people. Both Camberwell and Camberwell South offer all its citizens everything they require for their comfortable living right from the best infrastructure, residential apartments, office spaces, shopping malls, schools, sports facilities, food joints, and much more. This city offers fascinating views for complete rejuvenation.

CBD Movers in Camberwell
We are waiting to hear from you regarding your future moving. CBD Movers Camberwell is always there for you to provide stress-free services of moving a house, pool tables, furniture, piano or office for local or interstate locations. Contact our professional removals in Camberwell; they are always available to provide you the most professional assistance and customer care.
Call at 1300 223 668 for booking or quote or book online.
Watch the video what our Happy Customer speak about our services