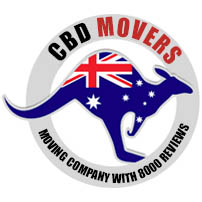 Relocation is exciting whether you are moving interstate, local, or global however it is also a bit of a hassle since you need to move all your belongings with you to a new place. The excitement level can be increased and the hassle can be minimized if you are moving with the best and affordable Movers in Burwood.
Yes CBD Movers has an experienced and skilled team of movers that understands the hassles of moving a home or office. At CBD Movers we provide you the complete peace of mind regarding the safety and security of your home items that you need to move along with you while moving.
Having successfully relocated thousands of people in the previous decade and earning many customer service excellence awards CBD Movers Burwood has come a long way in terms of delivering the best moving experience for its clients.
List of Moving & Packing Services
Office Relocation Service
Two Movers & Truck Hire
Packing & Moving Service
Loading & Unloading Service
Labor Hire Service
Pool Table Movers
Our complete Removalists Burwood services
Different customers have different needs; We offer flexible plans and you can choose what suits your budget and requirements. If you are looking for "cheap removals in Burwood" online, contact us. Here is a brief introduction about our services:
Complete Moving Service- These removal services include packing, loading, transport and unloading. We also offer furniture removal services to help with moving the furniture so you don't have to worry about any aspect of the move. Our staff will bring the packing materials and rearrange all items at the destination site upon request as well.
Furniture Removal Services- Our furniture removal experts are trained in specialized furniture removal techniques and know-how to move pieces safely. Furniture removal specialists pack small items like chairs, bedside tables, etc. without taking them apart and loading them onto the truck. Our furniture removal specialists will dismantle large items such as beds, tables, and desks and wrap individual components separately so that they are easy to move. They will regroup all of the items at the destination site so you don't have to hire a carpenter for the job.
Loading and Transport Services- This plan is useful for people on a budget as it only includes loading, transport and unloading. Customers can pack items at their own speed without spending money on professional packing services.
Cheap Removals in Burwood
CBD Movers is committed to providing the best removal services in Burwood at the most competitive price. We have a diligent team of well-trained removal experts, fit and highly skilled, we can assure you to take care of your belongings. We pay a lot of attention to our customer's needs and ensure you are satisfied with our moving services. We handle all furniture with care either large or small and when you opt-out for our removal service, you know that you are hiring the best.
If you want to, you can get a quick quote on our website or choose a comprehensive quote on the site. Your special requirements will be taken into consideration and you will receive the best quotation from us.
We ensure that the moving service will be done in a very efficient and safe manner. All large furniture will be transported safely, and small and delicate items will be transported with great care. All of our movers are highly trained and capable of handling hauling, loading and unloading operations as well as transportation in a very efficient manner. This attention to detail is what sets us apart from other moving companies in this field. We have a very professional yet personal approach to every job we deal with.
The advantages that our professional removalists bring with them
Provide you with efficient facilities for moving and packaging
Ensures the secure movement of your furniture from one location to another
Using specialized technology to give you an easy moving experience
We're Your Reliable Removalists in Burwood
It doesn't matter whether you relocate locally or relocate to Burwood City, we will provide you with the best deals as you move with us. We have a well-maintained range of trucks and vans with experienced Burwood removal experts, and we're committed to offering affordable moving and packing deals. We treat everything we move as if we own it and take pride in being the best removals in Burwood you can trust. We have thousands of smooth movements under our belt. Moreover, you can be confident that you are leaving your valuables in the hands of our fully qualified furniture removal professionals who have at least ten years of experience in the furniture removal industry.
Burwood top removalists
At CBD Movers, our team of removal experts knows that relocation is a stressful task, especially when one has to do their job or homework and don't have time to plan the move. No more worry! Also, we have personalized relocation strategies that take all your moving needs into account, whether you need to move to your dream home or need to relocate your business to Burwood. Our talented team of movers can make your moving journey easy and safe so that you can focus your energies on your most important responsibilities.
CBD Movers – A Professional Removalists in Burwood
CBD Movers provides affordable and the best removalists in Burwood. You need not worry about your belongings that are being handled by removals from CBD Movers in Burwood. Our professionals will take good care of your items and make your office, home and furniture move smoothly and stress-free.

Our movers are trusted and trained professionals in the art of moving.
We handle your items with caretaking responsibility for each item we move
We are always available on time.
Friendly and professional packing and moving services.
Cost-effective and good material used for packing.
We ensure your move is fast and safe.
Safe and secure storage solutions.
Discounts offer available.
CBD Movers provide insurance coverage. If something goes wrong during the movement, we have insurance coverage.
Recommended by many clients for residential, commercial and furniture business in Burwood.
Customer support and removal services 24/7.
An experienced team of certified removals who can perform all moving tasks in a timely and skillful manner from packing, loading, transporting and unloading.
About Burwood Area:
Burwood is a suburb of Melbourne. Located 14 km east of Melbourne's Central Business District (CBD). Burwood is famous for its treatment and children centers like The Allambie Reception Centre, Orana Methodist Children's Home, Burwood Boys Home, and Vision Australia institute. Burwood offers beautifully designed homes, buildings, outlets, shopping, and luxurious eating joints for a comfortable and stylish lifestyle.

Moving & Packing Services from Professional Removals in Burwood
CBD Movers will pack all your furniture with proper care . We have professionals who are responsible for packing and moving, a team that has experience in packing, loading and delivering the goods and things within the specific time frame for all our clients that are willing to hire CBD Movers – The best Removals in Burwood.
You can trust us for all kinds of home, office, and furniture moving services. We are always there to assist you with all your removals requirements for suburbs, interstate, intercity, and local moving. We are a reliable, safe, and professional moving company that offers removal services at affordable prices.
So what are you looking for?
Give us a call today on 1300 223 668 for all your removalists needs in Burwood and be stress-free by hiring experts who will handle your complete home removal with care.
Go through the feedback from our happy client