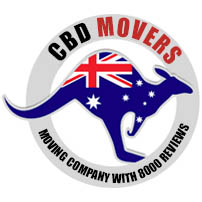 Moving and shifting is an uphill task. The packing, moving and shifting of belongings and valuables to the new location make it taxing and demanding. The financial costs associated with each segment make it even more challenging.
But assigning the task of relocation to experts can help ease relocation troubles. At CBD Movers™, we provide the finest removalists in Bribie Island, Brisbane, Queensland. Equipped with state-of-the-art technologies and staffed with the finest personnel, we undertake removals to perfection.
We own a huge fleet of trucks and trails. Each of our equipment is equipped with supportive mechanisms and climate control gadgets to ensure best results. We have the necessary certifications and licenses to undertake local removal and intercity and international shifting. Our wide range of services is fully customized to meet the varied requirements of the distinct client base.
Our Complete Line of Moving Services:
House Removal
Office Relocation
Loading and Unloading
Labor Hire
Piano Movers
Pool Table Movers
Unmatched Removals Services
At CBD Movers, we undertake a wide range of removals services in Bribie Island. From planning, organizing to packing, moving and rearranging valuables and belongings at the new location; we provide end-to-end removal solutions. We specialize in home and office removals and use innovative methods to shift delicate antiques, heavy furniture and machinery.
Our furniture removalists excel in disassembling and reassembling of furniture and electronic gadgets. We are prompt and consistent and strictly follow the pre-set schedules and timelines.
Unbeatable Removals Prices
At CBD Movers, we take pride in our outclass removal services that come at the most affordable rates. Furthermore, we also offer comprehensive transit insurance to safeguard goods during removal.
Packers & Movers in Bribie Island, Brisbane, Queensland, Australia
Bribie Island forms the northern part of Moreton Bay in Brisbane, Queensland, Australia. The smallest of the three islands on the bay, Bribie Island is 34 kilometers long and 8 kilometers wide.
Known for its uninhabited national park and forestry plantations in the north, the southern end of the island is vastly urbanized and developed. Comfortable apartments, commercial spaces and rejuvenation centers; Bribie Island is home to nearly 16,000 people.
We, at CBD Movers, extend our unmatched support for removal and relocation. Our movers and packers services cater to the relocation needs of varied clients. We offer safe, reliable and cheap services and strive to make every removal memorable and hassle-free. Call us at 1300 223 668 to find out more about removals services and solutions.