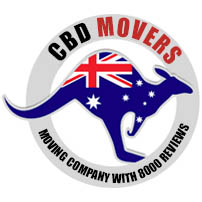 Shifting to a new place? Thrilled about starting at the new place but worried about the demanding and cumbersome task of packing and moving stuff? To be candid, relocation requires dexterity and skill. Close management at every stage – packing, loading, moving and unloading, reassembling – ensures a memorable relocation and our experienced movers in Bracken Ridge carefully dismantle and pack all your items.
CBD Movers™ is a trusted name in the industry. We take pride in our vast gamut of services and strive to deliver the best removal services at every step. Our fully customized services and flawless execution meet the distinct and varied needs of relocation. Our end-to end solutions provide an easy and hassle free relocation.
Our Complete Line of Moving Services:
House Removal
Office Relocation
Two Movers and Truck Hire
Loading and Unloading
Labor Hire
Pool Table Movers
Unmatched Removals Services
At CBD Movers, our comprehensive removals services in Bracken Ridge cater to varied needs of home and office relocation. We are befitted with the latest tools and techniques and staffed with the finest personnel in the industry. We are consistent and prompt and take up packing and loading of belongings with utmost deftness.
Our huge fleet of trucks equipped with climate control gadgets and relevant licenses to commute through the territory allows us to undertake intercity and international removals with the utmost ease. Our best-in-class packaging material and expertise in disassembling and reassembling furniture make us the perfect ones for furniture removals. Whether its home removal, office shifting or moving delicate equipment, bulky furniture items and fragile antiques; we take up each deftly.
Unbeatable Removalists Prices
At CBD Movers, our removalists Bracken Ridge are committed to provide the best relocation services at the cheapest rates. We also offer comprehensive transit insurance for all your belongings.
Packers & Movers in Bracken Ridge, Brisbane, Queensland, Australia
Bracken Ridge is a northern suburb in Brisbane, Queensland. Just 18 kilometers north of the Brisbane central business district, Bracken Ridge is ideally bordered between the Telegraph Road and Caboolture railway line in the south and west respectively. Primarily a hilly terrain, the suburb is famous for numerous housing estates. Bracken Ridge also offers lucrative opportunities for trade and commerce.
At CBD Movers, we offer matchless support for convenient and hassle-free relocation of homes, offices, furniture and equipment. We offer affordable, reliable and safe removal services that ensure an unforgettable relocation. Call us at 1300 223 668 to find out more about our professional packers and movers in Bracken Ridge.
Your comments are important to us.