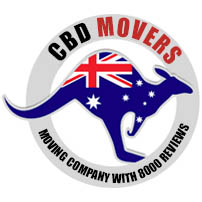 Moving is a complicated process that involves lot of energy and effort. There are many details to be pre-set, planned, organized, and implemented. It has no scope for carelessness, even a small mistake may lead to a big damage. The only way to avoid the mental and physical stress is to hire a professional movers Blackburn & Blackburn North.
We, at CBD Movers™, provide the finest moving services Blackburn & Blackburn North. Our tremendously skillful removal staff with the help of high-end trucks and innovative equipment guarantees a safe and smooth move. CBD Movers support you at every step, not only in packing, moving and unpacking, but also in rearranging furniture at your new place.
Our Complete Line of Removalists Services Blackburn Include:
House Removal
Office Relocation
Packing & Moving
Unmatched Removalists Services In Blackburn

CBD Movers are one of the most chosen removalists Blackburn & Blackburn North. We offer a wide gamut of removal services at affordable prices. We realize that every client has a different requirement and a different budget. We, at CBD Movers, provide customized home, office & furniture removalists solutions to our clients in Blackburn & Blackburn North as per their needs.
To shift the house furniture, we follow professional moving practices and use machine-driven support like trolleys and carts. Our Movers & Packers team is an expert in handling all types of house, office & furniture removals. We also run 'Two Movers & A Truck' service to shift delicate articles or heavy furniture or machinery. We focus on the safe and in-time delivery of the goods to the destination.
We use first-rate packing material and follow the best packing techniques for the maximum safety and protection of your goods. Our removals services Blackburn & Blackburn North are not restricted to any boundary as we hold all the obligatory licenses to undertake removals across the national and international borders. Our well-equipped trucks and huge network help in a hassle-free move.
Unbeatable Removals Prices In Blackburn
At CBD Movers, we provide affordable removal services in Blackburn & Blackburn North. It is our policy to beat every written quote by 10%. Hence, we are the cheapest movers in Blackburn & Blackburn North. We also offer comprehensive transit insurance that covers all your goods against any damage during the shipment. All our operations are transparent and we have no hidden charges.
Moving & Packing Services for Blackburn & Blackburn North, Melbourne, Western Australia
Blackburn is a suburb of Melbourne, Australia, and it is approximately 17 kilometers from the Melbourne CBD. Part of the City of Whitehorse, it is spread over an area of 5.8 square kilometers. Blackburn & Blackburn North is a peaceful, quiet and safe suburb with well-maintained houses, great transport system, several shopping options, good schools, nice cafes and educated people around. With all the amenities for a comfortable life, Blackburn offers an ideal living to almost 13,000 people at present.
CBD Movers offers all sorts of moving services in Blackburn & Blackburn North and support to the people moving in and from Blackburn. We provide all sorts of removal services at affordable prices. For a quick, safe and reliable relocation, call us now at 1300 223 668.