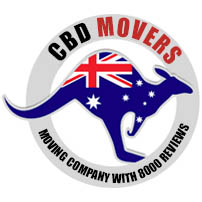 Moving is a herculean task. From the minutes of planning to careful handling and execution; relocation is cumbersome and demanding in every way. While may consider it to be a DIY task, the tedious and time-consuming task is best taken up by a team. Thus, hiring professional removals in Knoxfield for the job is the best way forward.
At CBD Movers™, we are the finest house and office movers in Knoxfield, Melbourne. A team of professionals, we excel in flawlessly executing every kind of move. Our customized services cater to the distinct needs of every client. With us in-charge, you are sure to experience a stress-free move.
Our Complete Line of Services Include:
House Removal
Two Movers & Truck Hire
Packing & Moving
Labor Hire
Piano Movers
Pool Table Movers
Unmatched Services Of CBD Movers Knoxfield
At CBD Movers, we offer a vast gamut of removal services. We focus on safe and smooth removals and walk that extra mile to register one. Our well-experienced staff, modern trucks, and up-to-date equipment make every move memorable. While our 'Movers & Packers' deal is apt for comprehensive shifting of home and office set-ups, our 'Two Movers and a Truck' deal are perfect for moving one-off furniture pieces like pool tables, pianos, etc. We excel in disassembling and reassembling services and therefore the perfect choice for full-service deals.
Our services are not restricted to any area. We hold the necessary licenses and permits to undertake a hassle-free local, interstate, or international move. Our huge fleet of trucks is well equipped with the latest advancements and ensures a safe and well-protected move through varied terrains.
Unbeatable Prices of Removalists Knoxfield
At CBD Movers, we are the most trusted and economical Removals in Melbourne. Known for our top-class services and reasonable prices, we strive to deliver a happy and stress-free relocation. Our policy to best competitor quote by 10% makes us the cheapest removalists Knoxfield, Melbourne. We also offer comprehensive transit insurance for the safest move. Our charges are transparent with no hidden extras.
About Knoxfield, Melbourne, Victoria, Australia
Knoxfield, a suburb in Melbourne, Victoria, Australia, is 27 kilometers east of the Melbourne Central Business District. Spread over an area of 5.7 square kilometers, Knoxfield offers comfortable residential facilities to nearly 7,000 people. A small industrial town primarily concentrating on the production and sale of food, Knoxfield is a worthy place to be in.
At CBD Movers, we extend our wide range of moving services to the people of this beautiful community. We are known for our on-time deliveries, flawless execution, and inexpensive rates. Give us a call at 1300 223 668 to enquire about our unmatched moving services.