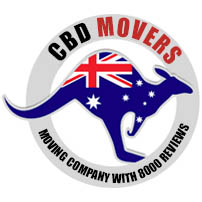 CBD movers™ is one of the finest and most trusted moving company in Berwick with seasoned movers running operations with impeccable precision. We have well recognized for our superb house, office & furniture removalists services in Berwick with our proficient support staff and seasoned movers. Our moving services are available in Melbourne and all its suburbs including Berwick. We provide the best moving solutions to ensure a smooth and hassle-free relocation.
CBD Movers Line of Moving Services in Berwick:
One of the most exciting yet bothersome events in one's life is relocating. Exciting since you are going to settle in a new place with new neighbors, new city, new work environment, and bothersome because you need to move your belongings along with you – first pack them then unpack them, and then set them up in your new home. Whether you're moving to a new city or just a new place in the same town, it is emotionally as well as physically exhausting. Just the thought of relocation of goods is enough to make you feel tired. One of the greatest ways to fight this anxiety is to hire a moving company that has trained movers Berwick.
Unmatched Removals Services Berwick
CBD movers hold an excellent reputation in the moving industry and, we take care of the complete moving requirements of our customers from packing to unpacking, from loading to unloading. The wide range of moving solutions and flexibility is what distinguishes us from other moving companies. We are experts at our job and offer comprehensive relocation and moving solutions. We provide "Two Movers and a Truck" relocation services which are apt for furniture removals Berwick and all other heavy items. Our Removalists include professionals who are specialists in packing goods and furniture.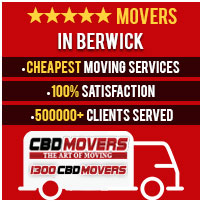 We understand that we are not dealing with just objects, but all these items are an important part of the story of your life. We use top quality packing material to ensure that the items are flawlessly packed. We pack these items in such a way that they do not get damaged. All the necessary precautions are taken while loading and unloading the items to serve you with 100% care and safety.
Unbeatable Removalists Berwick Prices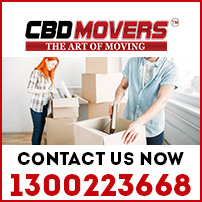 CBD Movers is well known for its fine removalists services in Berwick. We are experts at providing all sorts of moving solutions at prices that are pocket friendly for our customers. Our high-end, well-equipped trucks ensure a smooth, quick, and easy move while saving you money as you relocate to a new city or town. On-time deliveries and affordable prices make us the most preferred movers service in Berwick. We also offer comprehensive insurance to cover all your belongings during transit. We keep all our operations transparent with no hidden charges.
About Berwick
Berwick is a suburb in Melbourne, Australia and it is approximately 41 kilometers away from the Melbourne CBD. Part of the City of Casey, it is spread over an area of 23.6 square kilometers. Dairy farming and cheese are the main activities of the suburb. Beautifully established properties, shopping complexes, lovely streets lined with large old oak trees, period homes, cafes, boutique shops, and restaurants make Berwick a comfortable place to live in. Presently, Berwick is home to almost 45,000 people.
CBD Movers offers support and provides all sorts of moving solutions to the people of this beautiful suburb Berwick. We are a team of well experienced and trained professionals. We guarantee you reliable services at the most affordable prices and an excellent moving experience. For a hassle-free relocation or any relocation related inquiry, call us at 1300 223 668.