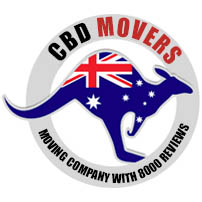 Are you going to relocate your house but worried about how to pack and move your stuff? Honestly, relocation requires a lot of hard work, time, and effort. It needs experience and moving skills. When you try to move your home yourself, your belongings may get damaged. Therefore, hiring professional movers in Toorak is the right option.
CBD Movers™ is a trusted and well-reputed name in Melbourne. Our various range of moving and removals services in Toorak help you to relocate house, office, and furniture. Whether you need assistance for moving in local or need help to move interstate or internationally, we help you to get a hassle-free move.
We are one of the best removal professionals in Toorak specializing in local family home relocation. You can count on our fast, reliable and experienced local home removalists to perform your move efficiently and quickly. Our services are affordable, straightforward and offer every family a cost-effective and reliable service to suit their needs. Our team can handle your move carefully and safely without any hassle in the Toorak. Whether you want to move a large family home or a small family, we can do the heavy lifting to make every job stress-free for our clients.
Our Complete Line of Services Include:
House Removal
Office Relocation
Two Movers and Truck Hire
Packing and Moving
Loading and Unloading
Labor Hire
Piano Movers
Pool Table Movers
Quality Furniture Removals Services in Toorak
Furniture Protection- Since we are well aware of the importance of protecting your furniture on the move, we will pay special attention and care to wrap your belongings and furniture, such as pillows and beds, with plastic sheets during handling and transportation. This keeps your stuff dry and clean. Other items, which are sensitive and more prone to breakage, are carefully packed into pads and felt and carefully placed on the truck, for optimum safety. For the safest furniture removal Toorak, contact CBD Movers.
Disassembling/Assembling- Since we understand that home relocation also includes appliances and household furniture that needs to be disassembled and reassembled, we also carry the necessary tools and equipment to make sure all of your needs are met.
Moving Vehicles- No movement can be completed without proper transportation which is why we use different vehicles, ranging from vans, trucks and larger trucks, depending on the entry points to your location, which may vary from narrow lanes to basement car parks to areas where space and parking are not a problem.
Peace of mind- Since we are fully aware of the value of the belongings moving with us while moving home, we are able to monitor every transportation vehicle through the use of a satellite tracking device. This way we can track every minute of your belongings while you are being transported.
Arrange furniture – Our removalists are there to handle your items with great care and attention and place them according to your instructions.
Packing Materials- Although we provide our packing materials to make sure your belongings are safe and sound, we are also able to provide you wrappers or boxes to suit your immediate needs.
Top-quality Removalists in Toorak
At CBD Movers™, our goal is to provide superior moving & removals services with a breakdown in advance of the cost involved in relocation. Whether you're moving just a few items nearby or in stock, or an entire home, our Toorak furniture removalists expert will offer you a stress-free move every time.
You can count on us to relocate your belongings with care, offering a safe, affordable and stress-free move. We are referred to as a leader in furniture removal in Toorak.
Over the years, CBD Movers has seen every possible scenario in the moving business. This is how we have gained our skills and experience. This brings with it a symbol of authority, as it not only highlights the experience they have gained but also highlights the wisdom gained to make a safe and successful move every time.
Professional Movers in Toorak
With a proven track record serving thousands of customers, CBD Movers is one of the most trusted movers. We have a team of professionals who outperform all our competitors and provide assistance. We maintain our name among the top Toorak companies. Our services are second to none. With us by your side, you can rest assured that your valuable possessions will reach the desired destination. Moreover, we use special packing to ensure safety and thus help you settle better.
Why Choose Us?
Affordable removal services in Toorak
Stress-free moving services
We relocate furniture and belongings safely and securely
Customer satisfaction
High-quality packing material
Unbeatable rates
On-time delivery
Comprehensive, honest and professional removalists in Toorak
Moving & Packing Services in Toorak
Toorak is an inner suburb in Melbourne, Victoria, Australia, which is 5 kilometers south-east of the Melbourne central business district. Spread over an area of 403 square kilometers, it's home to nearly 13,000 people. Toorak has the highest average property values in Melbourne and is one of the most expensive suburbs in Australia.
At CBD Movers™, we extend our services and support to help people move in and move out of Toorak with ease and effortless. Our moving and packing services are safe, reliable, and affordable. To know more about our removals service and customize the deal, call us at 1300 223 668.
Go through this video, showing feedback from our happy client