Moving and relocating to a new place? Excited about the new venture but desist the demanding and taxing job of packing, loading, and unloading. To be honest, relocating requires close management of services that encompass different segments like packing, moving and reassembling. Without a doubt, the bottom line remains the damage-free transition of valuable belongings!
At CBD Movers™, we strive to deliver the best removalists services in Adelaide, South Australia. Our wide gamut of services is designed to meet the distinct and varied needs of relocation. From packing, loading to unloading and getting settled again, we ensure a memorable relocation.
Unmatched Services
At CBD Movers, we offer a comprehensive list of services that cater to varied needs of home and office moving. Equipped with the latest tools and techniques and staffed with the finest personal, we offer end-to-end services. We provide hassle-free services for packing, loading, moving and unloading belongings at the new location.
Our best-in-class packaging material and novel technologies make our relocation services stand apart. We offer specialized services for moving and packing of delicate office equipment, bulky furniture items, and fragile antiques. Our men are trained to disassemble and reassemble furniture and equipment items effectively and efficiently.
Our Movers & Packers services are not area-specific. We have the necessary licenses and authorizations to undertake local, intercity and international relocation.
Our Complete Line of Services
House Removal
Office Relocation
Two Movers & Truck Hire
Packing & Moving
Loading & Unloading
Labor Hire
Piano Movers
Pool Table Movers
Unbeatable Prices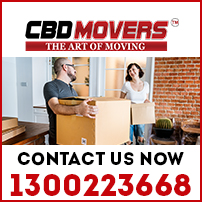 We, at CBD Movers Adelaide, strive to deliver outclass services at the most affordable rates. In fact, our rates are the cheapest in the region! To prove our stand statistically we promise to slash any written quote by 10%. We also provide comprehensive transit insurance for your belongings. Thus, in case of breakage or loss, we bear the damages in full.
Moving & Packing Services for Moana, Adelaide, South Australia
Moana is an outer coastal suburb in the south of Adelaide in South Australia. Located approximately 36.4 km from the Adelaide city center. Moana is steadily growing into an important and strategic town. Beautiful houses, beaches, well-structured buildings, convenient shops, school, restaurant and church, Moana offers everything for a comfortable living.
We, at CBD Movers, offer extensive support for the easy and hassle-free relocation of homes and offices. Our affordable, reliable and safe removal services ensure a memorable relocation. Call us at 1300 223 668 to find out more about our best-in-class moving services Adelaide.
Your comments are important to us.