Our Complete Line of Moving Services
House Removal
Office Relocation
Two Movers & Truck Hire
Removals Cheltenham
Movers Cheltenham
Packing & Moving
Loading & Unloading
Removalists Cheltenham
Labor Hire
Piano Movers
Pool Table Movers
Relocating? Feeling nervous? It is understandable that new place, new friends and the feeling of starting afresh; all add to the nervousness. Making it even tougher is the uphill task of packing and moving belongings.
Packing the things right and taking the required steps to move the belongings with adequate protection. To be candid, not everyone can take it up with perfection.
But don't despair! We are here to help. At CBD Movers™, we are a team of industrious and skillful men. We are committed to providing unmatched removal services that are prompt and reliable. Our comprehensive services and affordable rates make us the finest removalists Cheltenham in Melbourne, Victoria.
Unmatched Moving Services
At CBD Movers™, we offer a wide range of packing and moving services. Be it professional help for shifting house, packing and moving important paperwork or removal of expensive electronic gadgets, bulky furniture or delicate pieces; we are equipped to relocate all with equal deftness.
Equipped with the best in line supportive equipment, we offer matchless removal services for all relocations. Be it local, national or international, we have the experience and expertise to undertake relocation's of any size. Our end-to-end services i.e. from planning, organizing and packing your belongings to moving, unloading and arranging; undoubtedly make every relocation hassle-free.
Unbeatable Prices & Cheap Movers Cheltenham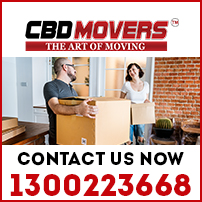 At CBD Movers™, we are flexible and versatile in every aspect. We understand the shortcomings of relocation and customize each solution to meet the unique and individual requirements of all our clients. We take pride in being the best movers Cheltenham in Melbourne, Victoria. In our endeavor to provide safest removal services, we provide comprehensive transit insurance to all articles.
Removalists Service in Cheltenham, Melbourne
Cheltenham is a suburb in Melbourne, VIC., Australia. Idealistically located between the suburbs of Highett, Moorabbin, Heatherton, Mentone, Beaumaris, Black Rock and Sandringham, Cheltenham is a hub for numerous sporting facilities and clubs. It offers comfortable residential spaces, structured offices, shopping malls, eating outlets and superior infrastructural facilities.
At CBD Movers™, we too want to do our bit for this beautiful community. Get in touch with us for all your relocation needs. We offer cheap, secure and dependable relocation services.
To know more about our services call us at 1300 223 668. We'll be happy to offer a free quote.
Look out, some great testimonials from our happy clients