If you need a removalists in Armadale, we are here for you. CBD Movers™ provides a comprehensive range of removal services across Armadale and the surrounding suburbs. We will support you in the relocation process through our streamlined process and ensure your relocation to a stress-free move. We also provide home relocation and removal of furniture, including heavyweight pianos, pool tables, and much more. Our professional team will take care of the whole process making it easy for you to relocate. We also provide high-quality packaging materials for your goods and ensure their safety during moving.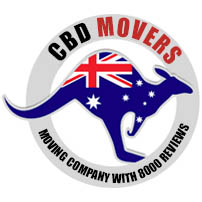 Our Complete Line of Moving Services
House Removal
Office Relocation
Two Movers & Truck Hire
Packing & Moving
Loading & Unloading
Labor Hire
Piano Movers
Pool Table Movers
Friendly House & Furniture Removalists in Armadale
Planning to move to a new location? Well, moving houses can be very intimidating. However, our home removal tools will make it easy for you. We discuss with you and prepare a custom exit plan that suits you best. We take the utmost care in protecting your belongings on the go and also when unloading them for you at the designated location.
As trusted Armadale professionals, we at CBD Movers Armadale provide our clients with the safe and smooth furniture removal. Whether it's a heavyweight antique piano or a sturdy pool table, our furniture removal professionals will take care of every piece of furniture with meticulous care. Our affordable furniture removal service makes us the best furniture removalists in Armadale. As soon as possible, we will get the job done and ensure that you get a high-quality removal service.
Reliable Removals Services in Armadale
We understand that moving is a complicated and tedious process. We intend to make it as easy as possible with our complete solutions.
We have the resources and skills to implement a range of moving needs with precision. With specialized packing and efficient service, we can make the process stress free for you. Whether you need packing and moving tools in Armadale for single furniture or full moving, we are here to help. Regardless of the size, every relocation is important to us and we are committed to providing a satisfying experience.
Reasons To Hire CBD Movers For Your Move
Well equipped trucks- All of our trucks are modern and in good condition, because not only do we care about your furniture, we love to be proud of our trucks. Each truck comes with bubble wrap, over 40 extra thick removal blankets, tie-ins, furniture skate dollies and a refrigerator cart. All of our trucks are air-conditioned to make sure our crew gets some rest in the hot summer months.
Removals Insurance- We have the highest level of removal insurance, whether for moving your furniture home or for loading and unloading as well. The latter is very rare and you will find only a few Armadale removals companies have this.
Highly trained team- Our removalists are trained in every aspect of movement imaginable. From poor access, balcony lifts and cranes to very heavy furniture pieces like marble, pool and piano tables. The team is very careful and meticulous in maneuvering your valuables around your home keeping in mind your walls and floors to prevent any unnecessary damage.
We never stop taking steps to ensure that we give the best we can at Armadale, maintaining an unwavering commitment to:
Create a service in which all of our customers feel comfortable and satisfied that they receive the best customer service possible
Offering a variety of comprehensive services including transportation, warehousing and packing so that our customers can experience an easy step.
We take great care of all the valuables of our clients as if they were ours, so our team consists of the most experienced, trained and professional individuals.
Maintain a very secure storage facility if you need to store your valuables.
We offer all the complementary products you may need to make your experience in move easy.
Armadale Cheap Removals Also Provide House Packing Services
Our home packing is one of the most comprehensive services we provide. Moving home in Armadale can be stressful, especially when you are dealing with unpredictable weather and busy city streets. Take your packages off your list and leave it to the experts. We will pack your belongings safely and carefully, saving you time. It does not matter how much furniture you have; We will help achieve a stress-free step.
We provide you with all the packing materials you need including containers or packing materials that will help you cover your furniture. Correct packaging and careful handling will ensure that your furniture remains in the same condition as on the day of the lift. All furniture will be covered properly so we can save it from damage. Moving insurance is also provided with every step across Armadale to protect you from loss or any damage to furniture.
Why choose us?
We pride ourselves on making every step stress-free.
Your valuables will be transported with great care and high-quality service.
For 10 years, we have provided trustworthy and reliable service
Our qualified team will securely and expertly move your things.
Our storage facilities feature the latest security.
We can provide you with all the additional services that you may need to complete your movement.
Packers & Movers in Armadale, Melbourne, Victoria
Armadale is a suburb of Melbourne, Victoria. Located 23 kilometers north-east of Melbourne, Armadale has steadily progressed from a country area to a suburban city. Today, Armadale boasts of its fabulous real estates, round-the-clock connectivity and loving community. Home to historical and cultural sites and ideally showcasing the ideologies of the 21 century, Armadale is the place for all!
We too want to contribute by doing our bit for this wonderful community. Enlist our cheap and affordable removal services. We promise to provide you with the most memorable relocating experience.
To know more about our removal services call us at 1300 223 668.
Watch out, what our clients speak about our services