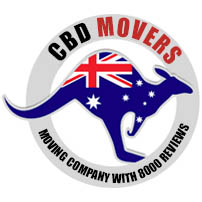 CBD Movers™ is a professional and the top removals companies in Bentleigh. We offer all kinds of moving solutions. Our highly-trained team of experienced and approachable removalists helps you experience a hassle-free move. We have a huge line of trucks and vans well equipped to suit your specific needs. Our team of experienced removalists Bentleigh helps you not only in packing and loading but also in unpacking and organizing the furniture and belongings at your new place.
Our Complete Line of Removalists Services Bentleigh Include:
Unmatched Removalists Services in Bentleigh
CBD Movers movers team in Bentleigh is highly skilled to handle any type of relocation. We are equipped with all sorts of tools and equipment required to execute a flawless move. We understand that no two customers are same and have different moving requirements. Thus we offer comprehensive moving and removals solutions in Bentleigh. Our 'Two Movers and a Truck' team is amongst the most popular moving services and can move your stuff with no damage.
CBD Movers is a perfect choice for any sort of moving solution in Bentleigh. We help you to bring all your goods safely to your new destination. Our mover's staff members are well trained, specialized, and well known for their expert services in  Bentleigh and all Melbourne suburbs. We use quality packing materials to pack all the items to avoid any kind of damage in transit. We also take extra precautions to load and unload all your goods.
Unbeatable Removals Prices in Bentleigh
CBD Movers is a well-established organization undertaking comprehensive moving services in Bentleigh. A highly-trained removals staff, a fleet of high-end trucks, and supportive tools are our assets. We are known for our top-class removalists services at affordable prices. Our aim is to have happy and satisfied customers and we focus on an easy, quick, and smooth move. For added security, we also offer transition insurance. All our operations are transparent with zero hidden charges.
Moving & Packing Services for Bentleigh, Melbourne
Bentleigh, a suburb of Melbourne, Victoria, Australia, is about 13 kilometers from the Melbourne CBD. It is part of the City of Glen Eira and is spread over an area of 4.7 square kilometers. Known for its beautiful parks, memorial garden, large supermarkets, cafes, and restaurants, Bentleigh is a comfortable place to live in. Currently, Bentleigh is home to almost 15,000 people.
At CBD Movers, we are committed to providing outclass removalists services in Bentleigh. We have a team of thoroughly trained, strong young men and experienced specialists. We provide safe and reliable moving solutions at very reasonable rates. So, if you are moving a house or office, give a call to us on 1300 223 668. We promise to offer the most reasonable and competitive quote. CALL US NOW !!!!
FAQs
How Long would a quotation from a moving company remain valid?
According to thumb rule a quotation is valid for seven days from the date of issue. However individual movers will have their own terms and conditions. We have a 7 day quotation validity rule.
Do movers Charge Extra On Weekend?
Yes, surcharge may apply if you plan to move over the weekend or on government holidays. However the costing many times matches the moves people undertake on weekdays, since you don't have to take an off from work and you don't stand to loose your salary for the moving day. Traffic on weekends and holidays is thin which makes it possible for the move to be completed earlier than any other day.
No, we don't have any hidden charges. Once you call our executive to book a move or to get information all the charges will be informed to you upfront. Plus we are going to send you a mail with a written quote plus all the terms and conditions that will be in force while making a move with us. However if you choose not to move with us and hire another removalist make sure you have a written quote from them.
What's included in my price?
Movers, door to door delivery service, basic disassembly and reassembly of furniture items as needed, loading and unloading of your items, fuel, taxes, basic insurance.
How Long is the Quotation Valid?
Our Quotation is valid for seven days from the date of issue.