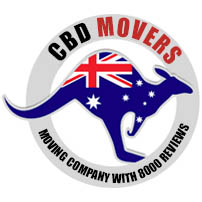 Movers In Hillside
Relocation is a stressful experience mentally, physically, and financially. Moving to a new place requires physical effort to pack and load the household things. You need to hire professional movers at affordable prices for doing this task so that you can save money.
At CBD Movers Hillside our experienced movers provide the best removals services at the cheapest prices. Our effective movers and packers services help you to relocate without the worry of the mental, physical, or financial dent. Whether you have to relocate interstate or internationally we have good experience and equipment to manage everything related to moving.
Unmatched Removalists Hillside Services
We are one of the best removalists in Hillside, Melbourne, Victoria. Whether you have to move your office, house, or other items, we can move it safely. Our movers are experienced and hardworking to provide you the best moving services. Our removalist Hillside is capable to move everything from packing beds and couches, kitchen equipment, office computers, electronic and electrical gadgets to important paperwork.
We fully customize our services and packages for your better experience so that you can get the best services at every step of moving. This is the reason many people trust us for fast and safe removals services. We offer our removalists service at very competitive prices.
Our Complete Line of Services
Unbeatable Removals Hillside Prices
If you are looking for removals services in Hillside at affordable prices then you are in the right place. At CBD Movers, Our removals Hillside provides high-quality moving services with their many years of experience. We offer transit insurance for all belongings and valuables. Our single price quote covers compensation for all services, from packing to unloading and insurance.
Moving & Packing Services for Hillside, Melbourne, Victoria
Hillside is a suburb of Melbourne, Victoria. Located 23 kilometers northeast of Melbourne, Hillside has steadily progressed from a rural area to a suburban city. Today, Hillside boasts fabulous real estate, 24-hour connectivity, and a loving community. Home to historical and cultural sites and ideally showcasing the ideologies of the 21st century, Hillside is the place for everyone!
We also want to contribute by contributing our grain of sand to this wonderful community. Get our cheap and affordable moving services. We provide you with the most memorable relocation experience.
To know more about our removal services call us at 1300 223 668.
Go through this video, showing feedback from our happy client