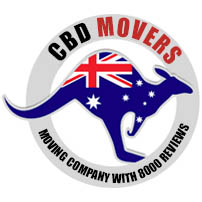 Relocation is a highly stressful task. Whether you are moving two blocks away or relocating to a new country altogether, it requires expertise and proficiency. Each step demands professionalism. In case of D-I-Y be cautious!! For a novice approach can render to huge losses. Quite honestly, hiring professional removalists in Eltham is an intelligent idea.
CBD Movers™ is your ultimate destination for all sorts of removal needs. We provide smooth, quick and hassle-free moving services at affordable rates. Right from planning to packing and moving to re-fitting and assembling the goods at your new location, we cut the stress that comes with moving.
Our Complete Line of Removals Services Include:
House Removal
Office Relocation
Two Movers and Truck Hire
Loading and Unloading
Labor Hire
Piano Movers
Top Rated Removalists in Eltham

CBD Movers™ are the best removalists and movers in Eltham, Melbourne. Be it house relocation, office or furniture removals or sole item shifting; we offer all sorts of removals services in Eltham. Being highly experienced in the moving industry, we understand the business inside out. We provide customized solutions to the clients as per the need and budget. Our removalists crew in Eltham involves highly trained and competent professionals who take the utmost care of your goods.
It's no secret that it takes a long time to move home, emotionally and physically, to be at the top of the list of life's terrifying events. Let us take care of your move, our knowledge and comprehension will shine so that you can enjoy the excitement of new beginnings and as soon as possible settle into your routine.
We are prepared to meet any difficulties with our fully assembled pick-up trucks and outgoing personnel, regardless of the size or difficulty of your move, with a friendly attitude that delivers on our motto, 'You choose the location, we will take care of the rest.'
Our brand, renowned for offering one of the most skilled relocation services in the industry, stands for top service, excellence and expertise. We recognize that it's an overwhelming, but exciting time in your life to move home and we make it our business to listen to your individual needs, give you the greatest value for money, and never compromise on support.
At CBD Movers, we offer wide-ranging services at affordable rates. We have 'Two Movers & Truck' team who is an expert in shifting delicate items or heavy furniture with safety. Our 'Movers & Packers' team specializes in office and house removals in Eltham. We use excellent quality packing material and right-sized boxes to ensure that the items are properly packed and loaded in the moving vehicle.
Eltham Moving Company
The stress of moving, combined with busy work schedules, and bringing children to their appointments and activities make for a difficult time. This is where our various packing and unpacking services can help ease the burden, so you can take care of other important things.
CBD Movers are professional movers that pack for you, offering different services for packing and unpacking to meet your personal preferences and budget. In order to move, we will take care of everything, much or only some of the tedious packing or unpacking necessary. In order to customize a tailored package and address your unique needs, we usually perform an in-home tour. Alternatively, we will collect the necessary details regarding your home and specifications over the phone and we can assign the appropriate number of workers and supplies.
We use safe, strong, high-quality packaging materials and our methods have been proven. We understand how to limit the flow of items in cartons and reduce the risk of failure and breakage. We also have excellent procedures in place to make it easier for goods to arrive at their new home, such as transparent and reliable labeling.
Reliable Packing and Unpacking Services with Our Movers in Eltham
Hiring experienced house movers are the secret to a safe, smoothly completed move. It's not an easy job to move houses. When it comes to moving a house, there are so many things to weigh as we will have a lot of items and stuff to carry in each room and regardless of the size of the home, relocation a house is still a huge move as there are so many different kinds of items that are room-specific and each needs to be packed and moved with care in different ways.
The packaging for you will also be undertaken by house movers. As they are experienced, they know how to easily, resourcefully and effectively pack numerous items by ensuring that they are well-protected and therefore preventing breakages. CBD Movers have all the boxes and stuff needed to help the movement, and this is greatly beneficial. To help them load and unload, they also have the proper kind of moving machinery.
Why choose our packing services?
Expert and professional team of skills
Friendly and well-mannered experts
Provide money for great value
Unbeatable Movers Prices in Eltham
CBD Movers are the most chosen movers by customers in Melbourne. Our policy is to slash a written quote by 10% and our charges are the lowest in the region. We also offer transit insurance that covers all the goods. We are a progressive company with total transparency in our removals services deals.
Removals Eltham, Melbourne, Western Australia
Eltham, a suburb of Melbourne, Australia, is about 20 kilometers from the Melbourne CBD. Located in the Shire of Nillumbik, it is spread over an area of 13.2 square kilometers. Eltham is a lush green suburb with excellent local facilities. There are good public and private schools, local shops, restaurants, cafes, pub, gyms, parks, walking and bike tracks, railway station etc. Eltham homes a population of nearly 18,000 people.
CBD Movers™ extends its support and services to this beautiful suburb. We provide all types of removal services for removal to and from Eltham. For a free quote, call at 1300 223 668 and get the best removalists services in Eltham. Also, see what our customers say about us at CBD Movers reviews.
Watch this video clip, featuring one of our happy clients who is talking about her moving experience.