CBD Movers™ offers the best and cheap furniture moving services in Melbourne. We are one of the most reliable furniture removals in Melbourne, Australia, that provides first-class services to all clients. Over these years of serving the Melbourne area, we have completed thousands of moving and warehousing services for clients. Our main focus is to give you a stress-free moving experience. We are happy to answer any questions you may have before, during and after the relocation.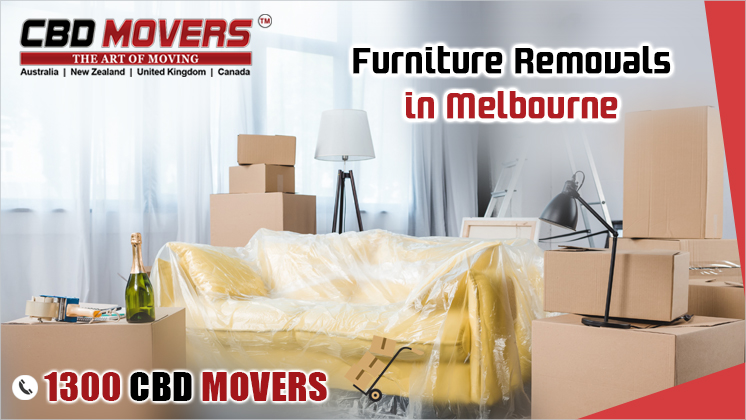 With reliable services, employees and competitive pricing, CBD Movers™ can meet all the client's needs within budget.
CBD Movers- Cheap and Affordable Furniture Moving Services in Melbourne
Our furniture removals team in Melbourne is here to help you relocate without stress by storing, loading, unloading, packing and unpacking your belongings. In our company, you'll find comprehensive services related to all your moving needs. We are versatile and cover everything you need to make any kind of move. Our advanced and newest equipment for the transport of goods and packaging has enabled us to meet the needs of our customers. We have managed to maintain competitive and affordable prices while providing consistent customer service.
CBD Movers- Provide Timely and Safe Furniture Delivery

Working in this field for many years, we understand the difficulties involved in shipping furniture. We do our best to ensure timely and safe delivery of furniture in Melbourne because customer satisfaction is more important to us than anything else. We never want to make our customers disappointed in any situation, so we offer timely delivery to put a smile on their face. Just tell us your appropriate time and we will deliver your belongings.
CBD Movers- Licensed and Insured Cheap Furniture Removals in Melbourne
CBD Movers is fully insured and licensed to move furniture in Melbourne. We plan, pack and move goods to a destination, based on the specific rules and standards of the Melbourne Packaging Industry. We use professional tools for packing, unpacking, loading and unloading by taking appropriate safety measures. So, there's nothing you need to worry about. You can trust us and hire us to carry out your relocation service.
CBD Movers- Uses Advance Technology and Equipment
Moving usually requires various equipment that you don't have at home. However, We have different types of equipment and tools to move your heavy goods in the best possible way. We never hesitate to use the most advanced packaging materials and equipment to provide customers with a safe moving experience.
As we have experienced and professional furniture removals in Melbourne, we can ensure that we deliver your valuable furniture safely with the help of flat belt dollies, trolleys, moving pads and trucks.
CBD Movers- Known For Providing Hassle-Free Removal Service at the Cheapest Price
 When you allow us to move your furniture, we provide hassle-free customer service. To enjoy our service benefits, you just need to make a call to our toll-free to book a cheap furniture moving service in Melbourne. Our team will be happy to assist you with complete relocation services.
CBD Movers- Professional Cheap Furniture Movers in Melbourne
CBD Movers™ can do a lot to make your moves fast and efficient. However, moving with poor planning can cost you a lot of time and money by hampering productivity. The more you help our furniture movers in Melbourne in the planning and organizing, the quicker your relocation will happen.
We provide an affordable interstate removal service with a great opportunity to move your furniture with great care and safety. We provide interstate furniture removals services in Melbourne for all types of homes, offices, apartments, and the list goes on. For any kind of furniture, large or small, we have skilled personnel and professional techniques to remove and move your furniture without damaging it.
Call us today for a quote or book your move, and you'll receive the best service!