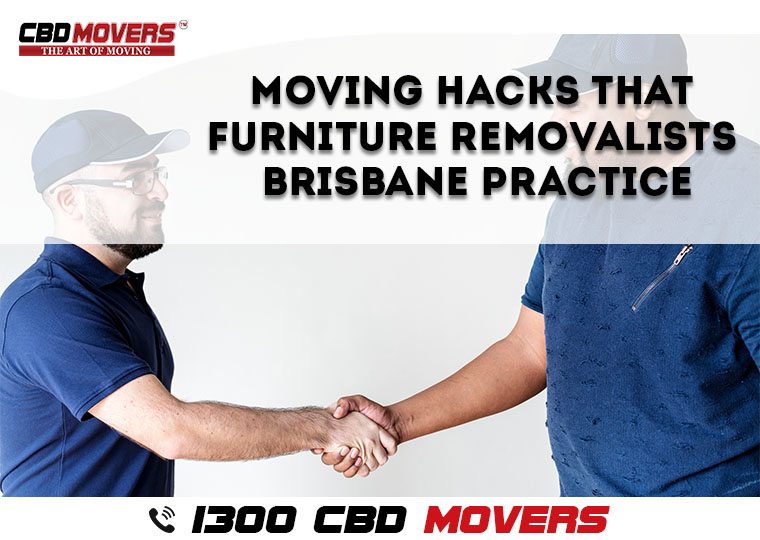 Moving is more than just finding the right home or office to accommodate your growing needs. It is a demanding and tedious task and entails time, effort and cost to move deftly. And to be honest, there is a thin line between a failed attempt and a successful move. Listed below are proven furniture moving hacks that are adopted and practiced by trained furniture removalists in Brisbane that ensure an effective move.
• Organize Your Stuff: Know what you have to move and clearly categorize it as fragile and delicate or bulky and robust. The moving requirements will vary depending upon the type of furniture you need to move. Trained removalists Brisbane will visit your premises and closely assess your belongings and chalk out a removal plan to move the items competently.
• Pack Them Right: Packing is a crucial part of furniture removal. It protects and safeguards the furniture pieces during transit. Without a doubt, the style and type of packing depend on the type of furniture to be moved. Delicate and fragile items are packed differently than robust and heavy furniture. Following the basics is the key.
• Dismantle If Required: Heavy and robust furniture pieces should ideally be dismantled before the move. This reduces the risk of damage and breakage during loading and unloading and assures a safe and well-protected transit.
• Coding and Labeling: Pieces once dismantled have to be reassembled to meet original shape and instructions. This is possible only of the dismantled pieces are packed and labeled correctly. Proper coding aids the removal crew to reassemble pieces deftly. Taking photographs of the original piece before it is dismantled is also a smart step that helps in skillful reassembling of dismantled furniture pieces.
• Load Them Correctly: Despite apt packing, it is important to load and stack furniture pieces carefully in the moving truck. Use sturdy tapes to hold them in place during the move. Use the right removal gear for competent loading and unloading. Trucks befitted with climate control system are to a must-have for furniture removalists in Brisbane.
Careful planning and meticulous execution can make the job easy. As established furniture movers Brisbane we are equipped with the best removal gear and have the finest personnel to execute the task competently. Piano, pool table, couches or delicate fragile; you can count on us for a skillful removal.