Everybody knows that moving is a daunting, time-consuming, and expensive process. Moving to a new location and house is exciting but you have to manage your moving costs also. Moving can cost you much more than you expect, so you need to do some analysis to save your money. After all, you would rather spend that money on new furniture and home decoration, right? Here are 10 simple and easy ways to reduce moving costs:
1. Declutter your home before moving
Without any doubt, you can reduce the cost of your move by decluttering your home. It is one of the best cost-saving strategies by decluttering items that you don't need anymore. Because
Your long-distance movers charge you based on the weight of your stuff, which means the more items you choose to move, the more you will pay.
Local movers charge you on an hourly basis, the less time to move your items, the less you will pay.
So, the simple formula is if you don't need it, don't pay to move it.
2. Be flexible on moving day
If you are hiring movers in Hawthorn, book their services on weekdays it can save you lots of money. Weekdays are less expensive because fewer people move on these days.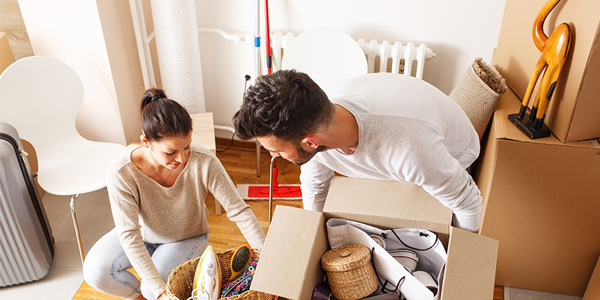 If you book moving services for off-season you can save more on moving costs and removalists in Hawthorn offer discounts also in off-season.
Also, try to avoid the last weekend of the month as these days are the busiest and more expensive.
3. Pack your belongings yourself
If you have the time and energy, pack as much stuff as you can, it can save you money as moving companies charge you a lot.
Packing everything yourself can save you lots of money on your move.
But some items require professional movers to disassemble them such as billiards or pool tables. Don't waste your time and energy by not hiring professional removals in Hawthorn to handle these kinds of moves.
4. Get the packing supplies

Packing supplies for the house can cost you around $ 250, but you can reduce or eliminate packing supplies costs in many ways.
Start gathering packing boxes from grocery stores, liquor stores, and dollar stores a few weeks before your move.
You can check social media websites to get boxes from the people who have recently moved.
To avoid paying for bubble wrap and garment boxes use towels as packing materials and trash bags around hanging items.
5. Set a moving budget to control your moving expenses
Making a budget for moving a house is very important as it helps you plan your expenses correctly during the entire move.
Consider all the expenses otherwise you are likely to end up exceeding your moving expenses.
Some moving tasks require money to be completed, so to stay in control of your finances, you need a cost checklist that lists each of the movers' Hawthorn expenses or self-moving expenses.
6. Sell your unwanted belongings before moving
One of the brilliant tactics to save money on moving expenses is to sell the items you have
not chosen to move to the new location.
You can add cash to your moving budget from unwanted items by organizing a garage sale.
It will not only reduce transportation costs but also lower your packing material costs.
7. Buy moving insurance
Moving insurance covers the belongings if they are damaged during the move. Even if you are a good driver, moving accidents can happen to anyone. So it is a great idea to buy moving insurance.
During a move, it's crucial to make sure your belongings are safe and secure so it's great advice to have insurance.
Ask your moving company about the insurance and coverage of items.
8. Follow a moving checklist to save money and time
One of the smart ways to reduce your moving expenses is to create a moving checklist and follow it. If you manage your moving schedule you won't have to pay to hire extra moving labor.
9. Ask neighbors & friends for assistance
One of the simple ways to reduce moving expenses is by asking some of your neighbors and friends to give you a hand while packing and lifting the items into the truck.
Instead of paying removalists Hawthorn, you can save money by getting help from your friends and neighbors.
Contact your neighbors or friends early enough so that you can pack and move the belongings as your desired day. Give them snacks, sandwiches, and drinks for refreshment and return the favor when the right time comes.
10. Hire an affordable moving company
Without a doubt, hiring lower-cost movers in Hawthorn is an important way to reduce moving costs. Compare costs of at least 2 to 3 movers and choose the one who suits your budget because every moving company has different moving charges.
Be mindful when you got cheap removals in Hawthorn because sometimes lower costs can indicate poor service as well.
It is important to relocate on a budget but high-quality moving service is also required.