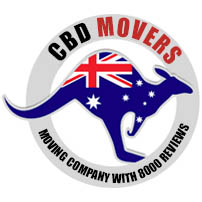 You need trustworthy and professional removalists in Oakleigh if you want to move your belongings to a new home or workplace. Some individuals prefer to move their belongings by themselves and often hurt their belongings and increase their expenses. Our professional removalists in Oakleigh will help you avoid the problem.
At CBD Movers™, we take pride in providing the best movers and removalists in Oakleigh at the cheapest rates. Our comprehensive removal deals cater to distinct requirements of the house and office shifting. We are equipped with the latest support gear and are armed with the best men to deliver outclass results.
Our Complete Line of Services Include:
Loading and Unloading
Labor Hire
Piano Movers
What makes us stand out?
It's a highly competitive market, so you can understand why you're tearing up several choices. Here are a few reasons why you should choose us instead of our rivals:
Costs- We have very reasonable and flexible rates. You can be assured that our company offers the best price in the local market. Our estimates are welcome to be compared with the fair estimates provided by other local removalists in Oakleigh. We're going to beat any quote by at least 5%.
Quality- Our staff is well experienced and trained. They know how to disassemble and reassemble furniture, packing everything, loading and secure items in the truck, and delivering everything to the destination on time. You can be assured that you will not be disappointed with the quality of our service.
Equipment- We have a number of transport vehicles that can be used to transport all types of cargo. From large furniture to delicate glassware, we can accommodate anything. We also use various tools such as trolleys to load your belongings in our truck safely.
We have a team of dedicated movers to assisting clients with their furniture removal needs and inquiries. Our protocol is highly regarded by industry experts and it has enabled us to deliver accident-free results. We move all types of furniture regardless of size and value with great care and conveyed with attention to every little detail. Our team also understands the client's expectations and helps them to move their house furniture. We aim to relieve their stress and help them to move safely and happily. Our costs are highly competitive, making us a household name in Oakleigh.
Experienced Local Removals in Oakleigh VIC

When it comes to choosing local removalists, choosing the right company can make a big difference. CBD Movers believe that moving is more than just moving your belongings from one street to another: it gets you ready to start a new chapter on the right foot. It is the care that we take when shipping your goods, arriving on schedule with the right equipment and our dedication to high-quality service that ensures that your movement can finish quicker, smoother and easier.
At CBD Movers, we undertake a range of moving and removals services in Oakleigh. Besides extensive deals for shifting household items, we also undertake 'Two Men and Truck' service for seamless removal of one-off pieces like heavy couches, pool tables and pianos.
Right from planning a relocation to offering support to pack, load and move belongings; we provide quality services at every level. Our huge and well-established network helps unload and rearrange goods at the new location. Removals Oakleigh excel in disassembling and reassembling and use sophisticated packing material and supplies that impart maximum protection to goods while in transit.
We abide by pre-set schedules and comply with the stringent rules and regulations of each territory. We hold all the necessary licenses and permits and undertake local, interstate and international removals without legal hassles. Our huge fleet of trucks is well equipped with the advanced removal gear, enabling us to commute through varied terrains. With us in charge, you are sure to enjoy a peaceful and satisfying removal.
Affordable Movers in Oakleigh
Here at CBD Movers, we appreciate that it is one of your key concerns to manage your local move under budget. With over 10 years of industry experience, we have mastered the art of moving into a fully integrated environment to improve the treatment of your belongings in a productive and cost-effective manner. And when you move with our affordable movers in Oakleigh, you can be assured that we are a local moving company that is experienced, reliable, well organized and efficient. That's going to save you more than most people know, more money, more stress and more headaches!
Removals require a trusted partner
These days, there is no lack of interstate movers all over the internet. Armed with more than just a website and search engine, they will quickly pass your details on to anyone who says they can manage your move.
When it comes to packing everything you own into a truck and watching it drive until sunset, you wish you had a lot more reassurance than you might find it. We challenge the industry day in and day out to be more transparent, honest and more trustworthy. This is how we aim to give you the stress-free and well-respected move!
When you choose us for removals service in Oakleigh , there is no need to think about anything. With years of experience, we have helped thousands of clients move their household possessions to a new suburb. We will even motivate you! This makes us a safe choice for many clients in Oakleigh. You can be confident that we can provide you with good quality services.
Why choose CBD Movers in Oakleigh?
We are an experienced, efficient and cheap packer and mover in Oakleigh, delivering personalized solutions in a friendly manner. Our facilities reflect both experience and professionalism. We've been in the business for a lot of years and this helps us feel assured that we can accommodate all sorts of relocation work.
A high level of moving service-We have an elite, committed team that is excited for what they do.
Clear Communication- Our movers always do clear communication whenever you meet or consult them.
Experienced advice- The guidance we offer derives from years of experience, preparation and training.
Fully insured- We are fully insured with all moving services.
About Oakleigh, Melbourne, Victoria, Australia
Oakleigh, a suburb of Melbourne, Victoria, Australia, is 15 kilometers south-east of the Melbourne Central Business District. Once an independent city, it was absorbed into Melbourne in the 1950s. Spread over an area of 3.5 square kilometers, it is home to nearly 8,000 people.
At CBD Movers, we extend our services and support to help people move in and out of Oakleigh with skill and competence. Our services are safe, reliable and very affordable. Call us at 1300 223 668 to know more about our professional movers in Oakleigh for removal services and customized deals.
Go through this video, showing feedback from our happy client