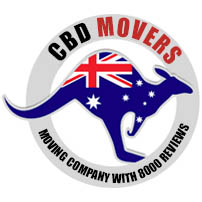 Facing a problem with an apartment moving? Looking for professional removalists in Mulgrave to help you move the office? Our professional team of movers will help implement the movement of any type and complexity. We know all the nuances of moving all types of belongings and have developed the best scheme to handle any tasks. Trust our professional to move your belongings.
By using our Mulgrave removal services, you will save a lot of money, time and energy. Assign the mission to CBD Movers skilled movers to disassemble furniture, package fragile bits of cargo, and transport them all to the new location. Hence, moving with our company will not cause you any trouble at all.
At CBD Movers™, we are the finest movers in Mulgrave, Melbourne. Staffed with the best personnel and equipped with the latest tools and vehicles, we carry out our job with skill and competence. We offer a wide range of removalists services in Mulgrave and help you plan, pack and move effortlessly.
Our Complete Line of Moving Services Include:
Loading and Unloading
Labor Hire
Pool Table Movers
Unmatched Moving & Removals Services in Mulgrave

At CBD Movers, we take pride in being the best movers in Mulgrave, Melbourne. We are well aware of the distinct client requirements and offer customized services that cater to needs and budget in full. Our vast spectrum of services includes, 'Movers & Packers' deal for smooth and comprehensive shifting of office and house set-ups. Our 'Two men &Truck' service is apt for shifting fragile articles and heavy furniture like pool tables, pianos, etc. We excel in packing and use hi-end packing materials that ensure maximum protection to goods during transit.
Our moving and removals services in Mulgrave are not restricted to boundaries. We have the necessary license and permits to undertake local, interstate and international removals without legal hiccups. Our fleet of trucks is fully equipped with the latest moving gear and ensures maximum safety to goods during transit.
Residential Relocation
The successful implementation of the apartment relocation process depends on many nuances that are difficult to take into account when organizing the process yourself. Property damage, loss of valuables, loads of tasks to solve, weeks of wasted time preparing the process – these are just some of the problems you'll run into.
Moreover, to ensure the safe and successful move of the apartment, you should take care of choosing the right moving company, attentive moving services, and purchasing packaging containers. If you do not want to handle everything yourself, contact CBD Movers. Our company, which specializes in moving around Mulgrave and the surrounding suburbs, provides all of these services.
At CBD Movers, we are the most proficient and trusted movers in Mulgrave Melbourne. Our policy to cut every written quote by 10% makes us the cheapest removalists in Mulgrave Melbourne. We also undertake comprehensive transit insurance for the enhanced safety of goods. All our operations are transparent and we have no hidden extras.
CBD Movers- Best Furniture Removalists in Mulgrave
We have years of experience in professional packing, loading, Unpacking and Unloading. We at CBD Movers are highly skilled and qualified. We professionally pack and move your belongings with great care and attention. We've come up with a wide range of storage and transportation options to exceed your expectations. Our dynamic team will help you to plan your move according to your requirements, budget and within the estimated time. We strive to provide a friendly, personal and reliable service that is second to none. We get rid of all your stress and anxiety from packing and moving.
CBD Movers are the Mulgrave movers and packers that you can trust and rely on! We provide furniture removal services from homes and small to medium offices. You can relax and count on our professional and friendly service by our movers and packers. Movers verifies that your furniture and belongings are packed and lined safely to reduce the risk of movement in transit. The furniture removalists in Mulgrave that you can trust and rely on are CBD Movers. From small to medium homes & offices, we provide furniture removal services. Our furniture movers help you to relax and rely on our professional and friendly service. To mitigate the risk of movement or injury during the move, our professional movers check that your furniture and belongings are securely wrapped and padded.
We have a strong knowledge of furniture removals in Mulgrave and are committed to providing the best service to our clients. To get a fast and hassle-free quote from us, just contact us. You will soon see why so many customers trust CBD Movers.
Why choose CBD Movers for removal services?
We are urgently assisting and guiding you with our extensive expert removal services, including packing and unpacking, pet transportation, vehicle transportation, complete transportation services and insurance. Whether you are looking for an interstate or local furniture removal service, packing and warehousing or office relocation, we will ensure that your valuable goods arrive safely at their new destination.
We are proud of providing reliable, safe and inexpensive relocation support and quality of work to our clients.
Moving home or office at any size regardless of the number of items involved in the relocation.
In our method of pricing, there are no hidden costs. We quote it all in advance, so you know what to expect.
Our removalists from Mulgrave will arrange your packing and unpacking. We provide moving services in Melbourne through our qualified and professional packing companies.
Our Skilled removalists are well trained and knowledgeable to help you organize your move effectively and conveniently.
Packers & Movers in Mulgrave, Melbourne, Victoria, Australia
Mulgrave, a suburb in Melbourne, Victoria, Australia, is 21 kilometers south-east of Melbourne Central Business District. Spread over an area of 11.1 square kilometers, it is home to nearly 18,000 people. Beautiful homes, industrial spaces, commercial and recreational centers; Mulgrave offers everything.
At CBD Movers, we extend our support and services to help people move in and from Mulgrave with ease and competence. We offer reliable and safe moving services at the most affordable rates. Call us at 1300 223 668 for a free quote and also hear from some of our happy customers at CBD Movers Reviews.
Go through this video, showing feedback from our happy client