Be it in relocating your office, house, furniture removal, cleaning, storage or interstate moving, we CBD movers are just away from a phone call. We are the most trusted movers in Moreland, and with a great track record on board, you can blindly trust our moving services.
Professional Planning:
Our executives are well versed in terms of planning and executing your moving requirement. Before coming up with a plan, our executives shall get to know about your needs, analyze them, and then proceed with the best possible solution to shift your belongings safely to the destination. This type of professional planning is what makes us stand apart from other removals services in Moreland. Starting from loading and unloading your things, our executives shall make their presence to make sure things are happening at the right place.
Stress-free Movers In Moreland:
After connecting with our executives on a phone call, you will become stress-free, as they are all ears to know about your demand and suggest things as per your need. This type of instant support shall help us in developing the initial level of trust with the customers. By coming up with a unique plan even over a phone call, all your packing and moving requests shall be cleared instantly.
Ensuring safety: With CBD Movers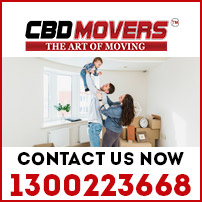 Ensuring the utmost safety to your personal belongings is what we aim and provide to all our customers. The equipment's that are handled to move your belongings are operated by our removalists Moreland professionals.
Insurance For Your Removals From Moreland City Council:
Although we provide the highest safety measure to move your belongings, due to certain unfortunate happenings things can go on the other side. Still, we will be with our customers and shall provide customized insurance options that one can opt even before signing up the moving contract with us.
For reliable and safe removalists in Moreland, we CBD movers are just a call away. Our executives are waiting for your call here with the best deals. Ring us to unfold the surprise now.