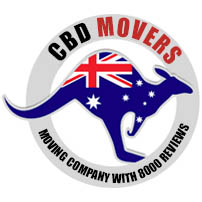 Moving is a challenging event. The numerous tasks, endless complications and associated stress and frustrations make it an uphill task. Undoubtedly the physical stress, emotional constraints and financial limitations drain you completely. But enlisting services of professional removalists in Malvern can help resolve all woes effectively.
At CBD Movers™, we are a team of experienced professional movers who excel in handling all sorts of relocation. Equipped with the latest tools and techniques and staffed with the finest personnel, we focus on the quick and safe delivery of the goods.
Our Complete Line of Services Include:
House Removal
Office Relocation
Two Movers & Truck Hire
Packing & Moving
Loading & Unloading
Labor Hire
Piano Movers
Pool Table Movers
Professional Removalists in Malvern
If you are looking for a removal company that will give you a professional, seamless moving experience, eliminating the burden involved in moving, at CBD Movers, we're prepared to do so while reducing the cost of your move.
After getting a free quote from us, when you hire our moving & removals services, we will make sure to offer the following services to make your moving experience more pleasant:
Trained removals as requested by the client.
Full facilities for packaging.
Insurance and coverage of your belongings.
Loading, unloading, and delivery.
CBD Movers™ is one of the leading moving firms in Malvern. The goal of moving business is to ensure that your moving operation runs smoothly by ensuring the security of your belongings and home valuables when moving from one location to another.
We specialize in furniture removals services in Malvern. Our company offers all the necessary resources to disassemble and reassemble the valuables of your home.
During the whole moving process, our removalists Malvern team ensure that we remain in touch with our consumers.
Our biggest priority is the protection of your belongings. That's why our vans are packed with safe products of all sorts, from bubble wrap to blankets, straps and trolleys.
Loading, packing, unloading and moving operations will be done carefully to ensure your items are well taken care of, will there be no additional cost or hidden charges in our rates.
You heard us ahead, check out our comments. We take every job very seriously and do it with the same passion that defines us.
According to your particular request, our movers in Malvern will be given, we have no plans to disappoint you!
Professional Removals Team in Malvern
From the moment you contact professional removals in Malvern, you will receive friendly treatment to help obtain a free quote. Our staff will stay in touch with you throughout the entire moving process. Our movers and packers are efficient and effective and maintain their respect and good morals towards our customers. They are well trained and have all the necessary licenses to do their duty the right way.
We will do the whole packing process, but even though you plan to do it yourself, during the process you can call and ask for advice to get the right approaches to ensure that everything is protected for proper transportation upon arrival, giving you double safety confirmation. It is important when you are about to choose your removals services company in Malvern, that you verify that they have the proper approvals and licenses so everything in the process is guaranteed to be legal in Malvern. All of our employees have proper credentials and identities so you can be 100% sure that they have our confidence. The feedback we have received about our removal services from our clients is overwhelmingly positive. The moving operation has been carried out long enough by our moving firm to ensure you completely convenient attention, with all the support you need at the moment you need it, with a fleet of fantastic vehicles and a workforce of outstanding members.
Smooth Process of Moving with CBD Movers
It is no less than a feverish activity to move or shift things from one place to another. If we are so scared of moving belongings with a change of address, just think how daunting it will be to load these things and move them from one corner of the living to the other hand and, above all, we dream of carrying out the process with the best possible ease. It surely isn't the task of the owners. We, CBD Movers are here to take care of the whole moving process.
Moving Process of CBD Movers Malvern
CBD Movers in Malvern is well equipped with all the necessary tools to easily move items from one destination to another. We not only provide transportation and delivery but also packing and unpacking is an important service we provide to assist in the exceptional moving process. CBD Movers in Malvern follow strategic and tailored plans to suit every client and aim to satisfy them with premium services. Listed below are the steps we follow to complete the moving process:
Customization-  Each customer and their requirements are also different, and this fact is provided at the front of the range of services from packing to unpacking and the customer can define which service they require.
Estimation- Once the required service is selected by the customer, they are informed of the hourly and fixed-rate, and depending on their budget, they select the payment option.
Packing & Removals- Now, the packing process begins and using the best tool to protect the items to ensure their safety, all goods are packed and loaded onto the well-maintained and hygienically tested vehicle. Finally, the moving journey begins.
Delivery- Items are delivered on time keeping in mind customer requirements. As per their choice, there is an option to unpack and reassemble the items, and if they prefer this service, the staff will definitely follow suit.
Why Choose CBD Movers?
We have the best tools and equipment to pack the belongings providing the best safety to them.
We plan to make things stress-free for the moving process.
We employ skilled movers in Malvern.
We cater to the demands of customers and follow strategic plans.
We believe in on-time delivery.
Moving & Packing Services for Malvern, Melbourne, Victoria, Australia
An inner suburb of Melbourne, Australia, Malvern is situated 8 kilometers south-east of Melbourne Central Business District. Home to high-end department stores and housing a wide variety of restaurants, shops and boutiques, the suburb boasts of its beautiful Victorian parks and gardens. Well designed homes and spacious offices add to the convenience. Spreading over an area of 2.9 square kilometers, it is home to nearly 10,000 people.
CBD Movers™ extends its total support and outclass services to help people move to and from Malvern. Our quick deliveries and affordable services make us the most trusted movers. Give us a call at 1300 223 668 to enquire more about our moving services in Malvern.
Go through this video, showing feedback from our happy client