Moving is a tedious task as it entails a lot of effort and hard work. The intricate details and close monitoring right from planning a move to packing, moving and unpacking stuff is crucial for a successful move. Understandably there is no scope for carelessness and laxity. Even a small mistake can lead to delays, damages, and disruptions. The only way to avoid the anxiety and stress related to a move is to hire professional movers Ipswich.
At CBD Movers™, we provide the finest moving services in Brisbane. Our immensely skilled staff is closely trained to understand the distinct requirements of the clients. With the help of well-equipped trucks and state-of-the-art equipment, they execute a move that safe and smooth. We extend services for every stage and take up packing, loading and unloading with competence.
Unmatched Removals Services
CBD Movers are amongst the most preferred movers in Brisbane. The wide gamut of services and affordable rates help us meet every need and budget of clients. Our Packers and Movers deal is suitable for comprehensive shifting of office and home set-ups. The Tow Men and Truck service is ideal for moving heavy furniture and equipment. Whether you want to move locally or need assistance and help to relocate interstate, our services and expertise will help you with end-to-end solutions.
Our fleet of trucks is befitted with the best-in-class equipment and we have the necessary licenses and permits to move without legal hassles. We excel in packing and use superior quality packing supplies for the safest transit. Our well-established network helps you reach destinations in the most hassle-free and organized manner.
Our Complete Line of Moving Services Include:
House Removal
Office Relocation
Two Movers & Truck Hire
Packing & Moving
Unbeatable Removalists Prices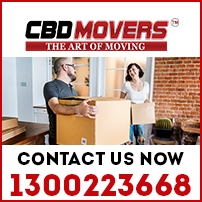 At CBD Movers, we are reckoned for our quality services at the most affordable rates. Our policy to beat every written quote by 10% makes us the cheapest movers Ipswich. We also offer a comprehensive transit insurance cover that protects you from financial liability during transit. All our operations are transparent and have no hidden extras.
Moving & Packing Services for Ipswich, Brisbane, Australia
Ipswich is an urban suburb located to the south-west of the Brisbane CBD. Situated on the banks of Bremer River, it offers picturesque views of nature. Packed with the latest amenities and facilities for a comfortable living and working; Ipswich is home to nearly 2,00,000 people.
At CBD Movers, we extend moving services and support to aid people move to and from Ipswich with ease and comfort. Our moving services are safe, reliable and most affordable in the region. Call us at 1300 223 668 for customized deals and moving solutions.