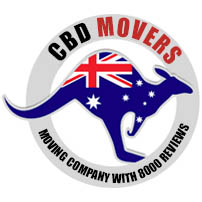 Our Complete Line of Removalists Services Include:
House Removal
Office Relocation
Two Movers & Truck Hire
Packing & Moving
Loading & Unloading
Labor Hire
Piano Movers
Pool Table Movers
CBD Movers™ is one of the leading companies in the field of affordable furniture removalists in Greensborough that provides local and world-class relocation and moving services within specified time limits and at an effective cost. We have possessed qualified teams of experienced and hardworking packaging companies who are always ready to take orders and implement the best strategies and resources to get any removal job done, successfully with perfection. Our fleet of vehicles and moving trucks of all sizes operate in all areas and suburbs of Greensborough ensuring customers have a hassle-free moving experience.
We have years of professional experience serving people with our comprehensive solutions including home, furniture, packing, loading and storage. We work as a team and use our professional skills and hard work to improve credibility among clients. Our world-class service and dedicated approach have cemented our national reputation as one of the premier removal companies in Greensborough.
Home Furniture Removalists in Greensborough
CBD Movers™ provide reliable packing and removal services whether you need to move a single box or a full house load, we've got you covered with a reliable move for your most important possessions. Let CBD Movers take the stress of your moving requirements. We specialize in affordable home removals in Greensborough and beyond, providing a complete list of moving services for residential needs. With us, your belongings are in safe hands, from meticulous packing of boxes to experts moving in elevators and stairs. When you choose CBD Movers, you can be sure you have a budget removal tool which means an affordable and effective move without compromising on quality. We can put together a reliable and cost-effective moving package to fit your budget.
Reasons To Hire Our Movers in Greensborough:
Professional Planning- We meticulously plan and execute every minute detail of your moving requirements to achieve customer satisfaction. We provide equal priority and importance to all customers and provide them with distinguished services that ultimately improve the credibility of our services.
Safety first- We never take shortcuts and always follow safety first. We use years of professional experience to handle all kinds of moving challenges in the best possible way.
Affordable cost- We are so confident, no other removal company can beat our prices for the modern services and facilities that we provide to our clients including advanced, professional infrastructure, plus a fleet of modern vehicles and trucks.
Most Trusted Furniture Removals in Greensborough
We offer a hassle-free and stress-free removal service. Although removal is time-consuming, we will patiently work for you and complete it. When it comes to moving household items, you can witness the skills of our specialists because without leaving a small piece of things, everything will be carefully packed and moved to your new place. We have never disappointed our customers in any situation. We have put a lot of effort into our clients' core to achieve removal as a successful process. Also, we are covered with the latest moving technology that allows us to finish the removal process very quickly and smoothly. Thus, take advantage of our customer-friendly service in an easy step.
We can solve any kind of moving problems for our valued clients. Since we are one of the leading and best removal pioneers in Greensborough, so you can trust us and hire us for your home or furniture removals in Greensborough.
We have several years of experience in this moving industry. So we can provide complete moving service to our valued customers such as packing, loading, unloading, unpacking and many more.
Once you book our service, our experts will visit your home and plan accordingly. Our staff provides more safety and security for your goods during the moving process. We move your goods to your preferred destination on time. Here is the uniqueness of the CBD Movers removal service:
Why Choose CBD Movers for furniture removals services in Greensborough?
We arrive on time, load our truck safely and efficiently, and move you to your new destination before you know it.
Our all-new trucks range from 3 tons to 10 tons depending on the size of your belongings and are specially equipped for removal work.
Removal work is our passion! Our movers are in uniform, trained and proud of their work.
We are skilled at moving items like pool and piano tables, including disassembly and reassembly.
Rest assured that if something goes wrong, CBD Movers has insurance to protect you.
Moving & Packing Services for Greensborough, Melbourne, Australia
Greensborough, a suburb of Melbourne, Victoria, Australia, is 19 kilometers north-east of the Melbourne Central Business District. Spread over an area of 11.3 square kilometers, it offers comfortable and convenient dwelling facilities to nearly 20,000 people.
At CBD Movers™, we extend our unmatched removal services to the people of Greensborough. We offer support and services to undertake relocation jobs to and from this beautiful suburb. Our services are safe, reliable and affordable. Call us at Greensborough, to learn more about our relocation services.
Watch this video clip, featuring one of our happy clients who is talking about her moving experience.
>