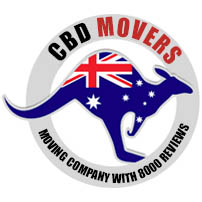 Our Complete Line of Moving Services Include:
House Removal
Office Relocation
Two Movers & Truck Hire
Packing & Moving
Loading & Unloading
Labor Hire
Piano Movers
Pool Table Movers
Trusted Moving and Packing Company in Glen Waverley
When it comes to choosing local movers in Glen Waverley, choosing the right removal team can make a big difference. CBD Movers professional removal experts believe that neighborhood shifting is more than just moving your belongings from one street to another: it gets you ready to start a new chapter on the right foot. It is the care we take when moving your goods, appearing on time with the right equipment and our commitment to high-quality service which means that your movement will end smoother, faster and easier.
Here at CBD Movers™, we understand that keeping your local home moving within budget is one of your primary concerns. But this does not mean that you have to resort to cheap removals in Glen Waverley.
Every move is different in its own way. The things we need to move, the distance of the move and the relocation services one needs to avail; each relocation is based on a different set of requirements. Even if you have moved several times before, chances of getting anxious and stressed before the next move still remain. But enlisting services of a professional removalist company can help ease the troubles.
With over 10 years of industry experience, we have perfected the art of efficient and affordable move to a highly optimized system to maximize the care of your property. And when you move on with CBD Movers, you can be confident that we are an experienced, trusted, well-organized and efficient local removal company in Glen Waverley. This will save you more money, stress and headaches than most people realize!
Relocation in mind? Hire CBD Movers
If you are going to move, you don't have to do it alone. CBD Movers, a professional home moving service company full of movers and packers with full experience in moving homes, apartments and studios. We are reliable, trustworthy and resilient. Not only do we operate 24/7, but we also take care of any home relocation in Glen Waverley.
CBD Movers will be your first choice if you are looking for cheap home movers, our staff are well trained on the job with fully equipped vehicles along with perfect tools and equipment. We are experienced, energetic and well-funded, which makes us the best inexpensive moving company ever. Our services are affordable and reliable with a specially designed system to help you save time and money.
Leading House Removals in Glen Waverley
CBD Movers™ is a recognized leader in the home removal company in Glen Waverley. Offering the finest and unique quality of excellent and superb service, with years of experience and an excellent range of home packing and moving services in Glen Waverley, we are committed to providing the smoothest and fastest service at your doorstep. Our cheap and hassle-free removals provide the best facilities for our clients that are on par with international industry standards. Our unparalleled customer service, unparalleled approach and friendly approach make us one of the preferred movers in Glen Waverley.
CBD Movers- Perfect House Movers in Glen Waverley
We pack all your furniture. We treat the belongings of our customers as our own furniture. With us! In every aspect, you can easily track your belongings. If you want hassle-free home movers in Glen Waverley, contact us and our team members will contact you soon.
At CBD Movers™, we pride ourselves on being a moving company, we put your interest first and design our service according to your specific needs. All of our removal experts in Glen Waverley have a lot of experience and the highest quality at their disposal. Contact us to see how our movers help you perfectly while moving your belongings.
Best Removalists in Glen Waverley
Glen Waverley, a small suburb in Melbourne, is for the posh and affluent. The area has witnessed the seventh-highest of one million dollar-plus house sales in Melbourne. Flaunting a wide range of dining and entertainment facilities, lively shopping malls, well-equipped schools, and hospitals and beautiful homes, apartments, and office spaces, Glen Waverley offers all!
CBD Movers can help packing your household and fragile items before the day of the move. Our specialists removalists in Glen Waverley are experts in the art of packaging, using a range of materials in an efficient and safe manner when moving them to the moving vehicle.
We provide all kinds of packing materials like boxes, butcher paper, bubble wrap, tapes, glass protectors, and TV boxes. Our packing service can also accommodate customers who need to unload luggage at the new property. Moreover, we also provide furniture assembly and disassembly services.
Why choose us for house removals services in Glen Waverley
Based on the needs and requirements of the clients, tailor-made solutions.
Provide special cover and packaging methods for furniture to mitigate damage during the move.
To safeguard your precious art objects, specially made art packs.
Neat, clean vehicles with uniformed workers.
At CBD Movers™, we offer a range of relocation and moving services and ensure extensive support at every step – from planning a relocation to getting settled at the new place. We provide swift, consistent, safe, and affordable relocation services. To get a free quote call us on 1300 223 668.
Go Through This Video, Showing Feedback From Our Happy Client